Sky announce TV service without satellite
© Sky
SKY have announced that they're to make their Sky Q box available to customers without a satellite dish, at a time when their biannual financial results have revealed a 9% fall in operating profits.
The operator blame this fall - to £679 million - on the increased costs of securing broadcast rights for live football, which set them back an additional £314 million compared to the same period a year ago.
Yet as if to divert attention away from this not entirely flattering dip, they've simultaneously announced that, from some unspecified date in 2018, Sky TV is to be made available entirely via a broadband connection.
This means that customers will be able to enjoy Sky channels without having to install a satellite dish, and while they might not be spared price hikes arising from Sky bidding feverishly for football rights, they'll at least get all the benefits of the innovative Sky Q box.
400,000 lucky households
Explaining the move to launch Sky Q as a standalone broadband service, Sky cite two important factors.
The first is simply that "millions of homes" are currently unable to install a satellite dish (which are often disallowed by certain landlords), something which automatically rules them out from ever becoming Sky customers.
This year is about giving our customers even more quality, choice and value. We're planning to launch our Sky TV service without the need for a satellite dish for the very first time, giving millions more homes the chance to enjoy TV with Sky Q.
Stephen van Rooyen, Sky
The second is that Sky report a strong uptake of their new Sky Q box, which they made their standard TV box in October. According to their figures, one million boxes have been installed in 600,000 homes (meaning that there must be roughly 400,000 lucky households with two Sky Q boxes).
Yet on top of this, their financial report also reveals that they "Increased the returns on our box investment by making the Sky Q box standard".
Put differently, they've found that Sky Q is more profitable than previous boxes, most likely because it offers various upgrades and additional features that come at a more substantial price.
As such, launching Sky Q as a broadband-only service doesn't represent just an opportunity to rope more potential customers into Sky's market, but also to make more profit. That said, it's not yet not known what satellite-free Sky TV will cost customers.
Competition
Guides related to this story
But it would seem that Sky need the additional revenue, if only because their operating profit for the six months ending on December 31st was down by 9% compared to the same period a year ago.
Once again, Sky put this fall down to the increased costs in securing football rights, with Jeremy Darroch, Sky Group Chief Executive, commenting, "In a year in which we are absorbing significantly higher programming costs, as a result of the step up in Premier League costs, our financial performance has been good."
This is true, yet it's interesting to note that BT recently mentioned the costs of winning the rights to football as a reason behind their £3.50 increase of the monthly BT TV subscription.
It's also interesting to note that Sky confirmed two days ago a 9% increase to their monthly line rental, from £17.40 to £18.99 as of March 1st. This is on top of the price rises of up to £72 a year they pushed on their TV customers in June 2016.
It therefore seems that, in their bid to compete with each other over sports rights, BT and Sky have arguably driven up the cost of their respective services.
This is something of an unexpected result, since the likes of Ofcom and the Competition and Markets Authority have always affirmed that competition is good for consumers, yet here it is contributing in part to an increase in prices.
Still, by making Sky Q available to millions of new customers, Sky potentially won't have to increase future prices by as much to cover the costs of buying Premier League rights. And this can only be a good thing.
17 August 2017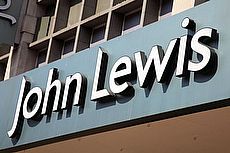 15 August 2017
14 August 2017
Follow us or subscribe for FREE updates and special offers