At the end of last week, Sky paid £160 million to buy out Virgin Media TV.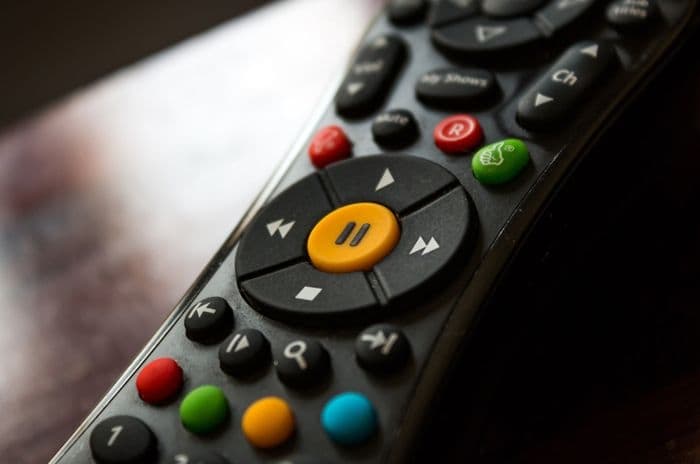 Credit: Toby Parsons/Shutterstock.com
The deal marks a tentative peace between the two telecoms giants who, not so long ago, were at each others' throats over paying for channels and many other issues.
Let's hope that the two companies don't put their spats behind them just yet, though, the healthy(ish) competition has bought us some of the UK's best value broadband, calls and TV deals over the past few years and it's already becoming nigh on impossible to choose between Sky or Virgin (although we've attempted the same in this guide).
With that in mind, let's throw the cat among the pigeons one more time and ask: who benefits the most from this buyout?
Who benefits?
Sky customers
Sky TV customers will gain six Virgin subscription-only channels from the deal: Living, Livingit, Challenge, Challenge Jackpot, Bravo and Bravo 2.
They'll also nab Virgin1, available for all on Freeview, which will be rebranded with a less Branson-like name.
"VMtv is an attractive investment opportunity which complements our existing content business and delivers strategic and financial benefits," Sky said in a recent statement.
Or, to put it another way, this is a deal which is better for their larger business than it will be for their customers, at least in the short term.
Sky are saving about £30m a year by buying channels that they'd otherwise have to rent from Virgin so there's the potential for that to be reinvested in the company though, again, there's little tangible consumer benefit there.
Virgin Media customers
In fact, although on first hearing the acquisition sounds like good news for Sky customers, it's actually Virgin Media subscribers (see the full list of Virgin TV bundles) who are likely to benefit more.
Virgin TV customers bemoaning the lack of HD, sports and movie channels available on the company's television service can now rejoice.
This agreement means that Virgin Media customers will be able to access Sky Sports, Sky Movies and HD channels.
As yet there's been no confirmation as to how much Virgin TV customers will have to pay for the new channels but if we know Virgin Media it may well be a little less than Sky.
In terms of HD it may mean extra cost since Virgin Media customers are currently receiving some HD channels for free, albeit not many, but, overall, more choice, even if it isn't available for free can't be a bad thing.
Virgin customers have also been promised further investment in the company's broadband network as a result of the deal.
A statement from Virgin Media's CEO Neil Burkett confirmed that the sale will give the company space and time to concentrate on its broadband service.
"The sale of our channels business has generated substantial value," he said. "It will allow us to focus closely on our strategy of exploiting Virgin Media's super-fast connectivity to offer our customers a range of the very best content through a highly versatile next generation entertainment application."
From that we can guess that Virgin will be looking to reinvest some of the £160 million gained from its sale to Sky into its online streaming services, increasing the amount and quality of on demand content available for TV and broadband customers and another significant upside for Virgin Media customers.
A truce?
As we noted above, this deal could mark a truce in what has been an extremely bitter and childish rivalry between two of the UK's biggest firms.
The two are natural rivals - both big players with a wide range of business interests, both pursuing extremely similar markets - but it's a competition that both have pushed to the limit.
In 2006, for example, it was well known that Virgin were looking to takeover ITV.
To stop them, Sky, helmed at the time by James Murdoch, acquired an 18% stake in the business which made them a majority shareholder and gave them a say over who could ultimately control the channel.
Unsurprisingly, Virgin Media's takeover attempt floundered soon after.
Later, Virgin Media threatened to take Sky to court over what it described as "anti-competitive behaviour" relating to the way channels were priced.
As a result of the dispute Virgin didn't show basic Sky channels on its network for the 18 months preceding November 2008.