Scottish Power give away 'free' energy over Christmas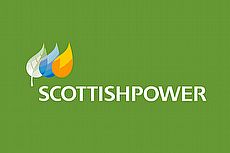 ©Scottish Power
SCOTTISH Power have made their PowerUp energy plan available to new customers, marking the occasion by giving a "free" day of fuel to anyone who signs up to it before December 20th.
Originally opened from September to the provider's existing customers, the PowerUp plan works via an app that enables customers to purchase energy in bundles of varying duration.
Yet it's now being made available to entirely new customers, who'll receive £5's worth of credit on their account, the amount it costs to keep a typical home lit up on Christmas day, according to Scottish Power.
And even without a £5 discount, many of the bundles on offer via the app work out cheaper than Scottish Power's existing tariffs.
Days and bundles
These bundles vary from one day to 180 days, although it has to be made clear that, in this context, "day" refers to the amount of energy Scottish Power believe their customers will consume in a single day.
Beginning with the rates the provider have calculated for a household using an "average" quantity of energy, one day of fuel costs £2.80. In the unlikely event that a customer were to purchase his or her annual supply of energy one day at a time, this would work out at £1022 for an entire year,
Given that purchasing energy every day is unsurprisingly the least cost-effective way of doing so, this annual rate of £1022 is quite reasonable, at least compared to Scottish Power's standard variable tariff, which currently comes in at £1,070.
It's also less than their Fixed Price Energy October 2018 tariff (£1,065), yet it has to be repeated that the various rates provided by Scottish Power below are averages.
As such, customers may find the rates they're charged for a "day" or "month" of energy are more expensive (or perhaps cheaper).
| Package | Annual DF bill value | Price per day |
| --- | --- | --- |
| DayPay | £1022 | £2.80 |
| 1 month | £967 | £2.65 |
| 3 months | £912 | £2.50 |
| 6 months | £876 | £2.40 |
No actual time limits
Once again, the table's mention of "days" and "months" of energy may be a bit confusing at first, yet it becomes simple enough with the reminder that the bundles on offer are actually measured in kilowatts per hour and not in units of time.
As a Scottish Power spokesperson explained to us, "If a customer topped-up with 30 days and a week later updated their readings to show no energy had been used in that week, then the gauge would readjust back to 30 days."
We want our customers to have even more control over the energy they use, and how much they spend on their energy costs. PowerUp can let them do that.
Neil Clitheroe, Scottish Power
In other words, there's no time limit on the use of a bundle, with customers being able to use a month's worth of energy, for instance, in 60 or 15 days.
And regardless of whether they use a bundle in more or less time than estimated, Scottish Power will use their usage patterns to generate updated estimates of how much energy they need for any given length of time.
Sweetened somewhat by the £5 credit for Christmas day, this personalisation may serve to make PowerUp a good deal for many people.
Of course, it still remains to be seen whether Scottish Power's extended roll out of the app will avoid the kind of mistakes they made in transitioning to a new IT system in 2014, which caused severe billing issues for customers and resulted in an £18 million fine for the provider from Ofgem.
But at the very least, its promise of simplicity and of "personalised tariffs" looks like a step in the right direction.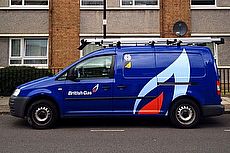 21 November 2017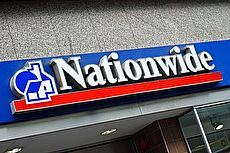 16 November 2017
13 November 2017
Follow us or subscribe for FREE updates and special offers