SANTANDER have become the latest bank to bring in new overdraft fees for their current account customers.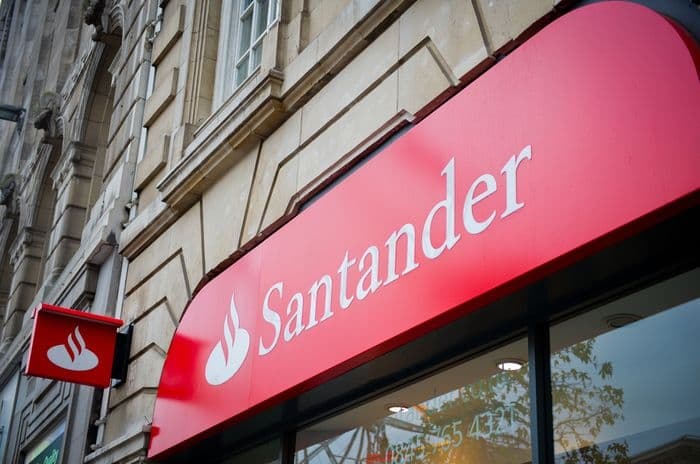 Credit: JuliusKielaitis/Shutterstock.com
The new system - which the bank says is intended to reward its most loyal customers - will begin on 16 March.
Santander customers will start being notified about the changes in the next few weeks.
Let's take an early look at the new scheme's winners and losers.
Santander overdrafts: winners and losers
Winners: loyal customers
Under the new regime, the 'best' customers will pay the least for going into their overdrafts.
The 'best' customers, also known as tier 1 customers, are those that make Santander the most money because they have several products with the bank.
Accordingly, those with a Santander Zero account now pay the least: no fees, just a 12.9% AER interest rate.
That's because Zero account holders must also be Santander mortgage or investment customers or hold at least £10,000 of savings with the bank.
Winners: customers earning £14,200+
However, it's clearly not just loyalty but potential loyalty that Santander's new scheme rewards.
Those able to pay more than £1,000 a month into a current account also get preferential overdraft treatment as holders of added value accounts such as the, somewhat misleadingly named, Santander Preferred Overdraft account.
Even between those accounts, though, there are differences based on the overdraft cap - the maximum number of days Santander will charge for within a calendar month - and the paid item fee - the penalty charged when a payment takes an account into, or further into, an overdraft.
Let's have a look at how that translates into how much account holders would actually have to pay:
| | 10 days overdrawn | 10 days overdrawn + 2 paid items | 20 days overdrawn |
| --- | --- | --- | --- |
| Reward account | £5 (50p a day, cap 10 days) | £15 (£5 fee) | £5 (cap 10 days) |
| Preferred overdraft account | £5 (50p a day, cap 15 days) | £57.50 (£25 fee) | £7.50 (cap 15 days) |
As you can see, the overdraft friendly account comes with a nasty sting in the tail compared with the Reward account.
At £25 a pop, keeping up direct debits while being in the overdraft can be an expensive business.
Losers: those without an arranged overdraft
So as we've seen, Santander's focus on loyalty means a boost for their most loyal, and richest, customers but, on the other end of the scale, standard current account customers are stuck with fees which could add up to hundred of pounds a month.
And right at the bottom of the pile there's an even more maligned group: those who aren't granted an arranged overdraft.
As usual, unarranged overdrafts are the most expensive way to borrow.
As an example, just look at exactly the same two accounts we looked at above for those that don't qualify for Santander's arranged overdraft:
| | 10 days overdrawn | 10 days overdrawn + 2 paid items | 20 days overdrawn |
| --- | --- | --- | --- |
| Reward account | £50 (£5 a day, cap 10 days) | £60 (£5 fee) | £50 (cap 10 days) |
| Preferred overdraft account | £50 (£5 a day, cap 20 days) | £100 (£25 fee) | £100 (cap 20 days) |
It almost goes without saying that those without an arranged overdraft are also likely to be those with poor credit histories.
In other words, and far from unusually, it'll be those with the least cash who end up paying the most to borrow with their current accounts.
Winners: basic, student and graduate accounts
However, let's not take that criticism too far.
It's well worth noting that those with specific low-income accounts - basic bank accounts without an overdraft or student/graduate accounts with long 0% overdraft periods - won't be affected by these changes.
Fees overtake interest rates
The latest changes to Santander's overdraft charging system reflect a larger trend in the current account market: linking overdrafts to customers' take-up of other products and replacing APR interest rates with daily fees and cap systems.
In July 2010, Santander scrapped interest on almost all overdrafts and replaced them with a flat rate fee of 50p a day, capped at £5 per month, for most accounts.
Lloyds TSB have already made the leap and made another round of changes in June 2010.
RBS and Natwest will also be bringing in a charging scheme based on daily fees for their overdrafts in the near future.
Santander claims that fees are easier to understand than interest rates. Nici Audhlam-Gardiner, Santander's director of banking commented that, "the overdraft fee structure on the new account is simple to understand and transparent."
That may be so but it's certainly true that even seemingly high interest rates are much cheaper than fees for those that only use their overdrafts sparingly and don't go over by much.
David Black, head of banking at financial research company Defaqto, agrees: "The changes result in... some losers, i.e. those with small overdrafts. The fixed charge per day is easier to understand but won't necessarily be cheaper than an interest charge."
Hidden fees: unarranged overdrafts
Perhaps most worrying for those watching the overdraft market, however, is that, yet again, fees have been raised for those who aren't granted an agreed borrowing limit on their current accounts.
In a December 2010 Treasury Select Committee hearing top bank executives admitted that 'free' banking costs £150 a year: if top customers aren't paying that money must be coming from somewhere.
The process by which banks decide who will be granted an arranged overdraft limit is even murkier than the system they use to accept or reject applications for new products.
Those with 'poor' credit ratings or who are 'overburdened' by debt won't be granted an arranged overdraft, it's generally agreed, though there's far less consensus on what those terms mean or on whether higher fees help people to better manage their overdrafts in the first place.
It would be interesting to find out what proportion of current account holders don't have an arranged overdraft or find the one they do have inadequate.