FOR a very long time, unsecured personal loans have been for amounts of up to, but no more than, £25,000.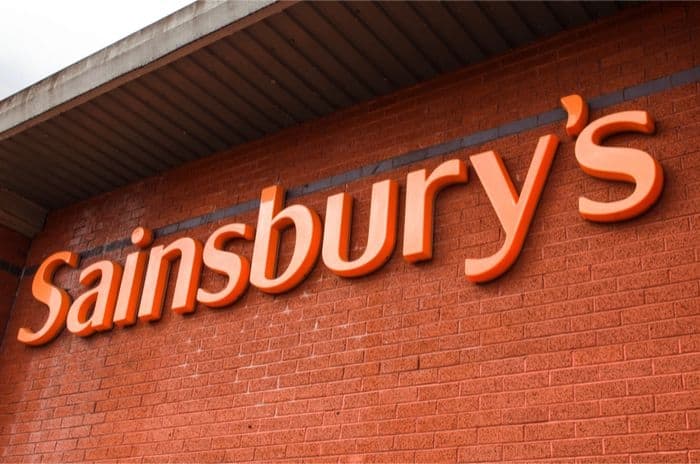 Credit: TreasureGalore/Shutterstock.com
But last week Sainsbury's Bank announced it was launching an unsecured personal loan of up to £35,000 for both new and existing customers.
The bank quotes interest of 6.9% APR representative when repaid over five years, and 6.8% APR representative for those borrowing between one and three years.
Industry figures say the introduction of a higher limit to personal loans is another sign of increasing national optimism about money - but it could also be a response to changes to mortgage lending.
Computer says no
In April this year, new mortgage lending rules came in regarding affordability, bringing with them the spectre of two-hour interviews for potential borrowers, and much more scrutiny of their spending patterns.
At the time there was talk about how anyone applying for a new mortgage may want to cut back on non-essentials like nights out and takeaways, and bolster their savings to show they were a good bet even if their circumstances changed.
Otherwise they faced being offered a smaller mortgage than they need, or outright rejection.
But the review has also affected those wanting to extend their existing mortgage to pay for home improvements.
Those customers now face the same two-hour interview and degree of financial inspection as a new customer.
And extending an existing mortgage may well reduce monthly outgoings but it also means the total cost of the loan will increase.
Meanwhile many people don't have enough equity in their property to be able to borrow £35,000 on top of their existing mortgage.
Another option, a second mortgage - more correctly known as the second charge mortgage - may be cheaper than an unsecured loan, but that's because it's secured against the borrower's home.
At present second charge mortgages come under consumer credit lending regulations, making them easier to obtain.
But last month the FCA announced plans to bring them under the same rules as standard mortgages from March 2016.
Given the option, many would rather apply for a personal loan instead.
Sainsbury's Bank say that's what their larger loans are designed for, offering "greater choice and flexibility to those considering making a significant investment or purchase, such as home reconfigurations and renovations like an extension."
More confidence
The British Banking Association's figures show borrowing through personal loans is rising steadily again.
"When customers feel more optimistic about the economic outlook they are much more likely to take on new borrowing," says the organisation's David Dooks.
"Those products are often used to finance bigger purchase such as cars or major home improvements - the sort of spending we often put off until we feel confident about our financial circumstances."
And a recent resurgence in the popularity of smaller unsecured loans means many up to £25,000 have interest rates of around 4-5%, even for those with repayment periods of up to seven years.
Whether the rates are the cause or the effect, personal loans are once more becoming a go-to form of credit.
So what will it cost?
The Guardian worked out that over five years, repayments for the full amount would be £691 a month.
It's worth noting that while Sainsbury's offers a price promise on its loans that doesn't mean it's providing the best deals.
While not quoting double digit rates like many lenders, the bank is still at the higher end of the low-interest loan providers.
But Sainsbury's does have an advantage in being the first provider to offer such a large amount without restrictions, because it has priced itself more attractively than the available alternatives.
Barclays will consider loans up to £35,000 but only for existing customers, and at 8.5% APR representative.
Hitachi Finance will also make loans of up to £35,000, but at a rate of 11.9%, and with strict lending criteria including minimum salary requirements and the stipulation that the money must be spent on home improvements.
But even so, at a cost of almost £700 per month, borrowing on this scale is not for the fainthearted.
As Simon Ransom of Sainsbury's Bank's points out:
"Taking out a loan, of any amount, is a big commitment for consumers as the monthly repayments remain the same until it is repaid. It is essential that consumers ensure that loan payments fit within their monthly budget, even if their circumstances change."
For more information on personal loans, see the full Choose guide at the bottom of this page.