Post Office sweeten price hikes with free broadband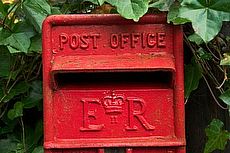 THE Post Office are giving new customers the chance to enjoy 12 months free unlimited broadband - possibly as a sweetener in the face of an imminent increase to their line rental.
Those signing up to the Broadband Premium package will get unlimited data, free weekend calls to landlines in the UK, free internet security software, and a free wireless router for 12 months.
The catch is that the minimum contract is 18 months long, so for the final six months customers will have to pay £8 per month for their broadband.
That's on top of their line rental , which from November 9th will cost £16 per month.
First class?
What might alarm existing Post Office customers is that this is the second time the Post Office have raised prices this year.
In January they increased the cost of their line rental from £13 to £15 a month, although they also dropped the price of their broadband packages by £2 so people taking both wouldn't see any change to their basic monthly bill.
They also raised the price of their Line Rental Saver Deal from a ridiculously cheap £120 a year to £144; daytime calls went up by 1p to 9.5p per minute, and the cost of their evening and weekend calls package rose from £1.25 to £1.50.
This last package is rising in price again - but by a much larger amount this time around.
Here's a quick rundown of the prices that are changing next month:
| | Current price | From Nov 9th 2015 |
| --- | --- | --- |
| Line rental | £15 | £16 |
| Call connection fee | 15p per call | 15.5p per call |
| Calls to UK landlines | 9.5p per minute | 10p per minute |
| Calls to UK mobiles | 10p per minute | 12p per minute |
| Evening and weekend calls | £1.50 per month | £2.50 per month |
| Anytime calls | £5.75 per month | £7 per month |
Their Line Rental Saver is staying at £144 though - at least until February 2016. At the equivalent of £12 a month, it's still among the cheapest deals out there.
Everyone's doing it
The Post Office have defended their actions in a statement, saying that "although some prices have increased, you'll see that our prices are still very good value for money, especially when you compare them to BT".
In that respect, the Post Office is right. BT set the tone for the rest of the telecoms providers, being the most expensive or joint most expensive in terms of line rental for all but a few weeks of the year.
In July, they announced that their line rental would be rising from £16.99 to £17.99, and revealed they'd be increasing the price of their broadband - by 7% as it's turned out.
At the time of writing, three of the Big Four are now advertising line rental of more than £17 per month, and even perennial budget favourites Plusnet now charge £16.99.
For their part the Post Office claim that "historically, we've held off changing our prices for as long as possible, even when our competitors raised theirs".
Cheap, or free
We've written plenty in recent times about the rapid increase in the cost of line rental, and some of what's behind those price rises.
So as line rental costs have risen, discounted broadband deals have gradually been replaced by "free" broadband offers.
TalkTalk and Sky are both famous for offering some form of broadband free for long periods.
At present Sky are offering an online deal including their standard unlimited broadband deal - with speeds of up to 17Mb - free for 12 months, with a £50 Marks & Spencer voucher thrown in:
Sky Broadband Latest Offers
Unlike the Post Office's offer, which as mentioned is coupled to an 18-month minimum contract, Sky's offer comes with a contract of just 12 months long - so customers could get a year's service then switch away without having to pay for broadband at all.
We've a guide to who else is offering free, or incredibly cheap, broadband here - but take heed of the extra unavoidable costs such as line rental.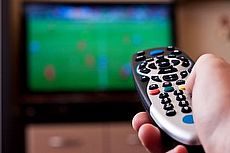 15 November 2017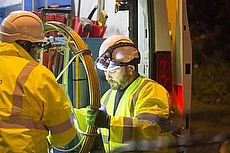 10 November 2017
9 November 2017
Follow us or subscribe for FREE updates and special offers