Plusnet and Pulse8 offer reductions on broadband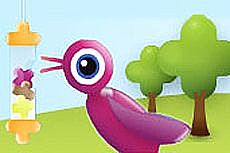 PLUSNET and Pulse8 have separately offered reductions on the monthly subscription fees of their respective broadband packages, with Plusnet providing an 18-month 17Mb package for only £18 a month.
While this deal runs for limited time only, Pulse8 have lowered the normal price of their unlimited 38Mb package from £38 to £35.40 a month, as well as cutting their 76Mb bundle from £44 to £39.90.
Such reductions come at a time when larger internet service providers (ISPs) have been aggressively offering discounts on their broadband fees, with BT in particular offering a series of special deals that are still ongoing.
But while this competition over special offers is certainly good for customers, what isn't as good is the fact that, in the case of Plusnet and BT, they hide recent rises of their normal monthly fees.
Plusnet
While we've already covered BT's January price hike, Plusnet also raised their regular subscription fees, albeit last year.
They did so in September, increasing their line rental from £16.99 a month to £17.99, as well as raising the monthly fee of their unlimited broadband packages from £12.49 to £13.49.
Now, however, they're enticing new customers by offering their Unlimited 17Mb deal for 18 months at only £18 a month.
Takers will have to pay a one-off activation fee of £10, although the offer comes with £50 cashback, something which isn't offered to those who sign up to Plusnet's normal Unlimited 17MB bundle, which comes with a 12-month contract at a price of £25 a month.
While the 18-month special offer provides the superior fee of £18, the subscription rises to £27.98 after the introductory period.
As a result, those who sign up should switch to a new deal within 59 months of this initial period ending, otherwise they'd lose out on the £176 savings they'll make compared to the 12-month contract (including the £50 cashback).
More importantly, if shoppers are interested in the discount, they'd have to make their move by March 14th, which is when it ends. However, given that BT - who own Plusnet - ended their first special offer of the year by almost immediately replacing it with a new deal, customers may be advised to wait around (not that we can guarantee a new and/or better offer in the future).
Pulse8
Compared to Plusnet (and BT or Virgin Media, or anyone else), Pulse8 are a little different, since they offer broadband without a contract.
What this essentially means is that customers can leave the ISP after one month, all without paying any exit fee.
And in the particular case of Pulse8, their service also means customers don't have to pay a monthly minimum call fee. Instead, they pay by the minute, while the provider state on their website that their basic line rental - at £13 - would still be cheaper than BT's even if the latter's standalone rental were forcibly cut by Ofcom by £7, to £13.99.
As for the overall prices of their home broadband and phone bundles, these have been reduced to £35.40 a month in the case of their Unlimited 38Mb package, and to £39.90 in the case of the 76Mb version.
| | 38Mb Line Unlimited Use | 76Mb Line Unlimited Use |
| --- | --- | --- |
| Old monthly fee | £38.00 | £44.00 |
| New monthly fee | £35.40 | £39.90 |
There is a one-off "fibre connection" charge of £49.50, however, as well as the requirement that customers are to supply their own wi-fi router, or at least purchase one at extra cost from Pulse8.
Still, even with these requirements, Pulse8 are offering quality superfast broadband at a competitive price, so those who want to avoid the obvious names such as Plusnet and BT may want to check them out.
Especially since this is a reduction of their regular price, and not simply a special offer designed to draw in new subscribers, before hitting them with more expensive monthly fees once that honeymoon period is over.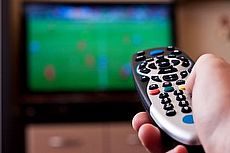 15 November 2017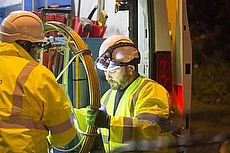 10 November 2017
9 November 2017
Follow us or subscribe for FREE updates and special offers