Payday firm Instant Cash fail to disclose their APR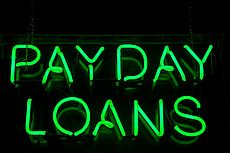 ©iStock.com/PeskyMonkey
A payday lender has been censured by the Advertising Standards Authority (ASA) for failing to include its loans' high rates of representative APR in a recent TV ad.
A viewer complained that the advert, for The Money Shop, was misleading as it failed to display a representative APR for the example being broadcast.
Under regulations including the Consumer Credit Directive (covered here), advertisers must include a representative APR when offering borrowing to those who may have restricted access to credit products.
The ASA upheld the complaint and banned the advert from reappearing in its current form.
Code breakers
It is the second time in six months that the firm, registered as Instant Cash Loans Ltd but better known as high street chain The Money Shop, has been censured for broadcasting adverts that breached advertising codes.
The ad, featuring a consultant named "Guy", described his struggle to get clients to pay invoices and difficulties he experienced with high street banks.
The ASA sought advice from the Office of Fair Trading (OFT) which decided that the use of the phrase "harder and harder" indicated the customer suspected his access to credit from high street banks could be restricted as "he was (or appeared to be) self-employed with an unreliable source of income."
The Money Shop argued that it "did not believe" the customer's references to banks becoming "harder and harder" suggested that his access to credit was restricted, nor that this suggested credit products from The Money Shop were available to individuals who might otherwise consider their access to credit restricted.
In its submission to the ASA The Money Shop said: "his comments related to his own financial pressures and that he felt his own bank was generally not accommodating and supportive."
The ASA disagreed however and the complaint was upheld.
In its judgement the regulator told The Money Shop that all future advertising must comply with legislation.
An advertising problem?
As the size of the payday lending market has grown, so too have complaints.
According to figures produced for the latest Office of Fair Trading (OFT) report into the sector there were 33 complaints about payday lenders in 2009/10, rising to 296 in 2011/12.
Whilst this rise is not unexpected in a growing industry, what does worry regulators is the number of complaints resolved in favour of consumers.
Useful Links
More on payday loans
here
»
81% of complaint resolutions went in favour of consumers in 2011/12, almost twice as many as those about other credit based products such as credit cards and bank loans.
Despite the growing number of unhappy consumers and consumer rights advocates, however, few payday companies have been censured by regulators specifically for poor or misleading advertising.
In fact, in the same 2012 report into the short term, high interest market the OFT noted, "there appear to be higher levels of compliance where the statutory requirements placed on lenders are more prescriptive, in particular regarding the advertising of loans and provision of pre-contractual information."
Even though compliance to the letter of the rules is generally good, however, it appears lenders are attempting to skirt around regulations by fine tuning adverts so that they don't "trigger" requirements to display information such as a representative APR.
This could explain why a large number of complaints are still made to the ASA and upheld.
WageDayAdvance, mobyloan.com, The Money Shop and Wonga have all had previous complaints about adverts upheld by the ASA in the past 12 months.
Repeat offenders who breach the advertising code can be referred to the OFT for investigation and face possible fines.
Unfair regulations?
There's a reason payday companies are reluctant to display the APRs, though.
Lenders argue that because their customers are unlikely to be borrowing for long periods using a representative APR is the opposite: unrepresentative.
Payday loan lenders are far more likely to advertise the cost of their loan products in cash terms.
A thirty-day loan for £100 described as costing £10 has a representative APR of over 219%.
"Banks are not obliged to display their fees as an APR, yet short-term lenders must," Wonga has pointed out on its PR blog Open Wonga.
Wonga said using the same method to calculate the cost of an unauthorised overdraft of £200 from Lloyds resulted in fees "equivalent to an APR of 46,450,869%. An APR shows the full cost of borrowing if the pattern continued for a full year.".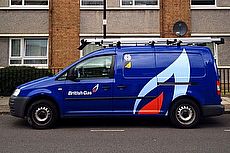 21 November 2017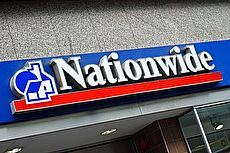 16 November 2017
13 November 2017
Follow us or subscribe for FREE updates and special offers