AS head starts in the home broadband business go, a few million mobile broadband customers can't be bad.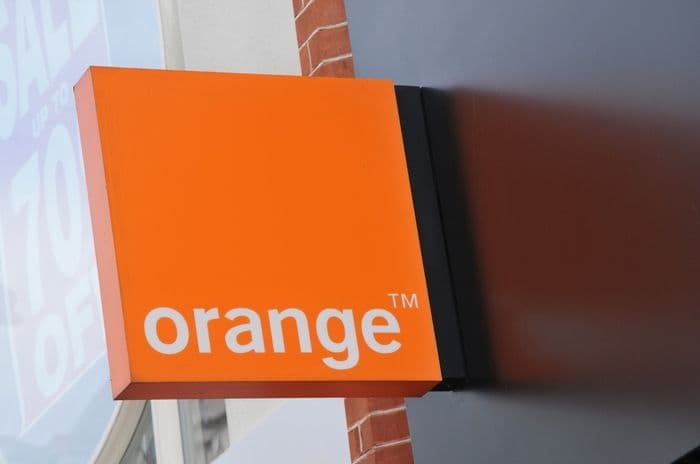 Credit: Lucian Milasan/Shutterstock.com
Yet over a number of years, Orange became so well known for their unreliable connections and poor customer service that even their existing customers went elsewhere.
So, in 2010, they handed their Local Loop Unbundled (LLU) network back to BT Openreach.
Within a few months, some broadband customers started seeing improvements and today the head of Orange broadband, Bruno Duarte, publicly apologised for the ISP's past behaviour in an interview for The Guardian.
"Our objective is to get to a point where we are no longer ashamed of what we are doing to our customers - or, to put it positively, where we are proud of what we are doing to our customers," Duarte said.
As customer satisfaction rates climb, Orange look closer to being prouder than they have in a long time and it was, ironically, letting go of control of their network that made all the difference.
Handing back to BT
In March 2010 Orange announced that they were handing over the management of their network to BT Wholesale and starting to sell a wholesale, or non-LLU, product.
By doing so, they hoped to resolve their previous network and connection problems as well as wining back the customers they had lost over the previous few years.
The ISP's customer base was, at that time, dropping below a million for the first time in a decade.
Yet an LLU or fixed line network is usually a prerequisite for success in the broadband world: unbundling the exchanges made the UK broadband market much more competitive and lowered prices significantly.
In fact, it's even been reported that customers of bundled providers - those reselling BT Wholesale services - have complained due to slowed repairs waiting on BT Openreach.
How did Orange get it so wrong?
Because although the LLU process can be a money-spinner for ISPs you have to be willing to spend money, and lots of it, to get results.
It's still the case that BT Wholesale remains the sole provider in many places where it's uneconomic to roll out LLU.
That same weighing up of checks and balances occurs in every exchange in the UK and those without significant financial heft are left in a quandary: enabling a lot of exchanges is extremely costly; enabling too few can swiftly become uneconomic.
Finally, Orange had significant communications with BT Openreach.
For LLU to work, ISPs need to be able to get into exchanges to add their equipment and rely on BT to keep fixing problems as they arise.
By most accounts, that was rarely the case for Orange.
The turnaround
Revamped broadband deals
In September 2010 Orange slimmed their broadband offering down to just three different packages with very sensible names.
Orange Broadband and Off Peak Calls, Orange Broadband and Anytime Calls and Orange Simply Broadband replaced the cleaning fluid sounding Home Starter, Home Select, Home Max and Home Ultra packages.
There was a bonus for Orange Mobile users too who received a flat £5 per month discount when linking their mobile number to a new broadband account.
Why Orange wasn't doing that already had long been a mystery.
Then, in May 2011, the ISP launched a 'price promise' that guarantees their customers will benefit if a cheaper Orange broadband deal became available in their area.
The promise bypassed Orange broadband customers without an Orange mobile phone, those on the Simply broadband deal (no Orange line rental) and additionally only covered monthly broadband and line rental prices, not any additional fees, but it was still a decent attempt to restore faith in their home broadband deals.
In July 2011 the provider also upgraded its definition of fair use to offer a completely unlimited broadband service. That's what we like to see.
Improved customer service
By July 2011, and much to everyone's surprise, Ofcom's latest customer service satisfaction survey recorded a 76% approval rating among Orange customers, the highest of any provider.
Respondents rated their most recent customer service experience based on how easy it was to contact customer services, how quickly they were dealt with and whether the problem was resolved.
Just 11% of Orange customers were actively dissatisfied.
In the same survey in 2009, only 42% of Orange's customers could muster up enough goodwill to declare themselves satisfied with the service they were receiving.
Anecdotally, the provider had a reputation for providing an, at best, overpriced and, at worst, massively unreliable service.
However, by late 2011 the ISP was expected to make a net gain in customers for the first time since 2007.
In Q3 of 2011 they'd lost 3,000 broadband customers and such a small loss felt like a turning point: in Q2 Orange lost 10,000 broadband customers, in the quarter before 44,000 more customers left than joined the provider.