Ofcom to stop 'internet of things' eating up mobile numbers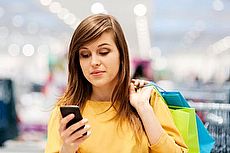 TELECOMS watchdog Ofcom are taking their first steps to prevent the 'internet of things' gobbling up phone numbers.
Since 1997, seven mobile numbers have been issued for every single person in the UK.
The vast majority, around 21 million a year, end up dormant, contributing to an eventual shortage of numbers.
Set to contribute even further is the increase in machine to machine (M2M) technologies, like smart meters, which need an allocated phone number to run.
This week, the Government announced that funding for M2M would double.
As Mobile News reported last month, however, Ofcom are now preparing to work with the UK's networks to reduce the rising tide of numbers left inactive or dormant.
Currently, there are no formal guidelines governing how networks should manage their allocation of phone numbers, even though the regulator hands them out.
Pressure on mobile numbers
With all UK mobile numbers starting with '07' and only 11 digits to play with, there is a finite amount of phone numbers available.
And as the uptake of mobiles soars - last year it was predicted that there will be more mobiles in the world than people by 2014 - there is increased pressure on available numbers.
What's more, the numbers that are left are being eaten up by the networks as they send out free SIM cards with mobile numbers already allocated.
Three of the big four mobile networks - EE, O2 and Three - send out free SIM cards with assigned mobile numbers to PAYG customers, many of which go unused.
Another growing problem for the availability of mobile numbers is the 'internet of things' or M2M - when two machines or devices communicate online.
A range of household appliances could soon be making efficiency savings by communicating using the internet, although perhaps the best example is smart meters, which use household information and other data to increase energy efficiency.
A report by Frost & Sullivan has claimed that the M2M market will grow by a third year-on-year between 2011 and 2016, taking the total number of SIM connections to 75 million.
David Cameron announced at an IT summit in Germany this week that the Government will double the funding available for the M2M sector, investing another £45 million to bring the total investment to over £70 million.
New internet enabled technologies will bring "a way of boosting productivity, of keeping us healthier, making transport more efficient, reducing energy needs, tackling climate change," Cameron said this week.
However, Ofcom have said that the growth of this emerging market could lead to a shortage of numbers unless they take action to make the process of issuing and recycling numbers more efficient.
What could Ofcom do?
While there is a growing concern that the UK could exhaust its supply of mobile numbers at some point in the future, Ofcom ruled it out when we spoke to them earlier this week.
"There's no immediate risk of running out of mobile numbers," a spokesperson said.
They are currently considering taking action and opening up talks between the networks, so it will still be a long while until any formal guidelines are published.
However, that's not to say that they haven't given any thought to what they could do to prevent a shortage.
Perhaps one of the most notable options is to give M2M numbers more than 11 digits. This would create millions, if not billions, of additional numbers solely for the use of M2M devices.
Another solution is to charge operators more for mobile numbers.
Numbers are currently dispatched in 100,000 'blocks' as and when the operators request them. Charging for blocks, might make them consider the amount they ask for more carefully.
Similarly, Ofcom are thinking about making the 'blocks' smaller, so that networks can take only what they need.
It's highly likely this will happen at some point as Ofcom are already considering this option for 01 and 02 numbers.
Other options are potentially more disruptive for consumers.
Since the early 1990s, all UK mobile numbers begin with '07', but just like the Big Number Change in the early 00s, Ofcom could change the range of numbers used for mobiles.
The regulator could allow mobile numbers to begin with '06' or '08', which again, would open up millions of phone numbers.
Finally, Ofcom could also introduce formal guidance on recycling mobile numbers, but that could lead to a whole new issue.
Problems ahead: more number recycling
The telecoms watchdog has said that it is considering encouraging the networks to recycle mobile numbers more frequently.
However, it will have to consider what impact this will have on consumers.
At the moment, most of the UK operators will put a PAYG mobile number back into the recycling pool if it hasn't been used for at least six months although, since there are no real rules, this does vary between providers.
The reason: it's an easy way to ensure that those millions of numbers that end up dormant or are never activated get a second wind.
However, anyone that has bought a shiny new mobile only to be inundated with calls and texts for someone they've never heard of already knows the disadvantages of recycling mobile numbers.
It is a long way off until the mobile number shortage becomes something to worry about, but if it does get to the stage of asking the networks to recycle numbers more frequently, there could be trouble ahead.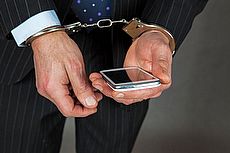 23 November 2017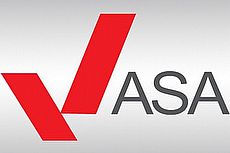 23 November 2017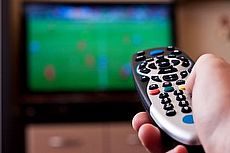 15 November 2017
Follow us or subscribe for FREE updates and special offers