SKY have expanded the range of voice control features their Sky Q box is capable of, with customers now able to change channels, play recordings and even rewind using only their voice.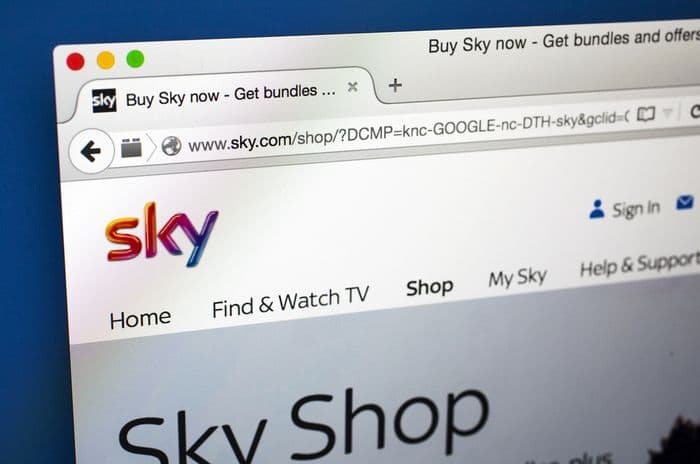 Credit: chrisdorney/Shutterstock.com
Sky Q had already been capable of a voice search function, although this was limited to simply searching for programmes by name and bringing them up for selection.
Now, however, customers will be able to play programmes, navigate to specific sections of the Sky menu, and even skip through recordings, while My Q is being updated with its own Ultra HD section where Sky's 4K content can be found.
Yet this is available only to Sky Q customers with the 2TB box, just as the new voice controls can be used only by those with a Sky Q touch remote, which has to be ordered separately for those who took the service with the 1TB.
Updates
Sky Q became the standard set top box for Sky last October. Since then, Sky have updated its software with new features every six or so months, and it was with a previous update in March that the voice search feature was first introduced.
Initially, the feature merely brought up in the menu whatever content viewers happened to have a hankering for, but now Sky have made voice search more sophisticated, providing a range of controls that essentially replaces many of the functions of the traditional remote.
They provide the following examples:
The ability to switch stations by saying, "Change channel to Sky Atlantic"
The ability to play any programme from a viewer's Recordings by saying, for instance, "play Curb Your Enthusiasm"
The ability to skip forwards or backwards through programmes by saying, "Skip back one minute" or "Watch from the start"
The ability to jump to sections of Sky Q's menu by saying, for example, "go to Sky Store"
The ability to alter accessibility settings by saying, "Turn on audio descriptions
Sky say that nine million searches have already been made so far with the pre-existing voice search function, so it's likely that the new Voice Controls will be even more popular, given how don't even require people to exercise their fingers.
Unsurprisingly, this is precisely what Sky themselves said, with their Chief Marketing Officer, Luke Bradley-Jones, boasting, "we think they are going to love Voice Control even more. You will be able to find your recordings, rewind an amazing goal to watch again or change channel all through a simple voice command".
2TB vs 1TB
Yet as exciting as it might be to sound the death knell for the humble button-operated remote control, not everyone will necessarily have access to the new Voice Control feature.
Our customers already love Voice Search on Sky Q and we think they are going to love Voice Control even more.
Luke Bradley-Jones, Sky
That's because, to use the feature, Sky Q customers will need the touch remote. This is provided only with the 2TB set top box, which requires a more expensive £199 installation fee (compared to the £20 setup for the 1TB).
That said, for those who really do want to make use of the Voice Control feature but have only the 1TB Sky box (which can store less recorded programmes), it is possible to buy the touch remote separately.
It costs £20, which is certainly cheaper than stumping up £199 for the 2TB box.
Yet before Sky Q customers rush to buy one, they should bear in mind that it will take Sky a few weeks to actually complete the software update, so they may not be able to use Voice Control immediately.
Ultra HD and favourites
However, no amount of time will allow Sky Q's 1TB customers to take advantage of another new feature for Sky Q.
This is the dedicated section My Q is receiving for Ultra HD programming, which will be out of reach customers with the 1TB box for the simple reason that the box doesn't support programming in Ultra HD.
Still, while the inability to watch football and "Sky Original Productions" in ultra high definition may arguably be a genuine loss, the new Ultra HD section simply groups all available UHD shows into a single group, so that they're easier to find.
As such, it's perhaps not a massive loss to be unable to access it, and there is in fact a third update that 1TB and 2TB Sky Q customers will be able to enjoy alike.
This is the new Favourites menu Sky are adding to the TV Guide section, so that viewers can prioritise their favourite channels according to which are, well, their most favourite.
Once again, this is only a modest update, but together with the new Voice Controls as well as the loyalty scheme Sky launched in August, it offers more proof that Sky is at the forefront of innovation in television.