New rules protect credit card users from mis-sold PPI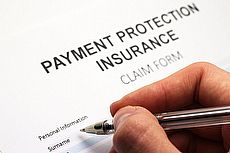 ©iStock.com/glegorly
NEW rules regulating the way that Payment Protection Insurance (PPI) is sold to consumers come into force this week.
The Competition Commission's (CC) legally binding document introduces a raft of measures intended to reform the way that PPI is sold to cardholders.
These include an obligation for providers to provide cardholders with detailed information about the cover provided by these policies and the exact costs involved.
What's new?
Under the new rules, those selling borrowing products such as loans and credit cards must make the following 3 things clear to their potential customers.
1. PPI is optional
Providers must also be clear in their marketing material that PPI is optional and available from other providers.
Providers will be required to provide information to the Consumer Financial Education Body (CFEB) and the Office of Fair Trading (OFT) so that they can be more effectively monitored.
This information will subsequently be published for consumers' benefit, for example in CFEB PPI comparison tables.
2. Information on claims ratios
Furthermore, cardholders who ask a provider for information about claims ratios must be given that information.
The claims ratio describes the number of policyholders who make a claim on the insurance policy.
We expect this to be higher in some sectors than in others - car insurance is very likely to be claimed on especially by some groups, for example, and the ratio can be around 70% - but PPI claims ratios have historically been very low, perhaps only standing at 20% or less.
3. Annual statements
Cardholders who have taken out PPI must be provided with an annual summary of their account and a reminder of their right to cancel.
The commission has stipulated that providers must adhere to compliance reporting requirements, which include carrying out independent 'mystery shopping' exercises.
Some have claimed that PPI is unduly expensive, ineffective and inefficient. The aggressive selling techniques of the staff commissioned to sell PPI have also been heavily criticised.
To prevent this, the commission has already expressly forbidden the selling of PPI at the point of sale of credit products.
Providers must wait until at least seven days after the credit sale before pushing PPI, effectively giving cardholders time to better consider their decision.
Peter Davis, CC Deputy Chairman and Chairman of the PPI inquiry, said that his team had been working to, "document the serious failings of competition in PPI markets and subsequently establish a package of significant market interventions whose aim is substantially to improve the operation of these markets."
Enough to save PPI?
PPI is a relatively simple form of insurance intended to make sure that people can keep up with borrowing.
However, after carrying out an investigation into PPI, Citizens Advice has previously described the product as 'protection racket' and the Competition Commission banned the selling of PPI in 2010.
In the case of credit cards, for example, the insurance would typically ensure that the monthly minimum repayment is made.
Yet those using promotional 0% deals could end up paying interest after just paying the minimum and, for others, a 'hold' on borrowing doesn't stop the debts from mounting up.
Nevertheless, the insurance prevents default charges and black marks which lead to a poor credit history and although it's of limited use it still offers consumers some protection on their borrowing.
But the product has been mired in controversy since it became increasingly clear that the large profits made by providers were in stark contrast to the benefits provided by the insurance.
Now it seems that the mis-selling scandal could kill the product off altogether.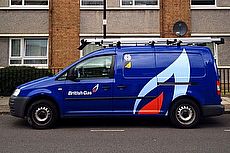 21 November 2017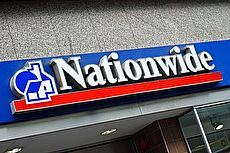 16 November 2017
13 November 2017
Follow us or subscribe for FREE updates and special offers