A REPORT from December 2014 on the Money Advice Service (MAS) was finally made public last week, but the Government remain undecided about how they will handle some recommendations.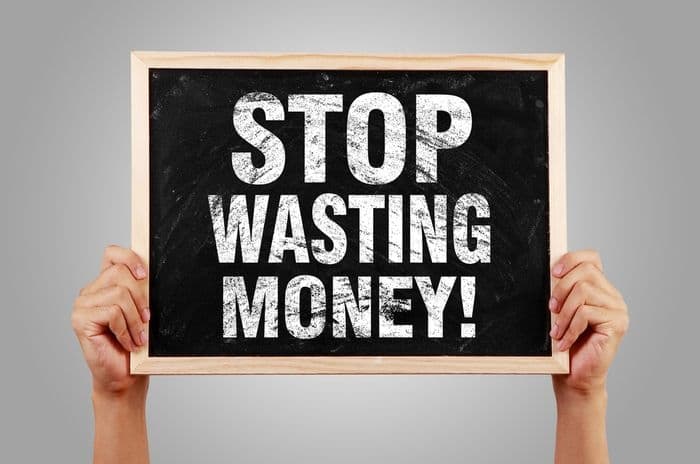 Credit: ChristianChan/Shutterstock.com
With a website costing a total of £45 million so far, it was suggested MAS downsize and greatly reduce their budget to provide better value for consumers.
But the Financial Conduct Authority (FCA) have raised concerns about reducing the website too soon given the time and money already invested in it.
Now, a year after similar findings from the National Audit Office (NAO), MAS will carry out an "in-depth analysis of consumer need" before any changes to the website are considered.
Money advice vs debt advice
MAS is an independent organisation set up by the Government in 2010 to promote public awareness and knowledge of financial services. Their role supporting the provision of debt advice was later added in 2012.
Funding for both the money and debt service comes in the form of levies from financial firms regulated by the FCA. And the FCA are responsible for approving MAS spending.
While there's agreement that money advice is a necessity, how MAS deliver this has come under fire since it began.
Debt advice, with MAS operating as a coordinator, is on the other hand considered far more successful. And they've recently secured even more funding for this area from the water and energy industries.
Free debt advice is provided face to face or over the phone by well-established and trusted charitable organisations including Citizens Advice; MAS don't directly deliver any debt advice themselves.
So their money advice website seems to be the thorn in the side of what might otherwise be considered an efficient organisation.
But other than "significantly" reducing their marketing budget, there'll be no other cut backs at least until after their review is completed this autumn.
Customer engagement
99% of MAS money advice customers are reached through their website, although they also offer advice over the phone.
Given how much they rely on the website to deliver information, the report argued it needs to engage people looking for money advice and provide value for money.
In 2014/2015, MAS reported 20 million "customer contacts", but this isn't anywhere near an accurate reflection of how many people were engaged.
Longer time spent on a website usually gives an idea of engagement; around 7.2 million people stayed on the website for more than 15 seconds; 4.6 million for a minute or more.
But this doesn't exactly reflect how many of the target audience use the site - so people from the UK. It also doesn't take into account how many are repeat visitors so they're unsure of how many people in total use the site.
Like most websites, it's very difficult to accurately work out this information and what's even worse for MAS, their efforts to do so have so far proven costly and inaccurate.
Signposting
And according to the independent report by Christine Farnish, there are plenty of other places the same information is provided.
In separate surveys by the NAO and MAS, people were more likely to go to a charity or another internet source rather than to MAS.
As it's model is based on getting all the information in one place then, it's possible the budget used on the website might be better used elsewhere.
In fact the report argues there's no need for the website in its current form and it should instead be used to signpost people to other sources.
But five years in, with so much already invested in marketing the website and with visitor numbers still relatively high, the Government, MAS and the FCA are cautious to scrap it so suddenly.
Free debt advice awareness
MAS are also looking to build awareness of their debt advice service; many people remain unaware they're able to access services free of charge.
There's no doubt about the continuing need for debt advice and thousands unnecessarily pay for it each year.
The FCA say people pay between £390 and £6205 for debt repayment solutions that are available free from non-profit organisations like Stepchange.
And Stepchange say half of their clients delay getting help by a year, allowing problems to mount.
"Profound" insights
The Farnish report recommends MAS use a similar model for their money advice service as their debt advice.
This would mean working collaboratively with more organisations, rather than wasting resources on website content and services available elsewhere.
It also suggests they commission more grants, provide a financial helpline, and spend more time and money supporting financial education in schools.
The Government called these insights, "profound in questioning the existing orthodoxy and challenging the status quo".
And the FCA have agreed to work with MAS to "explore" this new business model and how it could work in practice.