Texts to opt out of nuisance mobile calls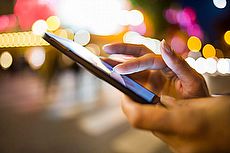 ©iStock.com/LDProd
MOBILE phone users can now signal that they don't want to receive unsolicited marketing calls by sending just one text.
Texting "TPS" plus their email address to 78070 from their mobile will register that number with the Telephone Preference Service (TPS) - adding it to the database of numbers marketers aren't allowed to contact unless they have express permission.
The system has been set up by the TPS and Ofcom to try to get more people aware of, and covered by, the same kind of protection against spam marketing calls as they can get for their landlines.
It's not foolproof, but most people who register with the TPS see a significant decrease in the number of nuisance calls they get within a few weeks.
Opting out
Text to register
Text "TPS", then your email address
to 85095 or 78070
As one of the main pieces of advice we're given when it comes to protecting ourselves from spam calls, texts, and emails is to be careful about the information we give out, having to include our email address when registering for a phone service may seem a little odd.
The reason we're asked to include it is so that should we need to complain, the TPS can use it to verify our identity. Having sent the text, we should then receive a confirmation message in reply - and that's it.
The TPS advise that it can take up to 28 days for their protection to become fully effective, but after that anyone calling from a company we haven't consented to hearing from is breaking the law.
The problem then is that we can end up giving our consent far too easily, and often unknowingly.
Registered but getting calls?
Complain using
this link
...or by calling 0845 0700707
When we sign up for something online, it's often a condition that we agree to receiving related marketing information - usually in the form of a semi-regular email. We're also supposed to be told that if this is the case, we can unsubscribe at any time.
It's not always clear, however, that the same applies if we're asked to supply a phone number.
Should it turn out that we've managed to agree to marketing calls from a company we'd rather not hear from, we're perfectly entitled to be removed from their database.
Sometimes simply asking to be taken off their contact list during the call is enough - but Ofcom advise that we ask for full contact details, including the name of the organisation, their address and a free telephone number.
We can then use those details to notify the company that we no longer want to receive any kind of marketing communication from them.
Mobile confusion
Ofcom say that only half of people who known about the TPS are aware that it can be used to block unsolicited calls to mobiles as well as to landlines.
That may help to explain why 18.5 million landline numbers - about 85% of the landlines in the UK - are listed on the TPS, but just 2.9 million mobile numbers (about 3% of them) are registered.
At least screening calls made to our mobiles is easier - we can see straight away whether it's a familiar number calling us - but not every call we can expect to receive is going to be from a familiar number; some unwanted calls will inevitably make it through.
Unfortunately, while the TPS can help address that, they can't do anything to prevent us receiving spam texts.
They may be sent to and from phones, but they're legally defined as "electronic mail" - email - which gives rise to a nice little grey area in which those complying with the TPS "do not call" list can still contact us via text instead.
Even so, it's still illegal for companies to send them to us if they don't have our prior consent, so there are two things recipients can and should do.
The first is to forward the text and its details to our mobile provider by forwarding it to the number 7726 - which on an old numbers-only keypad would be how we'd type "spam".
Some operators will send back an automatic response to confirm they've received the message, and may request further information. All messages sent to 7726 should be free of charge.
The second is to report it to the Information Commissioner's Office, who enforce the rules regarding spam texts - and who have handed out some record fines to companies breaking the rules in the past year.
UPDATE 15/06/16:
Although the TPS "text to register" service is supposed to be completely free of charge, it seems that some mobile users were told by their networks that they'd be charged for sending the text.
Among those told they would have to pay for texting the 78070 number were customers of O2, EE and Vodafone.
TPS have therefore been in contact with each of the operators to try to sort the issue, and they've launched a second number for people to use if they're worried they might be charged.
Text to register
Text "TPS", then your email address
to 85095 or 78070
People who haven't yet registered and want to be sure that they do so free of charge should text "TPS" followed by their email address to 85095.
TPS say that anyone who then receives a message warning that they'll be charged for using this second number needn't be worried - the service is "completely free" and it's simply that the networks haven't yet disabled the warnings for some user groups.
As the old number featured so heavily in the launch publicity, TPS say they'll be keeping it operational "for the time being".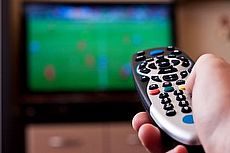 15 November 2017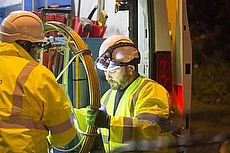 10 November 2017
9 November 2017
Follow us or subscribe for FREE updates and special offers