CREDIT card behemoth, MBNA, has been told it must change the way it deals with customers struggling to make regular repayments.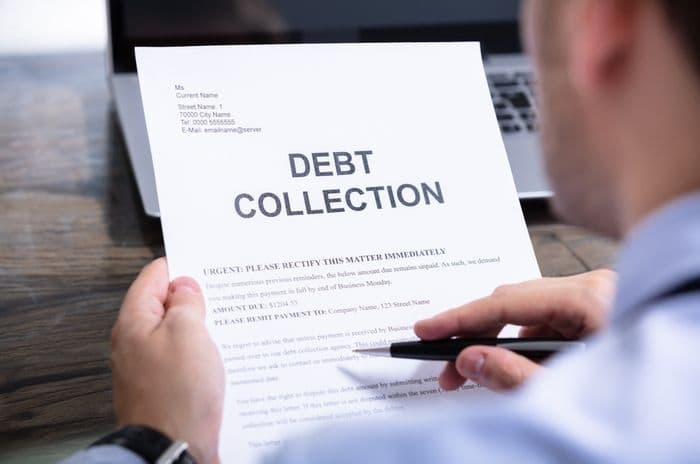 Credit: Andrey_Popov/Shutterstock.com
An investigation into the credit card provider's debt collection arm by the Office of Fair Trading (OFT) revealed that MBNA had bypassed debt advisers and contacted cardholders directly when they failed to meet payments - a direct contravention of the company's stated policy.
In addition, MBNA customers who had previously written to the company requesting lesser or partial payments on their existing debts were often not told whether their offers had been accepted or rejected.
The warning comes just a month after the OFT was forced to take action against Alliance & Leicester and American Express credit collections for their use of a debt collection practice called a "charging order" (explained here).
Ray Watson, director of the OFT's consumer credit group, said, "our investigation found problems with the way MBNA communicates with customers in financial difficulties.
"MBNA has agreed that it will make its debt collection letters clearer and clarify its policies and procedures for dealing with appointed representatives."
He added that MBNA had fully cooperated during the investigation.
However, it's not the first time that the OFT has had to step in over debt collection practices relating to MBNA.
MBNA collects debts using a third party firm called Link Financial.
In May 2009 Link Financial got an official warning from the OFT for using neighbours to pass on messages to those it was trying to recover debts from.
In addition, in early 2010 Link Financial was reported to be continuing to charge interest on debts even after the debtors had been issued with County Court Judgement (CCJs) or formal debt management procedures.
Citizens Advice raise concerns
The OFT was spurred into action after being contacted by the Citizens Advice, who were concerned that MBNA were exacerbating the problems of people struggling with debt.
It subsequently found that there were cases where the company was "failing to follow its own policy or procedures".
From the start of January, the company will be required to write to customers informing them of whether they would accept lower monthly repayments if the customer can show that this is all that they are able to pay.
MBNA has also agreed to negotiate with third party debt advisers - such as debt charities or debt management firms - appointed to act on the customer's behalf rather than with the customers directly. Direct contact will only be permitted when the adviser has agreed to it or if they no longer represent the customer.
Direct contact is a particular concern for the most vulnerable consumers such as those with mental health or mental incapacity problems and specific guidance which lenders must adhere to is set out in the Lending Code.
The company, which has around five million UK customers, may also contact customers if a payment has not been made and their adviser cannot be reached, despite the company making reasonable efforts to do so.
A MBNA spokesman said: "As a result of ongoing dialogue with the OFT we have agreed to deliver greater transparency in some of the communications we have with our customers in financial difficulties. We believe these changes are enhancements to our existing strong practices. We are in the process of implementing them now."
The signed agreement [pdf] between the OFT and MBNA says that "any failure to comply with the above requirements will render MBNA Europe Bank Limited liable to further formal action by the OFT".
This will include fines of up to £50,000 for every breach of the requirements. Multiple breaches may even result in MBNA's consumer credit licence being revoked.
In line with its statutory obligations, the company will continue to send card statements and other communications to its customers.
More about Link Financial
It seems unlikely that MBNA's current problems with the OFT are completely unrelated to the company's dealings with Link Financial.
Link is a huge company which manages a loan portfolio worth more than 5 billion, employs over 500 people in the UK and across Europe, and has over 2 million Euros in 20 countries including Spain and Ireland.
The company works by purchasing portfolios of "semi performing and non performing consumer receivables" or, in English, the contact details of those who have yet to pay a debt for £175 million.
Earlier this year, it even formed a partnership with the social lending site Funding Circle.