A Worcestershire woman's fight to keep her home from being sold to pay for her mother's care ended in victory at the High Court on Monday.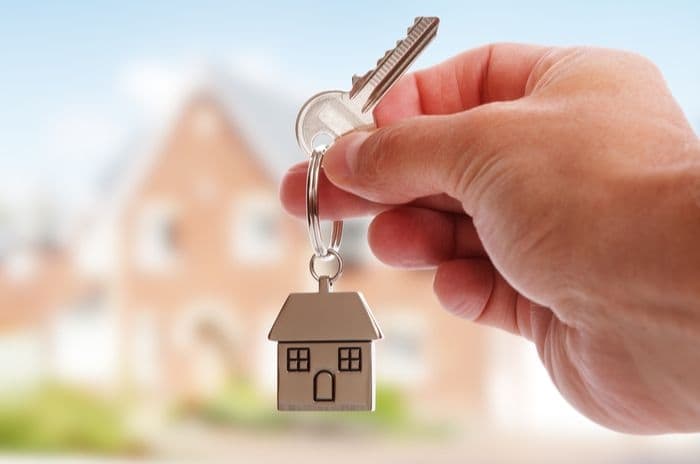 Credit: Brian A Jackson/Shutterstock.com
Mr Justice Supperstone ruled that the house could not be regarded as an "eligible asset", that is, an asset which determines the amount of council support a person in care will receive.
Homes are not normally considered to be eligible (they're "disregarded", in Council speak) if someone else is living there.
In this case, Worcestershire County Council alleged that Glen Walford - who was 67 herself when her mother, Mary, went into care - wasn't really living in the house.
The court disagreed with that assessment and the landmark case is now likely to set a precedent for other families fighting to keep properties which councils have earmarked to be sold to meet care costs.
Homes under threat
"Having to leave or sell [a] family home can have a devastating effect on someone but every day families are facing agonising decisions about care for their loved ones and how it will be paid for," Caroline Abrahams, Charity Director at Age UK said following this week's ruling.
The decision won't stop most homes having to be sold to pay for care, however.
The case hinged on Ms Walford's considerable financial and emotional investment in the property, which is of a degree that many other children won't match, and her age was also an important aspect of the case.
Properties can only be disregarded if the resident person is over 60.
Again, many people looking at their options when a parent goes into care won't fall into that category.
However, the case will have some impact: it will be used by local councils weighing up whether assets are relevant to their decisions on care fees.
In making the judgement, the court considered what makes a property someone's home.
When is a house a home?
Worcestershire County Council argued that although Sunnydale had been Glen Walford's house since she was a child it was not her home because she didn't spend enough time there.
Ms Walford is a Theatre Director and often travels around the world to work.
In addition, she pays council tax on a studio flat in London.
However, the defence argued and the Judge ultimately agreed, that it takes more than a certain number of days resident to make a home.
The defence showed that the vast majority of Ms Walford's personal belongings were in the home, including clothing, ornaments, furniture and computers, and that she maintained a room there.
They also showed that she had put considerable time and resources into the property's upkeep, spending £42,500 on completely refurbishing the house after her mother left to go into long-term care.
Mr Justice Supperstone said that it should also be taken into account that a home is "a place to which a person has a degree of attachment both physical and emotional", a definition perhaps derived from the right to respect for home life contained in the European Convention on Human Rights.
Ms Walford met this condition, too.
Over the years she only really left Sunnydale to go to University, she was due to inherit the property and, she said in court, she fully regarded the house as her home.
"I dearly wish to be able to keep a much loved house in the family for my own continued use," she said.
Care funding struggle continues
In 2017 bills (not including extras like heating and food) for long-term care in old age will be capped at £75,000 in England.
The threshold for people to receive means-tested Government support for care will also rise, from £23,250 to £123,000.
However, campaigners have argued that the provisions are still inadequate and, in the mean time, families with a member in care face a financial, as well as an emotional, burden.