More than 4.6 million take Virgin's superfast broadband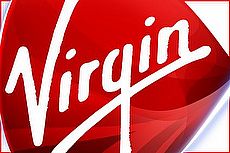 VIRGIN Media have reported a record number of new broadband customers in the past three months, up by 42,000 to 4.6 million.
The increase represents the largest three-month gain since Virgin were formed in 2007.
The company, owned by Liberty Global, also reported that 43% of broadband customers are now signed up to packages offering speeds of more than 100Mb.
Faster and faster
Virgin are already regarded as having the UK's fastest widely available broadband, and last month they announced that customers on their top packages would be able to get up to 200Mb.
Package
Speed
Usage
Price
Line Rental
Vivid 100 + Talk Weekends
Up to 100Mb
Unlimited
£15
for 12 mths,
then £26
£19
Vivid 200 + Talk Weekends
Up to 200Mb
Unlimited
£20
for 12 mths,
then £31
£19
Vivid 300 + Talk Weekends
Up to 300Mb
Unlimited
£25
for 12 mths,
then £36
£19
Those on slower speeds have been given the opportunity to opt in to upgrade their speeds slightly -from 50Mb to 70Mb, for example, or from 100Mb to 150Mb.
Virgin say that the new top speed will be available to approximately 90% of their existing customers by the end of this year; at the same time they're getting on with the first few schemes to have been approved as part of their biggest ever network expansion project.
The £3 billion Project Lightning is expected to result in the number of homes that can access the network rising from around 12.75 million premises to 17 million.
While most big towns and cities are on the network, the coverage within them isn't universal, with the odd street or building missing out. Being within reach of the network at all is much less likely in less urbanised areas.
As well as generally expanding the network, the latest project is aimed at filling the gaps in those places that otherwise have fairly good coverage.
The ISP have been keen to push their Cable My Street service to find out where we think they should be concentrating their efforts - those who can't access Virgin Media but would like to can find out more about the scheme, and how to make a case, in this guide.
Superfast wi-fi
As well as filling the gaps, Virgin are also working on getting their UK public wi-fi network up and running at last - and trying out some new things.
Last month, a pilot scheme saw Virgin unveil the UK's first "wi-fi pavement". This was basically a scheme to provide wi-fi connections of up to 166Mb around the centre of Chesham.
The coverage is provided by a combination of Virgin's on-street fibre cabinets and what they're referring to as "Smart Pavements" - wi-fi access points that connect directly to Virgin's underground fibre network.
The access point is covered by a "specially developed resin cover", which means that short of standing next to a cabinet, it's not possible to get any closer to the gear broadcasting the wi-fi signal - but without risk of the equipment getting damaged or exposed.
Users of the pilot scheme are reporting ultrafast speeds at distances of up to 80m from the cabinets; the apparent success of the scheme means that there could be more wi-fi pavement coming soon.
Gregor McNeil, Managing Director of Consumer at Virgin Media said: "We want to build more networks like this across the UK and encourage more forward thinking councils just like Chesham to get in touch."
Getting mobile
Back in the last century, or, to be less dramatic, 1999, Virgin became the world's first Mobile Virtual Network Operator (MVNO) when they began piggybacking their customers' calls on what is now the EE network.
In the three months to September they increased their overall customer base by 13,000, consolidating their place as the second largest MVNO behind Tesco - not bad going considering there are around 200 MVNOs jostling for position.
The increased customer interest is attributed to the development of their "Freestyle" tariffs, which launched last year.
These allow customers to trade their airtime up or down every 30 days, and are independent from the cost of the handset, which is financed through a 24-month credit agreement.
Not all positive
But on a down note for the company, Virgin Media lost 14,000 TV customers in the UK and Ireland during the three months covered.
It's thought that a rise in prices may have played a part in the loss. Shortly after BT announced the launch of BT Sport Europe, Virgin said they'd be increasing prices for the packages including the BT Sport channels by £3 per month, to cover the extra cost of the new channel.
Customers taking BT Sport on top of their TV deal saw the cost of the add-on rise from £15 a month to £18; those with TV XL, or the Big Kahuna and Big Daddy bundles, which include the BT Sport Pack as standard also saw their bills increase.
That said, they still have a very respectable three million TV subscribers in the UK and Ireland, making them the second largest pay TV provider in the UK.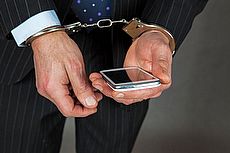 23 November 2017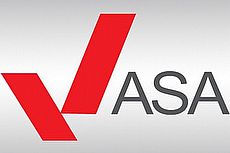 23 November 2017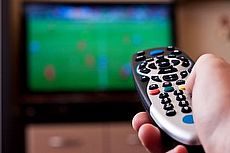 15 November 2017
Follow us or subscribe for FREE updates and special offers