THE latest version of the new National Curriculum for England was released this week, confirming Financial Education's place in schools from September 2014.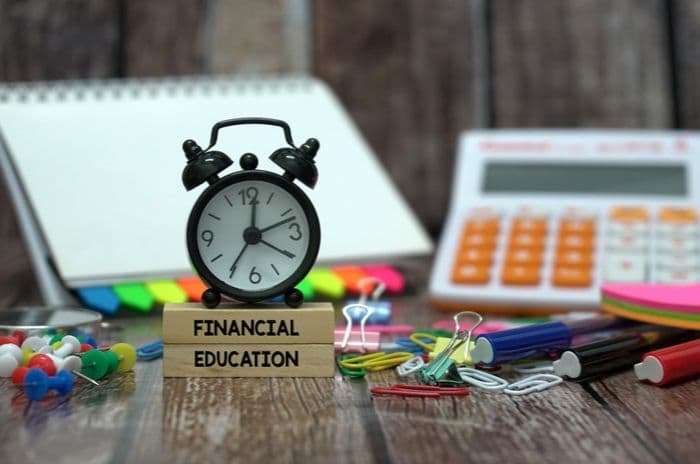 Credit: Mohd KhairilX/Shutterstock.com
Speaking on This Morning on Monday the Prime Minister indicated that he hopes the classes, which will be part of Citizenship lessons, will offer practical help for consumers.
"We have so many people in our country who struggle with how to understand how mortgage rates and interest rates and those sorts of things work," Cameron said.
"So [financial education's] there and I think that's a good thing."
What will kids learn?
Popular opinion is with the PM on that one: a petition for the cause received 118,873 signatures and a September 2012 Personal Finance Education Group (PFEG) poll found 96% support among school age children.
But what will these classes in cash actually teach?
Here's what we know so far from the latest update of the National Curriculum consultation.
Key stage 3
11 to 14 or school years 7 to 9
As part of Citizenship, which also covers politics, law and the media, children this age will study, "the functions and uses of money, the importance of personal budgeting, and managing risk".
Key stage 4
14 to 16 or school years 10 and 11
Again, as part of Citizenship, "income and expenditure, credit and debt, insurance, savings and pensions, as well as a range of other financial products and services".
This emphasis on specific products and services, even at this early stage, is interesting for two reasons.
First, it'll be intriguing to see whether, or how far, the curriculum fleshes out which products students should be familiar with.
Note that many schools are very likely to use bank and building society resources such as Nationwide Education and Barclays Money Skills to deliver financial education.
Nationwide Education recently boasted that they've seen 50,000 downloads of their resources each month in the past year. The choices these organisations make will be significant.
Second, when I spoke to a Citizenship teacher's group they were very clearly hoping to put the emphasis on banking in general, as opposed to zooming in on very specific products.
Although they hope financial education will produce consumers that are "confident and competent in how they make decisions" they pointed out that very specific information about services didn't fit the Citizenship ethos and programme of study.
Will it help?
However it ends up being delivered, financial education is coming, which brings the next question: will it help?
Mark Garnier MP, a former investment banker, said of this week's news, "I believe that the introduction of financial education in schools will be the major engine for social mobility in the 21st century, tackling the existing financial illiteracy and the epidemic of mis-selling of financial products."
That is the great white hope of financial education: that it will reduce poverty, increase literacy years after schooling and even act as a corrective to the, ahem, excesses of the banks.
The thought behind all of these arguments seems to be that if only someone had told us some basic facts of financial life at some point, we wouldn't have made mistakes with money even when, as in the case of mis-selling, the mistake weren't entirely our fault.
Evidence of effectiveness
For that to be the case personal finance education would have to have a strong behaviour modification element.
Some studies have found short term changes in behaviour following completion of a personal finance programme.
Self-assessed and actual financial knowledge, as measured by test, increased among the teenagers studied in a German school this year, for example.
Participants also claimed they were less likely to make impulse purchases.
Another recent study found more positive outcomes - more assets, lower debt delinquency - among participants that had taken an additional class.
Other studies claim to have found positive correlations between financial literacy and long term behaviour such as putting money into pensions.
However, even many of the studies mentioned above wouldn't necessarily cheer for school based education.
America's largest personal finance education group - Jumpstart - actually found that their classes didn't increase literacy, based on a test of basic financial knowledge.
Since many studies look for correlation between financial literacy levels and positive financial behaviour, that's troubling.
Room for student loans?
It's also interesting that there's no mention of one bi-partisan, and extremely misunderstood product, student loans.
A recent study of 5,000 young people for the Strategic Society Centre between 2004-07 found that parental experience was key to how much students worried about the cost of borrowing.
Children of graduates working in non-graduate jobs were the most anxious about cost, followed by children with parents who had never been to university.