EON have launched a new fixed two-year energy tariff, which includes a smart thermostat and an installation worth £249.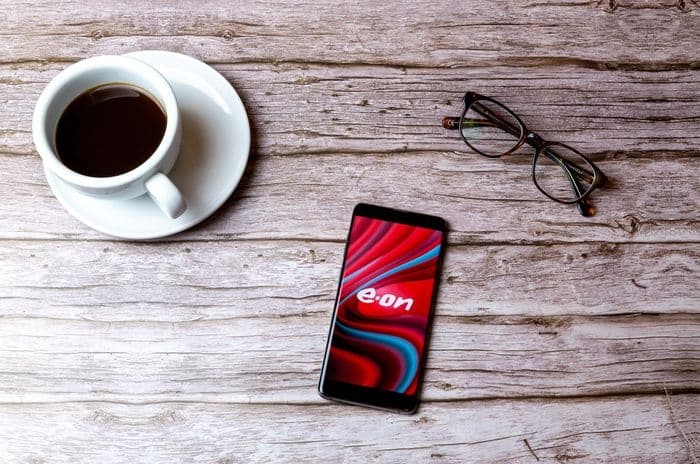 Credit: Gary L Hider/Shutterstock.com
E.On claim that the thermostat will allow customers to use energy more efficiently and economically, given its ability to adjust a customer's heating according to their home's layout, the local weather, and whether someone is at home.
However, the tariff would cost a dual-fuel customer £1,223 a year on average, making it one of the more expensive deals offered by E.On and by energy providers more generally.
And given that some fixed tariffs on the market can be as low as £858 per year, customers might be better off buying the smart thermostat separately.
Smart heating
The thermostat in question is the tado° Smart Thermostat, which can do the following:
Use the geolocation features on users' smartphones to tell when they're home or which room they're in and to change the heating accordingly
Use weather forecasts in order to adjust a home's heating
Inform users as to any problems with their heating systems, and advise them as to what can be done in response
Learn the layout and building characteristic of users' homes, in order to heat in the most efficient way
Show users how much energy they're saving
It's in view of such features that E.On are selling the new E.ON Fixed 2 Year tado° tariff as a way to economise on their energy consumption.
As their MD of their residential unit, Chris Lovatt, explains, "this tariff not only offers customers technology to help them manage their heating and hot water more conveniently ... but also provides peace of mind that their prices will be fixed for 24 months".
Not the cheapest
The one downside to the E.ON Fixed 2 Year tado°, however, is that it comes at a higher price than other tariffs E.On have recently launched, such as the E.ON Clean Energy tariff and the E.ON Fixed 1 Year Cinema Bundle.
| Tariff | Average annual price |
| --- | --- |
| E.ON Clean Energy | £1,064 |
| E.ON Fixed 1 Year Cinema Bundle | £1,116.65 |
| E.ON Fixed 2 Year tado° | £1,223 |
It's also more expensive than the E.ON Go Online 1 Year Fixed tariff, which at approximately £945 every year is the cheapest deal E.On currently offer.
£278 cheaper
And what's significant about this is that, at £945 a year on average, the Go Online 1 Year fixed tariff is £278 cheaper than the E.ON Fixed 2 Year tado°.
Customers could therefore take the Go Online 1 Year Fixed deal, buy the tado° Smart Thermostat for themselves, and still have money left over.
The thermostat costs £199 on its own, while E.On report that with installation thrown in, it would cost £249 overall.
Cut heating by 31%
To be fair, the E.ON Fixed 2 Year tado° is fixed for two years rather than one, giving customers a thicker buffer against the kind of price rise that has made headlines this year.
However, seeing as how tado° claim their thermostat cuts heating bills by up to 31%, customers who take the Go Online 1 Year and the thermostat separately could cut their average annual bill even further relative to the Fixed 2 Year tado°.
And even if the online tariff is fixed for only one year, it's unlikely to rise by the difference between it and the tado° deal.
So customers will continue saving in the future as well.
Other suppliers
And just for the sake of fairness, it's not only E.On who offer fixed tariffs that are cheaper than the Fixed 2 Year tado°.
The following one-year tariffs - mostly from independent suppliers - are all more affordable compared to the tado°, and once again customers can use the savings to buy and install the smart thermostat for themselves.
| Tariff | Average annual price |
| --- | --- |
| tonik Positively Green v5 | £858.75 |
| Breeze Energy Winter Saver | £863.58 |
| Avro Simple and Super | £864.75 |
| IRESA Flex5 12month Fixed Direct Debit | £888.98 |
| economy energy Direct Saver (Fixed) v1.0 | £892 |
Still, even if E.On's latest tariff isn't the cheapest available, it at least has the virtue of trying to help people use energy more efficiently.