EE are now selling the NETGEAR Nighthawk M1 4G mobile router, the first wireless broadband device capable of picking up the 4G+ speeds now being offered by the operator.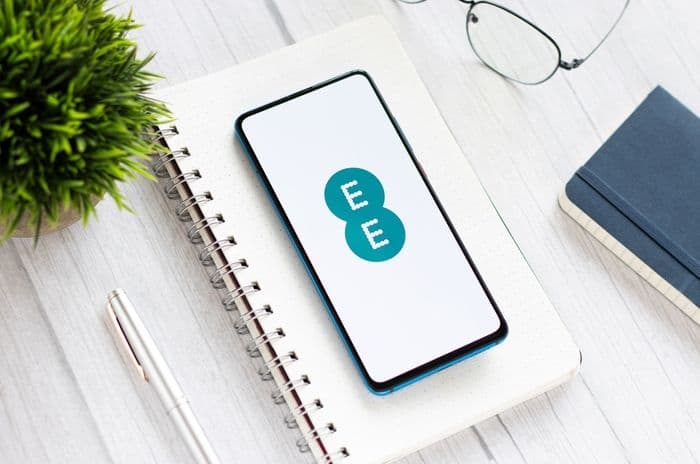 Credit: sdx15/Shutterstock.com
Using the latest Cat 16 LTE technology, the Nighthawk M1 is compatible with EE's recently launched 4G+ network, which in July recorded download speeds of 429Mb in Cardiff city centre.
It's now being sold via either one of two plans: a 30-day plan with 30GB of data at £30 a month and £149.99 upfront, or a 24-month plan at £29 a month and £29.99 upfront.
Yet when EE's 4G+ network is available only in Cardiff and London's Tech City (i.e. between Old Street and Shoreditch) at the moment, it's clear that the new router's full capabilities will be relevant to only a small portion of customers.
20 devices at once
The release of the Nighthawk M1 is the fruit of a collaboration between NETGEAR and EE, who have a deal with the router manufacturer to sell the new device exclusively.
What this deal grants the operator is what will no doubt be the first in a wave of Cat 16 routers, which like the new wave of Cat 16 phones (e.g. the iPhone 8) use spectrum more efficiently to attain noticeably greater download speeds.
That is, they reach markedly higher speeds so long as the network they're using is capable of 4x4 MIMO (multiple-input and multiple-output), a technology that involves transmitting four rather than only two signals at a time.
Well, it just so happens that EE's recently launched 4G+ network is capable of 4x4 MIMO signal processing, something which largely explains why they're exclusively releasing the Nighthawk.
Yet the Nighthawk isn't simply able to reach speeds in excess of 400Mb; it's also capable of connecting as many as 20 devices to a superfast wireless broadband connection.
And as EE point out in their press release, such connectivity will enable data-hungry households to download a TV programme on their television, stream a football match "via BT Sport" (or Sky Sports) on their tablet or phone, and post about the same game (or, say, about something they saw on BBC News 24), all without causing their speeds to sink.
Other features
Yet that's not all the Nighthawk M1 boasts, since it also doubles as a battery pack, allowing owners to charge their phones will out of the house.
Added to this, it can also function as a "media hub". What this means is that, by connecting directly to an external hard drive or SD card, it can then stream any media (e.g. shows and music) housed on these storage units to several connected devices at once.
And finally, it's controllable via app, which allows users to set parental controls, thereby saving them the trouble of having to set separate controls for each individual device they may have.
Given such features, and given the potential speeds on offer, EE were understandably quick to get excited about the Nighthawk.
Their director of devices, Sharon Meadows, said, "only on EE will customers be able to get the most out of the blisteringly fast speeds and advanced capabilities the NETGEAR Nighthawk M1 provides".
Comparisons
Yet as exciting as the Nighthawk may be, it won't exactly be an essential purchase for many customers, at least not at the moment.
That's because the 4G+ network needed to push it to its fastest speeds is currently only live in Cardiff city centre and London's Tech City.
EE do have plans to extend it to Birmingham, Manchester and Edinburgh in time for the new year, yet this will still leave out at least the 60 million people in the UK who don't live in any of these cities.
As such, customers looking for a mobile broadband router might want to consider something else, even if the Nighthawk would probably help them get the most out of whatever 4G network they have available.
For example, the following other 4G mobile broadband deals are available, with the Nighthawk one included at the top for the sake of comparison.
| Router | Data (per month | Contract | Monthly fee | Upfront cost |
| --- | --- | --- | --- | --- |
| EE NETGEAR Nighthawk M1 | 30GB | 24 months | £29 | £99.99 |
| 4GEE Wifi | 15GB | 24 months | £23 | £0 |
| Three Huawei HomeFi | 12 months | 40GB | £24 | £0 |
| O2 Huawei 4G Pocket Hotspot 2017 | 24 months | 25GB | £25 | £0 |
| Vodafone 4G mobile wifi | 24 months | 30GB | £25 | £0 |
In light of the above, it's clear that customers are paying a premium for the privilege of using the Nighthawk.
Still, if they want to connect 20 devices simultaneously it still might be worth a look, despite the possibility that it might just be another case of EE rolling out something flashy that will be used only by a minority of people.