Better in-flight internet coming soon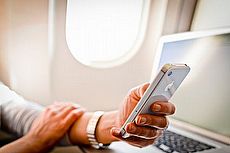 FOR years, holidaymakers have been used to the pilot telling them to switch off their gadgets for take off and landing. But that could be about to change.
The Federal Aviation Administration (FAA), the American airlines regulator, is lifting restrictions on using connected devices and the UK is widely expected to follow their lead.
The move is just the latest in a series of judgements that have made getting online in the air easier in recent years and we're not done yet.
Ofcom, the UK communications regulator, recently made it easier for firms to offer satellite broadband access onboard planes, a service that would vastly improve in-flight wi-fi.
More freedom on flights
Most people understand that the signals thrown out by electronic devices could cause havoc in an aeroplane and even bring it down. That's why few grumble at having to turn off their mobile while in the air.
However, forcing passengers to turn off their e-readers and portable games consoles until reaching 10,000 feet has proved to be a different matter.
Questions have long been raised about whether there really is any impact on airlines when Personal Electronic Devices (PEDs), as they're referred to by the airlines, are used at any time during a flight.
Now the FAA has given a recommendation of safety, meaning that passengers can use their gadgets and hook up to wi-fi for the entire flight without risk.
Mobiles will still be banned
If it was previously considered too dangerous to read a book on a Kindle, how is it suddenly safe?
Dave Carson, an engineer and co-chair of a committee looking into the safe use of PEDs on flights, explains that there are two types of emissions that can interfere with planes.
Intentional emissions are produced by devices such as mobile phones or devices with Wi-fi, as they intend to transmit radiation, but others, such as portable CD players and e-readers, don't.
Newer planes are now insulated against electromagnetic interference, making low-powered devices safe, but mobile phones are still considered to be potentially dangerous.
This is because, when searching for a network, the mobile emits higher energy waves and could cause more interference than a device connecting through Bluetooth or Wi-fi.
In short, when the ban on PEDs and connected devices on planes is lifted, passengers still won't be able to use their mobile phone with the network switched on.
BA has already relaxed rules
Although the FAA has only just given the go ahead for the use of PEDs at the beginning and end of flights, one UK airline has already relaxed the rules.
Since July 2013, passengers flying with British Airways have been able to use their connected devices once the plane has landed. That is, rather than waiting until the aircraft taxis at the gate.
The move is likely to have come after talk of the FAA relaxing rules, but before any changes were introduced, BA ran tests to prove to the Civil Aviation Authority (CAA), the FAA equivalent in the UK, that the use of PEDs was safe.
Onboard Wi-fi is already available
Wi-fi is already available on around 40% of domestic flights in the US and many international ones, but it cannot currently be used during take off and landing.
Some of the airlines that have installed Wi-fi include Russian carrier, Aeroflot, Air Canada, Emirates, Lufthansa and Japan Airlines.
However, the service is only available on certain aircraft and routes, so don't expect to hook up on every flight.
While having the ability to connect to in-flight Wi-fi is progress in the right direction, there are serious problems with the current service.
Users complain that the service is costly, usually around £15 per device per flight, and connections tend to be very slow and unreliable.
High-speed internet in the skies
That's why it's gratifying that Ofcom has gone a step further and is now proposing to license new satellite systems for vehicles that can deliver faster high speed Wi-fi to travellers.
Ofcom has set up a regulatory process on in-flight Wi-fi and has recommended the use of a new way to connect to the internet: Earth Stations on Mobile Platforms (ESOMPs).
These mobile platforms would significantly boost download speeds - increase them about 10 times - and improve connectivity for people on trains and boats too.
At the moment, the most commonly used method of in-flight Wi-fi is direct-to-ground connectivity. It relies on a network of 3G stations, but with limited bandwidth, it's a painfully slow service.
The problem is enhanced further when flying over large bodies of water, with no ground-based stations the Wi-fi gets cut off altogether.
However, the new ESOMPs also utilise satellites to connect to the plane, so that access to Wi-fi is not limited to flying above ground.
The satellite connection also provides users with download speeds of around 50Mb, much higher than the 3.1Mbps currently offered by direct-to-ground Wi-fi.
Once Ofcom's recommendations are implemented by the airlines, passengers would not only be able to hook up to in-flight Wi-fi for the entire flight but, thanks to a faster service, they could even spend their flight streaming music and videos.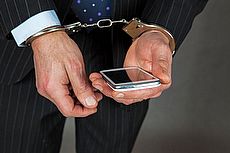 23 November 2017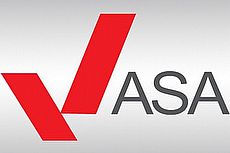 23 November 2017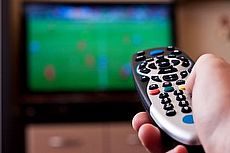 15 November 2017
Follow us or subscribe for FREE updates and special offers