Construction firm DeWalt launches smartphone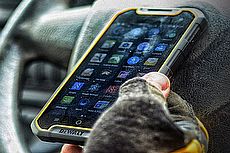 © DeWalt
POWERTOOL manufacturer DeWalt has entered the smartphone market with a handset supposedly designed to withstand the rigours of life on a building site.
The weatherproof device is strong enough to survive falls of up to two metres onto concrete and can operate in temperatures ranging from -20°C to 60°C.
Pegged for release in the summer and with a price tag of £379, the handset is the latest addition to the new breed of "tough" smartphones, which already include offerings from RugGear, CAT, and JCB.
While many of these come with somewhat unusual features such as two-way radios and barometers, are they really any more tough than normal smartphones?
DeWalt MD510
The DeWalt device is specifically designed for use in noisy, dusty, and messy work environments.
As such, it has IP68 certification, which means it can be immersed in two metres of water for up to 30 minutes. and is completely dustproof.
This sounds impressive - but we should remember that the Samsung Galaxy S7 and Samsung Galaxy S7 Edge also have this certification.
DeWalt's other boast is that the phone can be used while wearing gloves, thanks in part to the use of Gorilla Glass on the screen.
Handset reviews on Choose
But again, this isn't anything special - plenty of mobile phones, tablets and even laptops use Gorilla Glass now, and the Samsung S7 and the LG G5 both have Gorilla Glass 4 - the next generation on from that used on the DeWalt.
Because it's bigger than standard smartphones, it does have a little more to shout about in the battery department - but not that much.
With a capacity of 3,950mAh, it should last longer than the S7, which has a 3,600mAh battery.
DeWalt say that it's not just the battery that's important, but how it's charged. After all, few batteries can survive a working day with screen brightness and speaker volume maxed out.
But while the MD510 has built-in QI wireless charging, it must be pointed out though that an increasing number of normal smartphones also have this feature.
There must be something
By this point we might well start to wonder whether the MD510 handset does anything truly notable other than look mean and feature the black and yellow DeWalt branding.
To give it some credit, the fact that it's operational between -20°C and 60°C is a significant improvement on the standard smartphone.
For example, both Apple and Samsung say their phones should only be used at temperatures between 0°C and 35°C.
Another useful feature is the dual SIM card slot, which enables the SIM from a non-work phone to be used while on-site.
While dual-SIM phones are popular outside of the UK, they are rarely available within this country, making the DeWalt handset - and other "tough" phones - a good option.
The body of the handset is stronger too, made out of toughened plastic that can be dropped from up to head height onto concrete without fear of damage.
Considering that a mere fingerprint makes an unsightly mark that's strangely difficult to polish off on the all metal uni-bodies of normal smartphones, the DeWalt construction makes sense - even if it does mean the phone weighs in at a relatively hefty 245g.
Too little, too late?
Taken together it seems that while the ruggedness of the DeWalt MD510 would have been welcomed a few years ago, this isn't necessarily the case anymore.
Smartphone screens are now tougher than ever and many companies have been successfully working at improving battery life.
As design features from current flagship phones become cheaper, it's likely that more phones will become waterproof and dustproof in the near future too.
And even though they may detract from the design of the smartphone they're wrapped around, let's not forget the extra protection and chance to personalise our handsets that come with investing in a cover of some sort.
Where "tough" phones like the DeWalt do standout is in the body design, though this isn't particularly innovative - they just look like the bouncy handsets that were commonplace in the days before smartphones (remember the Nokia 5210 with its rubberised two-part shell?).
For those who do work in extreme temperatures, the DeWalt handset is a must - though in the UK such temperature extremes are relatively rare.
These same issues exist with other phones in the "tough" handset sector. For example, the CAT S40's "lasting battery" is the same capacity (3,000mAh) as that found on last year's LG G4 and the Samsung Galaxy S6.
While some of the handsets do have features that aren't found on normal smartphones, they aren't really persuasive enough.
For example, wouldn't someone who actually needed a thermal imaging camera for work buy a dedicated instrument, rather than opting for the one bundled with the CAT S60?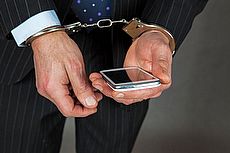 23 November 2017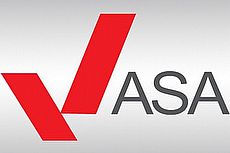 23 November 2017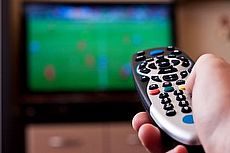 15 November 2017
Follow us or subscribe for FREE updates and special offers