Winners of the Choose ISP Awards revealed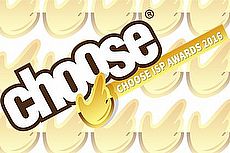 Choose
IT IS with great pleasure that we can announce the winners of the first Choose ISP Awards.
We decided to start out small, with four awards covering the categories of inclusion and accessibility, innovation, customer favourites and best overall.
Choose founder Lyndsey Burton says:
"We had a difficult time judging these awards. There's plenty of competition among broadband providers to offer more choice, faster connections and good deals. The winner of our Best Innovation category cleverly combined all three of those factors - and as the winners of our Customer Favourite and Best Overall categories show, customer service can be the difference between being seen as a good ISP and a great ISP."
"At Choose we believe that digital inclusion and accessibility are key to a better quality of life - from being able to easily access help and information, to finding better value deals through sites like ours! So we're really pleased to see providers working with social organisations to tackle some of the biggest barriers to inclusion and accessibility."
So who's won what?
Inclusion and accessibility: Hyperoptic
We were pleased to find ourselves in the difficult situation of having two contenders for this award.
After a lot of serious debate, we decided it should go to Hyperoptic - an ISP best known for providing ultrafast connections of up to 1GB to apartment blocks in more well to do locations - for their partnership with the Hyde Group housing association.
As we reported in February, Hyperoptic are connecting six of the housing association's south London buildings to their pure fibre network - and offering free basic broadband of up to 2Mb to every social housing tenant.
If 2Mb seems rather slow, every resident - whether a social tenant or not - will have the option to sign up for one of Hyperoptic's standard broadband packages (20Mb, 100Mb and 1Gb); social tenants can apply for the ultrafast ISP's no-contract deals without having to submit to a credit check.
The pilot scheme is due to go live in the coming months, and unsurprisingly there appears to be a high level of demand already: Hyperoptic say the number of residents registering interest is between two to four times higher than the average rate in other buildings they've connected.
Obviously the Hyde Group deserve some of the credit here, as they wanted a provider that could offer high quality futureproof connections who was willing to tailor their products to suit a variety of needs and budgets.
For matching those criteria, and being farsighted enough to sign up to Hyde's vision, we think Hyperoptic are worthy winners.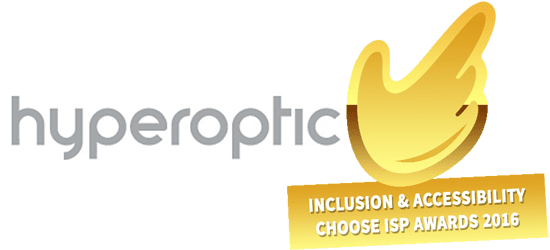 Highly commended

We said above we had two candidates to choose from for this category: our runner up is Happus, who scored highly with us for their wide approach to the issue.
As well as offering low cost broadband via TalkTalk, they also provide the equipment needed to get online - ranging from reasonably priced Android smartphones to laptop and desktop computers - and plenty of support for those who are new to computers and the internet.
We like that their site is simple to navigate, and that the help they offer ranges from clear and understandable guides included with their equipment, to support over the phone (and via email and Twitter for the more digitally minded), to links to online learning and security resources.
Best Innovation: Now TV Combo
The award for best innovation goes to Now TV, for their new Now TV Combos - offering triple play bundles on a flexible no-contract basis.
The TV part of Now TV has been around for a few years now, but in July this year they added short term phone and broadband to their service, with a minimum contract of just one month.
As well as being the first true no-contract triple play provider, they're one of just two ISPs we know of that offer fibre broadband on a month by month basis.
What's more, the broadband part of Now TV's Combos is cheaper than the unlimited connections - whether standard or fibre - available from any other no-contract ISP. That's no doubt thanks to the economies of scale that come from Now TV being an offshoot of Sky.
We do, however, feel obliged to point out that while Now TV Combo customers get the newest version of the Now TV streaming media box, their broadband comes through a rebranded version of the old Sky Hub - and short as their contracts may be, customers must use that router as long as they stay with Now TV.
That aside, Now TV win for not only being the first to provide flexible triple play, but setting the bar quite high for any that try to follow.
Customer Favourite: Virgin Media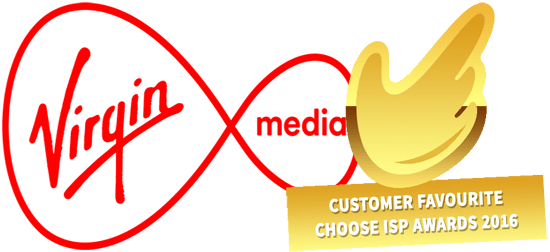 Virgin Media scoop the title of Customer Favourite, largely because of the speed of the connections they offer.
There's no other widely available ISP that can offer anything close to their up to 200Mb connections - and as more of us use our landlines less and less, they also win points for giving people the choice of getting broadband with or without a phone line.
While these awards are strictly for the ISP part of their business, it would be foolish not to mention that just over 65% of Virgin's customers are triple play subscribers, or that another 17% also take one of the provider's mobile phone deals on top of their broadband, TV, and home phone.
That's testament to both the fact that Virgin's bundles offer serious value, and to their having a lot of happy customers. It's a constant battle between Virgin Media and Sky as to which of them can get the highest satisfaction figures in Ofcom's annual survey, and which will prompt the fewest complaints to the regulator.
The most common complaint we hear about Virgin Media is that people can't get it. Despite being the most widely available of the very superfast broadband providers, they're only accessible to around 50% of UK premises.
That said, we're pleased to see Project Lightning expanding its scope to include smaller communities as well as plugging the gaps in otherwise connected areas.
Best overall: Sky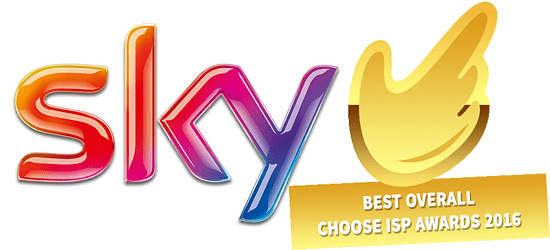 But as far as the Choose ISP Awards 2016 are concerned, the best ISP overall is Sky.
We came to that conclusion after taking into account various factors, including availability, product range, prices, and customer service.
In Ofcom's last customer service satisfaction survey, they scored a highly respectable 80% - 10% higher than their closest rivals, Virgin Media.
As we mentioned above, these two seem to be in a continual fight with each other to see who can do best when it comes to customer service - and Sky currently have the double as far as Ofcom are concerned: higher satisfaction ratings and fewer complaints.
It's quite possible that Sky do so well on both these fronts because of their willingness to offer goodwill gestures of some sort when things do go wrong, which also impresses us.
While we're sad to see the demise of their old 2GB Broadband Lite deal (free for those with both Sky TV and Sky Talk), we're pleased to see that its replacement has a more realistic "light use" cap of 12GB per month, and is reasonably priced at £5 a month.
Finally, we come onto the matter of price. Sky may sometimes appear expensive, but they also know how to offer a good deal or discount.
Combined with their reputation for customer service, we think that makes them one of the best value providers out there, hence awarding them the title of Best Overall ISP.
Got a different opinion? Let us know in a comment below.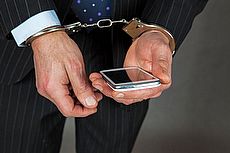 23 November 2017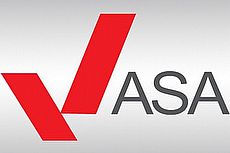 23 November 2017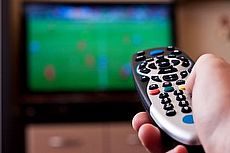 15 November 2017
Follow us or subscribe for FREE updates and special offers