This week's Budget has allocated funding to 13 areas across the UK as part of the Government's £190 million Local Full-Fibre Network (LFFN) Challenge Fund.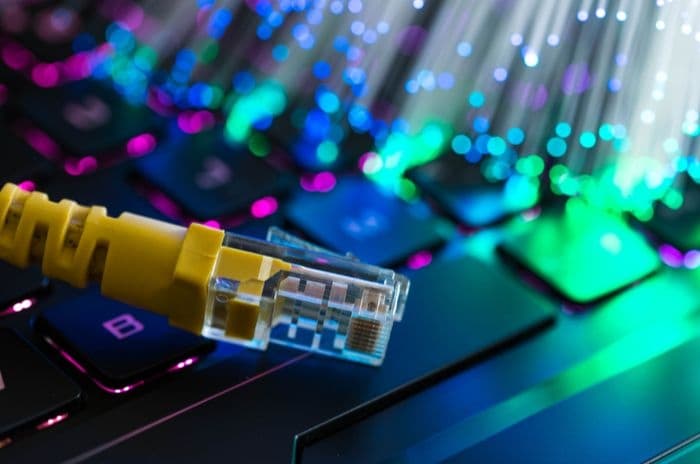 Credit: Benedek Alpar/Shutterstock.com
The Challenge Fund was announced by the Chancellor last year as part of a £1 billion funding package to stimulate the roll-out of full-fibre networks.
Full-fibre takes high-speed fibre cables direct to the front doors of households, rather than having the fibre cable end at roadside cabinets and using old copper cabling to complete the connection to premises.
It would therefore be a massive improvement for the vast majority of UK households and businesses. But currently only 3% of UK premises have access to this type of fibre-to-the-premises (FTTP) connection.
UK public bodies have been bidding for a portion of the £190 million fund since last November to hook up public buildings and businesses, as well as the surrounding areas, to these superfast gigabit-capable connections.
Matt Hancock, Minister for Digital, said of the initiative: "World class connectivity is increasingly essential to people at work and at home...Full-fibre is fundamental for fashioning a Britain fit for the future."
Who will benefit?
As it was public bodies and businesses that applied to the Challenge Fund, these local bodies will be the primary beneficiaries. However, the Government is hoping that surrounding households and businesses will also benefit when a successful bid is made.
In a statement the Government said it wants to "leverage local and commercial investment in full-fibre" to "stimulate the market" - which essentially means that it wants surrounding areas to be able to piggy-back off the full-fibre connections developed through this bidding process.
So-called "fibre spines" would be created along major routes and public building networks to make "full-fibre connections more available to surrounding homes and businesses."
For example, one of the successful projects in this bidding round will use hospitals, GPs and medical centres as full-fibre hubs from which other local premises, including households, can be connected.
The 13 areas that are being allocated funding are: Armagh City, Banbridge and Craigavon (£2.4 million), Belfast (£11.5 million), Blackpool (£3 million), Cambridgeshire (£4 million), Cardiff (£6 million), Coventry, Solihull and Warwick (£5.7 million), Highlands (£4.5 million), London (£8.5 million), Manchester (£23.8 million), Mid Sussex (£2.2 million), North Yorkshire (NYNet) (£15.1 million), Portsmouth (£3.9 million) and Wolverhampton (£4.9 million).
The figures noted here are "up to" amounts because prior to finalisation and full confirmation of funding "all successful bids will be subject to a due diligence," meaning these amounts could change in the future.
Planning for the future
The Government is currently investing billions in productivity initiatives as part of the £31 billion National Productivity Investment Fund, and of the £31 billion approximately £740 million has been allocated specifically for improving the UK's digital infrastructure.
It hopes that broadband providers will be encouraged to step up to the plate and prioritise FTTP connections for the future for all premises.
Some broadband companies are taking note of the Government's push for full-fibre and do offer this type of package.
However, these tend to be lesser-known providers who at this point in time are severely restricted by the lack of FTTP infrastructure available to provide households with full-fibre.
But Government encouragement has helped to incentivise network companies to invest more in FTTP connections, with Openreach planning to connect 10 million premises to full-fibre by the mid-2020s and Virgin Media expanding FTTP through its Project Lightning initiative.
The UK Internet Service Providers Association (ISPA) has welcomed the Government's focus on improving the UK's digital future.
ISPA Chairman Andrew Glover said: "Long term investment in the UK's telecoms networks, including through the LFFN Challenge Fund, remains a key priority in delivering reliable and leading edge communication services. In addition to targeted support, Government must also continue to reform and remove barriers to broadband rollout to ensure the UK remains well connected and able to compete in a global digital economy.".