Deaf people can now make mobile phone calls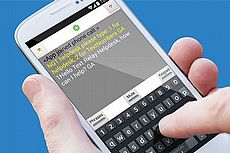 BT have launched NGT, a revamped version of their text relay service which allows people with speech or hearing impairments to hold real time phone conversations.
Among the improvements is the capacity to use the text relay on smart mobile phones, which marks a step forward in accessibility.
Next Generation Text (NGT) uses relay assistants as intermediaries to convert speech to text or text to speech. This allows for a number of different ways to communicate depending on the needs of the individual:
Those who can hear but not speak can type their replies to the relay assistant who will pass them on out loud.
Those who can use their voice but not hear can read the other person's half of the conversation and reply directly to them with their voice.
And, for those who are unable to hear or speak, it is possible to read and type the whole conversation via text.
The service comes after the communications authority Ofcom decided in October 2012 that the existing text relay service had to be improved.
According to Ofcom, there had to be enhancement of the service to make phone calls faster and more easily accessible for people with speech and hearing difficulties.
BT has since gone about making such improvements to its existing service and NGT is the result.
Improvements
The big advance from a technology point of view is deaf people being able to use smart phones and tablets on the move while making phone calls using text relay. That means if you're out and about, you can do things like phone for a taxi or contact a friend, or business associate.
Charlie Swinbourne, Limping Chicken
The new service includes the simultaneous combination of text over the internet and speech via phone line, which means shorter pauses between each users' part of the conversation.
The flow of the conversation is also improved by the addition of being able to interject. Previously, typing or saying 'go ahead' was required after each part of the exchange.
The next generation of text relay is also more affordable and functional. To use the previous service required a textphone - these were expensive at £300, not easily portable and required connection to a phone socket.
Whilst it is still possible to use these devices, the new generation text service only requires a smart phone or smart device that is capable of connecting to the internet and supporting a voice call at the same time. The free app will make it possible to hold text relay phone calls whilst on the go.
Also, using text relay no longer requires having a different number with a 18002 prefix. Text users will be able to link existing numbers to TextNumbers which have the same number of digits as standard telephone numbers and are charged at the same rates.
How will it help people?
Action on Hearing Loss is fully supportive of the launch of the service and believe it will bring huge benefits for people with hearing loss.
Spokesperson, Action on Hearing Loss
The real question is whether or not these new functions will help to improve inclusivity toward people with speech and hearing impairments.
Charlie Swinbourne, Editor of The Limping Chicken, was particularly impressed that the service no longer required the use of a longer number. He told us that being able to give out standard length phone numbers instead of having to use a prefix is a simple but big thing.
According to Swinbourne, having numbers with prefixes can lead to all kinds of problems, such as people assuming a number would charge a premium rate and not phoning the deaf person.
Another of the key developments of the new service is that it is now possible to make relay calls on the move.
Action on Hearing Loss told us that not being restricted to making relay calls on landlines is something that will definitely bring inclusivity toward those who are deaf.
It said that, in general, it was fully supportive of the launch of the service and believes it will bring huge benefits for people with hearing loss.
BT and delays
Whilst there has been general support and praise for the updated service, some have criticised its punctuality.
Originally, in October 2012, Ofcom gave UK landline and mobile providers until the 18 April 2014 to provide their customers with a text relay service that complied with certain performance targets. The proposed NGT model did comply with these targets, but BT were not able to release it until the 6th of this month.
Just days before it was originally intended to be released, BT said that it would have to withhold the release of NGT due to technical difficulties regarding the connection of emergency calls.
Charlie Swinbourne raised his frustration over the lateness of the service, saying that it really could have come along sooner. The service was delayed and in the meantime, deaf people have been using alternative services. It feels like the telecoms industry is making slow progress with giving deaf people access to communications compared to the rate of technological change overall.
Ofcom is investigating the reasons for its delay and will publish its findings later this year.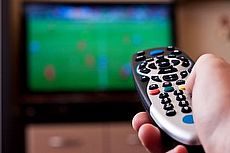 15 November 2017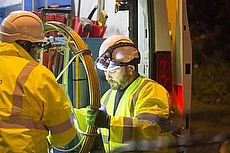 10 November 2017
9 November 2017
Follow us or subscribe for FREE updates and special offers