BRITISH GAS have been told to pay a fine of £11.1 million in the form of help for vulnerable customers, for failing to meet energy efficiency obligations on time.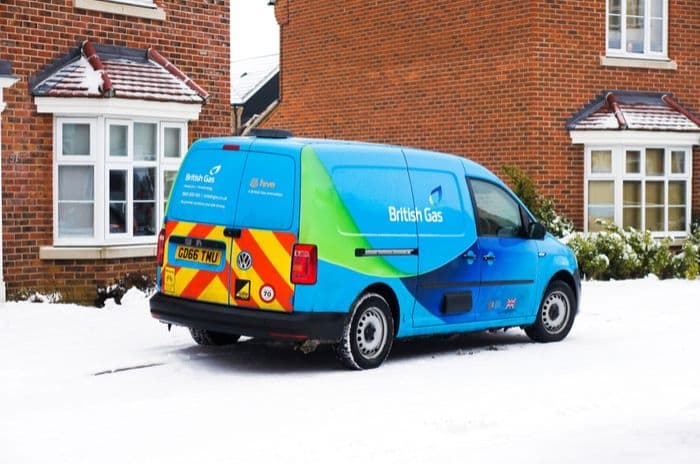 Credit: Tom Gowanlock/Shutterstock.com
The majority of the fine, more than £10.5 million, relates to the energy company's failure to meet their Community Energy Saving Programme (CESP) targets by December 2012.
They incurred a further £500,000 in fines for not meeting their December 2012 Carbon Emissions Reduction Target (CERT) in domestic properties.
How the money will be used is as yet undecided, but one of the options under consideration is donating the money to the British Gas Energy Trust.
What targets?
The CESP and CERT were replaced at the start of 2013 by the Energy Company Obligation targets (ECO).
CESP required energy generators as well as providers to deliver energy efficiency measures to homes in low-income areas, with each company being given a set target to reach by the end of 2012.
In England, areas that qualified ranked in the bottom 10% when taking into account multiple measures of deprivation; in Wales and Scotland, areas in the bottom 15% qualified for CESP measures.
British Gas missed its target by more than a third, providing energy saving measures to only 62.4% of the properties it was supposed to reach.
As a result, some 6,750 households in low-income areas missed out on insulation and other measure that would have helped keep them warm and lower their energy bills during winter 2012/13.
CERT applied only to energy suppliers. It demanded they work to reduce carbon emissions from domestic properties.
This was again mostly to be achieved through energy efficiency measures, but could also be done by providing meters showing real-time energy consumption, and helping convert household heating systems from oil to gas and so on.
At least 40% of the savings achieved had to be in households including someone over 70 or on certain benefits.
Off target
British Gas weren't the only ones to miss their targets - and they were by no means the worst.
In May 2013, Ofgem launched investigations into six companies that failed to deliver their obligations to time.
The generator Drax managed only 30% of its CESP obligation, earning itself a record £28 million fine earlier this week - and independent generator InterGen met just 6.4% of its CESP obligation by the deadline.
Decisions regarding SSE, Scottish Power, and specialist energy company GDF/Suez, are expected over the next few weeks.
British Gas did eventually meet its CESP and CERT obligations, actually over-delivering on its targets and benefiting another 20,000 homes. It met its CERT target before the end of February 2013, but reaching the CESP target took until August 2013.
While the winter of 2012/13 wasn't as wet as 2013/14, or as freakishly cold as the winters preceding it, it was still colder than the average British winter.
The poor weather was cited by British Gas as one of the reasons for the delays.
Ofgem says British Gas didn't do enough to respond to changes in the market or effectively manage delivery when problems started to crop up.
These include soaring costs for cavity and loft insulation as the December deadline approached.
Must try harder
As mentioned, the ECO scheme replaced CESP and Cert. The assistance it offers is outlined here.
Originally ECO was planned to run until April 2015, but it's been extended to the end of March 2017, while funding has been cut.
At the end of November 2014, progress towards ECO's obligations and targets wasn't going that well.
There are three parts to the scheme:
Carbon Emissions Reduction Obligation
"Hard to heat" homes come under this area, with the focus on solid wall and hard-to-treat cavity insulation, and measures that can't be fully funded through the Green Deal.
The target for CERO has been revised down since the scheme began, so while the obligations met so far amount to 45% of initial plans, under the new target energy providers are 64% of the way to meeting their requirements.
Carbon Saving Community Obligation
This is something like CESP: Homes in low-income areas must be provided with insulation and / or connection to domestic district heating systems.
In addition to the basic obligation, 15% of each supplier's efforts must focus on low-income and vulnerable households in rural areas.
So far the suppliers have met about half of their obligations - but the rural CSCO target is about 95% off being met.
Home Heating Cost Reduction Obligation
This is the one area in which suppliers have already met their obligations - and continue to exceed them.
Also known as the Affordable Warmth Obligation, it provides heating and insulation measures to private tenants in low-income and vulnerable households - for example by fixing or upgrading boilers.