EARLIER this year, BlackBerry CEO, Thornston Heins stated that the tablet market would be dead within five years. A bold claim, but could it be true?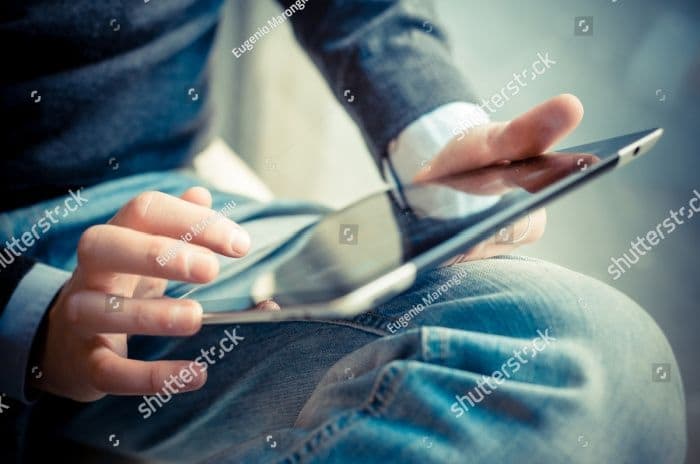 Credit: Eugenio Marongiu/Shutterstock.com
Are tablets in fact "not a good business model" as Heins stated?
Speaking to a Bloomberg reporter at the Milken Institute Conference in April this year, Heins stated that he thought there would be no reason to have a tablet in five years' time.
"In five years I don't think there'll be a reason to have a tablet anymore. Maybe a big screen in your workplace, but not a tablet as such. Tablets themselves are not a good business model."
Granted, Heins was talking about the shape of the market in 2018, but four months on, are his claims any closer to fruition?
Holding a grudge?
It's worth bearing in mind that BlackBerry launched a tablet in 2011 (who knew?) - the Blackberry PlayBook.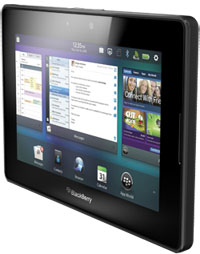 The PlayBook shipped less than 150,000 units in Q3 of 2012 and as such paid out $485 million to write down unsold inventory.
It largely flopped because Blackberry made the school boy error of forgetting to add email to the device.
While Research In Motion (as it was formerly known) was trying to keep it's head above water, Apple and Samsung were instead powering ahead, shipping millions of iPads and Galaxy Tabs all over the world.
Since then, tablets have continued to deliver huge turnover and profits to those at the top end of the market.
At the beginning of the year, Heins mentioned that a follow up PlayBook would only be considered if it was profitable. Although Heins' latest comments about the future of tablets seems to confirm the company is unlikely to be launching a new tablet anytime soon.
Buying statistics
Tablet sales have been on the rise for a long time, with sales in the first quarter of the year hitting a record high of 40.6 million units.
These huge numbers caused experts to dispute Heins' two cents without a second thought.
Gartner predicted that 3 billion units will have been sold by 2017, while IDC projected a growth rate of almost 175% between 2012 and 2017.
However, recently published statistics from the second quarter are more telling - as the tablet market has seen its first decline.
The number of tablets shipped worldwide fell by 9.7% to 45.1 million from Q1, but the number is still up 59% compared to the previous year.
Apple has been hit the hardest, losing around 5 million units, but Samsung also dropped from 8.6 to 8.1 million.
Tablet vs. smartphone
Both tablets and smartphones tend to pack similar technology and work on the same platforms. So, with the only real difference between them now being screen size, why would anyone need both?
That's what Heins believes - that the smartphone will prevail over the tablet, and any other device for that matter. Our pocket-sized computers will soon provide access to everything, but users might have alternative displays for different applications.
The timing of Heins' comment with the launch of the Blackberry Z10 and Q10 is also not so surprising.
However, according to the IDC Program Vice President for Clients and Display, It's important for users to have a "single continuum of connected devices", with each one chosen "in order to fit their unique needs".
The main reason for wanting different devices then is usability.
For example, it's possible to pick up an Amazon Kindle to start reading a book whilst out in the garden, finish the chapter on a smartphone on the bus, and then read a bit more back at home on a tablet.
2018: will tablets still exist?
So, we're in the second quarter of 2013, and the tablet market has stalled, with Apple losing 10 million units.
However, with growth still up by about 60% on last year, considering it a decline is perhaps a little too quick a call.
It's certainly difficult to consider that growth rate as suggesting the market will be dead by 2018.
Five years is a very long time however, particularly in the world of technology.
Back in 2008 for example, we were just hearing rumours of a 2nd generation iPhone, Google Android had only just come onto the market, smart TVs were a pipe dream and 'tablet' referred to an oversized notebook convertible.
So, while Heins' comments about the death of the tablet may seem controversial, only time will tell if he's correct.