Big Fun promised by Virgin Media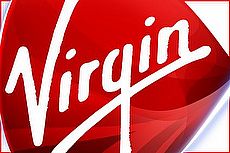 VIRGIN Media have launched a new Big Bundle, in the form of the Big Fun deal - and retired one of their existing packages, the Big Daddy.
The Big Fun bundle comes with more than 170 channels, 100Mb broadband and inclusive weekend calls, and it'll usually cost £40 a month, plus line rental.
It bridges what felt like an odd gap between two of the other deals, the Big Bang and the Big Kahuna.
How much fun is Big Fun?
Virgin refer to their TV and phone packages by size, ranging from M to XL - we've a full rundown of what's included in each in our full review of their TV service here.
It's a simple way to see what differs from bundle to bundle - as long as we know what's included in each "size".
Big Fun comes with the TV L pack and inclusive weekend calls, which in Virgin's terms, is the "medium" of call bundles (we assume "small" would be no inclusive calls at all).
| | Bundle | TV | Broadband | Phone | Price | Total (inc. line rental) | |
| --- | --- | --- | --- | --- | --- | --- | --- |
| | Big Fun | L (170+ channels) | 100Mb | M (weekend calls) | £24.99 for 9 mths, then £40 | £42.98 for 9 mths, then £47.99 | |
It's the inclusion of the TV L pack that marks out the Big Fun bundle. It fits firmly between the Big Bang, with its M+ (130 channels) TV pack, and the Big Kahuna, which comes with TV XL:
Bundle
TV
Broadband
Phone
Price
Total (inc. line rental)
Big Easy
M (60+ channels)
50Mb
M
£14
for 12 mths,
then £29
£33
for 12 mths,
then £48
Big Bang
M+ (130+ channels)
100Mb
M
£27
for 12 mths,
then £36
£46
for 12 mths,
then £55
Big Kahuna
XL (230+ channels)
200Mb
M
£37
for 12 mths,
then £51
£56
for 12 mths,
then £70
Anyone who wanted more channels than the Big Bang offered, but didn't want the TX XL pack, or who didn't want or couldn't get Virgin's fastest broadband, had to build their own package - or attempt to customise an existing bundle, which isn't as easy as it sounds.
There's another reason for adding a bundle containing the TV L package to their line-up. TV L is the biggest pack customers can subscribe to that doesn't come with BT Sport included.
They can always add the channel pack as a bolt-on, for £18 a month - and remove it if they don't watch it, or the price rises. People with TV XL don't have that option.
When BT Sport Europe was added to the line-up, Virgin said they'd have to raise prices for everyone taking the BT Sport pack by £3 a month to cover the cost of the new channel.
Given that many TV XL subscribers take that pack for the other 220 or so channels - not for BT Sport - Virgin came in for some criticism from customers angry that they were being made to pay more for channels they didn't watch.
The Big Fun bundle does at least give those of us who don't want to pay for BT Sports a little more choice, while keeping the added value that comes with a pre-made bundle.
Where's the Daddy?
For those who want as much TV and broadband as they can get, the introduction of the Big Fun deal marks an end to sales of Virgin's previous largest bundle, the Big Daddy.
This is what was on offer before it disappeared to new customers:
| | Bundle | TV | Broadband | Phone | Price | Total (inc. line rental) |
| --- | --- | --- | --- | --- | --- | --- |
| | Big Daddy | XXL (260+ channels) | 200Mb | M | £52.25 for 9 mths, then £104.50 | £70.24 for 9 mths, then £122.49 |
The Big Daddy took the TV XL pack and added Sky Movies and Sky Sports - in HD - as standard. That meant it offered 64 HD channels - almost matching the number Sky offer to their Complete Collection customers.
But the Big Daddy has gradually been disappearing from the Virgin Media website, to be replaced by variations on the Big Kahuna.
Big Kahuna Movies customers get all 11 Sky Movies channels, plus access to the on demand Sky Movies channel; Big Kahuna Sports customers get the Sky Sports pack added to their subscription.
Both options cost a little less than adding the channels separately; customers who want both premium packs can get them in a bundle for £36.75 a month - saving £12.50.
None of these come with the HD versions of the channels enabled - that still means adding the £7 a month HD pack. But they do offer a degree of flexibility that was missing from the Big Daddy, without losing out on the discounts available by bundling.
Sluggish start for Vivid 200Mb
Given Virgin Media's assertion that more than half of their new customers are signing up for broadband of more than 100Mb, it might seem odd that the Big Fun bundle includes their up to 100Mb fibre.
But previous speed tests have shown that customers with Virgin's slower connections - their up to 50Mb and up to 100Mb fibre deals - routinely get very close to, and sometimes better than, those advertised speeds.
The same couldn't be said for Virgin's old top tier 152Mb broadband, and it looks like it could be proving difficult for people with the new up to 200Mb fibre service.
We're still awaiting the latest Ofcom speed test figures, which will reflect the kind of average download speeds people were getting from their ISPs UK earlier this year - but in the meantime, Virgin have been posting their own reports on the new service.
Using data from SamKnows - who help Ofcom compile their twice-yearly broadband speed reports - they've found that customers with up to 200Mb connections are getting the following speeds:
| | Average over 24 hours | Peak (8-10pm weekdays) |
| --- | --- | --- |
| Up to 200Mb | 170.05Mb | 130.85Mb |
SOURCE: SamKnows, October 2015
In Ofcom's February 2015 report, they said 152Mb customers were getting between 115.0Mb and 124.5Mb at peak time, so the speeds haven't increased all that much with the introduction of the 200Mb service.
It's early days, but the average speeds achievable on the 152Mb service were shown over successive Ofcom tests to be dropping - possibly because of its growing popularity.
As more users in an area sign up, so more people have to share the same total amount of available bandwidth - known as the contention ratio. Higher contention ratios mean less bandwidth - and lower speeds - for each user.
The upgrade has seen the speed of off-peak connections improve significantly - but that's not when most of us are online.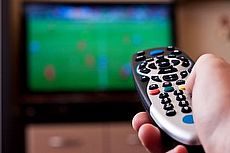 15 November 2017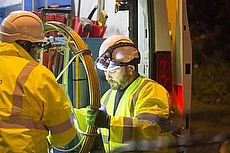 10 November 2017
9 November 2017
Follow us or subscribe for FREE updates and special offers