BBC claims customers not getting advertised broadband speeds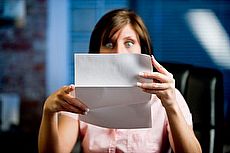 THE BBC are to broadcast an episode of Watchdog that claims 90% of customers fail to receive broadband speeds advertised by their internet service providers (ISPs).
Airing on Wednesday night at 8pm, the show reveals the results of several surveys and tests taken with various households.
One of these tests found that two thirds of households aren't receiving the top speed advertised by their ISP, while another found that only one household out of ten reported improved connection speeds after complaining to their provider.
However, while these results are discouraging, it's important to note that the surveys were conducted on relatively small samples. More importantly, there have been increasing signs as of late that the Advertising Standards Agency (ASA) may indeed act on misleading "up to" ads.
Customer satisfaction
Yet for the time being, Watchdog's investigations nonetheless point to a genuine problem.
Aside from showing how two in three homes aren't enjoying the speeds they thought they were buying, the show also discusses a nationwide poll of broadband customers.
Consumers should be getting the broadband speeds they are paying for and I want to make the nation aware of these 'up to' speed claims
Stephanie McGovern, BBC's Watchdog
It reveals that a third of these customers have complained to their ISPs regarding connection speeds, suggesting that the broadband industry is perhaps one of the most complained-about industries globally.
To put this 33% in perspective, in the 2012 Genysys Global Survey of customer satisfaction, it was revealed that the bottom three industries in the world in terms of customer satisfaction were "Retail and Wholesale," "Social Media" and "Entertainment & Arts".
Respectively, these three sectors had customer approval ratings of 82%, 78% and 77%.
These scores are revealing insofar as even the worst is still higher than the approximate 67% who told the BBC they've never complained to their ISP regarding broadband speeds.
Of course, this comparison is hardly scientific, yet it still offers some indication of the scale of customer dissatisfaction regarding internet speeds.
No change
Another indication of this dissatisfaction offered by the Watchdog episode is its revelation that, even for the third of people who have complained about their speeds, very few of them see any change in their broadband's performance after speaking with their ISPs.
This should be a big concern for the broadband industry, since it hints that this industry may simply be incapable of meeting customer expectations when it comes to speeds.
And this leads us to what appears to be the main implication of the episode: that current advertising regulation should be changed so as to prevent ISPs from raising the hopes of their customers to a level that can't be reached.
At the moment, a provider is perfectly able to advertise "up to" speeds that only 10% of their customers can attain, a fact which Watchdog alludes to when they say 90% of customers aren't receiving advertised speeds.
Such an allowance has already caught the ire of the Local Government Association this year, and it's also commented on by Watchdog's presenter, Steph McGovern.
She says, "Consumers should be getting the broadband speeds they are paying for and I want to make the nation aware of these 'up to' speed claims."
Possible change
But even though customers can be made aware of how "up to" speeds aren't as achievable as ISPs would like them to think, it's another matter as to whether ASA are going to do anything about it.
For a long while, they've been unable to do anything about this, yet there have been increasing signs that they're about to act.
For instance, they recently changed the rules so that ISPs now have to advertise their monthly broadband rate and their monthly line-rental as a combined price. They can no longer hide the fee for the line rental in the small print.
This ruling came off the back of research that found most customers fail to identify the correct monthly charge for broadband on the basis of ads. While this has little direct bearing on the advertising of speeds, it's encouraging to note that the ASA have recently announced similar research into such advertising.
This opens hope that, if they find people are similarly misled regarding speeds as they were regarding price, they may very well change the rules so that ISPs have to change how they advertise their speeds.
And since Watchdog itself finds that people do indeed appear misled when it comes to broadband speeds, there's a real possibility that it just might happen.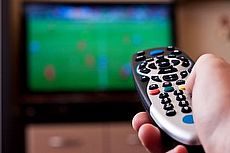 15 November 2017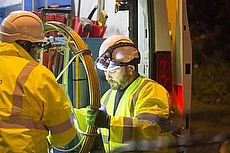 10 November 2017
9 November 2017
Follow us or subscribe for FREE updates and special offers