BARCLAYS are offering graduates free accommodation for job interviews, as new research from the bank reveals that the average UK graduate spends £506.55 on attending interviews before securing a job.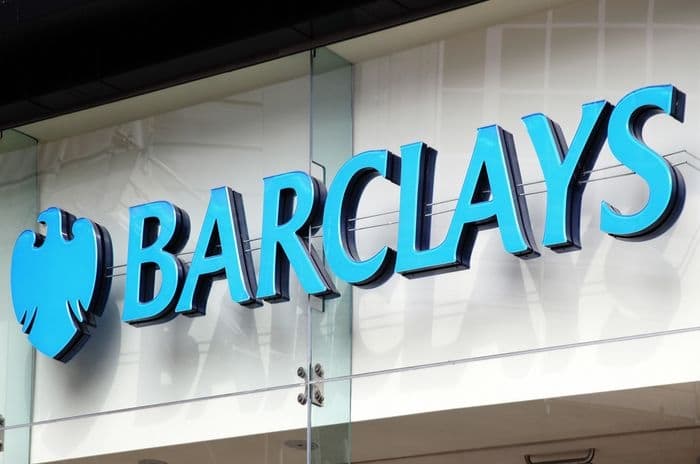 Credit: Tony Baggett/Shutterstock.com
Running for one month from October 30th, the promotion will see the bank providing three apartments to graduates, who will have to apply via Eventbrite to stay in one of them for two nights free of charge.
This helpful offer from Barclays comes at a time when Bacs have just published the latest figures for the Current Account Switching Service (CASS), revealing that the service has just seen its lowest ever number for switches in one month.
On their own, these two stories might seem somewhat insignificant and unrelated, yet the low switching rates suggest that, if Barclays secure younger customers now, it's as likely as ever that they'll remain their customers for some time to come.
Research
As is usually the case with such promotions, Barclays have conducted a little research to justify just why they're providing free accommodation to a select band of graduate job hunters.
In a survey of 2,000 recently graduated types, they found that graduates have to attend 3.3 interviews on average before receiving a job offer.
Not only that, but the survey also revealed the following average expenditure on interviews:
£58 for clothing per interview
£52 for travel and/or accommodation
£43.5 on smaller costs, such as food and beverages
All of which means that, when multiplied by 3.3, graduates are spending the aforementioned £506.55 on average before they begin to recoup their losses, an expense made worse by the fact that the average student debt is currently £50,800.
What's more, some students require more than 3 interviews before they begin their first post-uni job, with the survey even showing that some have had to turn down interviews because of cost:
43% have missed at least one interview because of cost
50% have avoided applying for jobs in certain locations because of cost
42% have to borrow money from friends and family to afford interviews
32% use credit cards or overdrafts to fund interview costs
Numbers
It's thanks to such eye-opening statistics that Barclays have clearly seen a business opportunity to be had among graduates, with the bank's managing director of personal banking, Sue Hayes, explaining, "We hope that by offering free accommodation in some of the most popular cities for graduate jobs, we'll go some way to helping those who would otherwise struggle".
To make the most of this offer, graduates have to apply via Eventbrite and then, if accepted, show proof of a university degree and of an interview.
It's shocking to see the true cost of landing that first job out of university. Graduates already face a challenging job market on top of record levels of student debt, so it's disheartening to see how many of them are struggling to cover the costs of even attending an interview.
Sue Hayes, Barclays
Of course, there perhaps isn't much chance of being accepted, seeing as how there's only one apartment available in each of the three cities in which the promotion is running, and seeing as how it runs for only one month.
Hence, Barclays have said the offer is being operated on a first-come, first-served basis, with the quickest 45 of the UK's 480,575 graduates in line to have their accommodation expenses heroically covered by the UK's second largest bank (in terms of assets).
Switching
It may go without saying, but there's obviously a reason why Barclays would want to pay for (a tiny fraction of) graduate interview accommodation.
As their press release goes on to mention, they also offer a special Barclays Graduate Account, which entitles holders to £3,000 fee-free overdraft and cash back with over 150 retailers.
And it's funny they should mention their graduate account, given that they're offering to pay for graduate accommodation. But that's not the only reason why it's funny, since their offer coincides with new figures from the Current Account Switching Service.
Switching figures had already declined between this year and the last by 19%, yet according to Bacs (who operate CASS) the numbers have continued to decline, with September's figure of 57,779 being the lowest monthly tally on record.
Not only does this suggest that Barclays are seeing less new customers switch to them, but it also suggests that customers are becoming increasingly less inclined to move away from their bank.
This is perhaps why Barclays have recently taken to focusing their marketing efforts on the young, with a previous youth-focused campaign of theirs from last month offering undergraduates health foods in exchange for tweets.
They seemingly believe that, if they catch customers while they're young and impressionable, they're increasingly likely to catch them for life.
And this may in fact be true, yet their dire switching figures for the first quarter of the year (they made a net loss of 16,056) suggest they need to do more to improve their basic services and products, otherwise their young new customers may end up leaving them when they become a little more mature.