MOST of the UK's high street banks are failing to pass on the full Bank of England Base Rate rise to their savings customers, even though most have increased their standard mortgage rates by 0.25%.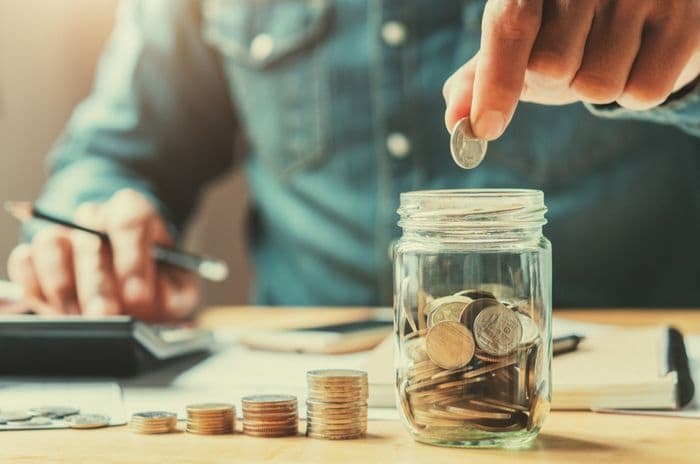 Credit: lovelyday12/Shutterstock.com
Some banks - such as HSBC, Barclays, and the Co-operative Bank - have yet to confirm any kind of rise, while such banks as RBS and Tesco Bank have announced rises of less than 0.25%.
By contrast, two banks - Santander and Nationwide - are passing on the full amount to their savers, while Lloyds Bank are increasing some of their regular savings accounts by 0.5%.
Such variation in how banks are approaching the matter of the Base Rate increase underlines how, despite the occasional sense that the UK's banks are all offering the same thing, it's always worth shopping around.
The Full 0.25%
Even before the Bank of England (BoE) officially announced their much-anticipated Base Rate increase, several of the UK's retail banks began confirming just what exactly they were going to do in response.
On October 30th, for example, Nationwide - the UK's most "reputable" bank according to the Reputation Institute - became the first name to announce they were increasing savings rates by the full 0.25% for most of their accounts.
Similarly, on the day of the BoE's announcement - November 2nd - Santander also revealed that their "savings products linked to the base rate will move in line with the increase from the beginning of December".
Less than
Yet despite these early movements, and despite Lloyds confirming on Thursday increases of 0.5% for some of their regular savings accounts, other banks haven't been so keen to raise their rates, at least not by the full 0.25%.
Tesco Bank announced they were increasing their standard rates by only 0.15%, which is exactly the same amount by which TSB confirmed on November 2nd they'd be increasing their variable savings rate.
And in much the same vein, NatWest and the Royal Bank of Scotland also hinted at an increase. They haven't officially confirmed this yet, but they've suggested that most of their savings accounts will see an average rise of 2%.
Not moving
A less-than-o.25% rise is one thing, yet it would seem that other banks are digging their heels in a bit and refusing to pass on anything, at least for the moment.
So far, Barclays haven't budged on their savings rates, despite increasing their standard variable rate (SVR) for mortgages by the full 0.25%.
Neither have HSBC or the Cooperative Bank. However, in both cases they haven't increased their mortgage rates either, which is most likely preferable for those customers who have both a mortgage and a savings account with either institution.
| Bank | Rise |
| --- | --- |
| Nationwide | 0.25% on most products |
| Santander | 0.25% on products linked to Base Rate |
| Lloyds Bank | 0.15% on most accounts; 0.5% increase on Monthly Saver and Club Monthly Saver accounts opened from Dec 1st |
| RBS (NatWest and Royal Bank of Scotland) | 0.2% on "average" |
| TSB | 0.15% |
| Tesco Bank | 0.15% |
| Virgin Money | 0% on easy saver and regular savings accounts; 0.25% on Young Saver, Saving to Buy, and Help to Buy ISA |
| HSBC | Not announced |
| Barclays | Not announced |
| Cooperative Bank | Not announced |
| First Direct | Not announced |
Why not pass on more?
Yet while this failure to pass on the full increase might seem unfair to customers, it's worth pointing out that the explanation doesn't always reside with profiteering.
In TSB's case, their raising of savings rates by only 0.15% was reflective of the fact that, when the BoE lowered the Base rate from 0.5% to 0.25% in August 2016, they protected their customers by decreasing their savings rates by only 0.15%.
And it was protection that Tesco Bank claim to have in mind by restricting their savings rate rise to only 0.15%. Specifically, they kept this increase lower so that they could keep their rise on mortgage rates lower.
Their CEO, Benny Higgins, said, "We believe our approach of increasing rates for both savers and mortgage holders is equitable and fair in balancing the interests of customers."
'Other factors'
However, while such decisions would appear laudable, it's not entirely sure whether those banks who haven't yet made any kind of move have their customers' interests as their highest priority.
HSBC, for instance, told us, "While our savings rates are not directly linked to the Bank of England Base Rate, we will be reviewing these in light of this decision and other factors".
In other words, they want to wait and see what certain rivals - e.g. Barclays, RBS - officially announce before committing to any specific increases, so that they know what's the smallest increase they can get away with commercially.
However, given that Nationwide, Santander and Lloyds have provided full increases (or beyond), it's arguable that it would be quite a bad idea from a commercial standpoint to pass on anything less than 0.25%. Especially when a customer wanting to save a bit extra may be tempted to go elsewhere.