Bailiff visits top two million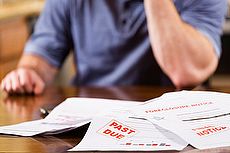 ©iStock.com/RichLegg
LOCAL authorities in England and Wales have increased their use of bailiffs by 16% in the past two years, resulting in more than 2.1 million visits, figures show.
The research from the Money Advice Trust (MAT), who run National Debtline, found that council tax debts made up the vast majority of cases - more than 1.25 million - passed on to bailiffs.
Their figures, based on Freedom of Information requests, also show how some local authorities are far more dependent on bailiffs than others, with the most reliant calling them in for the equivalent of more than 40% of properties in their area.
What's more, they say, among the 54% of local authorities who have increased their use of bailiffs in the past two years, referrals have increased by 52%.
Only three councils - Wyre Borough in Lancashire, the Isles of Scilly, and Charnwood in the East Midlands - told MAT they hadn't used bailiffs at all during 2014/15.
More council tax debt
Free debt advice
When and where to
get help
Or go direct:
That MAT found council tax arrears made up the bulk of the cases in which local authorities call in bailiffs - or "enforcement agents", to give them their legal title - probably isn't that big a shock to some.
Other charities and organisations have reported similar findings - and that the numbers involved are increasing.
Citizens Advice say that over the past year they've seen "a significant rise" in the number of cases involving problems with bailiffs, and that "more than half of these issues related to council tax debts".
Meanwhile StepChange Debt Charity say they've seen the number of people seeking help with council tax arrears treble in four years, making it a faster growing issue for them than payday loans.
MAT say their own debt advisory service, National Debtline, has also seen an increase in workload regarding council tax debts; in 2007 they accounted for 14% of cases, whereas they now make up 24% of cases.
After council tax arrears, parking related debts and benefit overpayments accounted for just under 760,000 bailiff visits; unpaid business rates made up another 85,000 cases for bailiffs.
MAT have created an interactive map showing the levels of bailiff use in each local authority area, and how each ranks nationwide.
Must do better
The last time they carried out research like this, in 2013, they found that local councils had called in the bailiffs 1.8 million times.
Since then the rules governing bailiff behaviour have been tightened, seeking to clarify and improve bailiff training, fees and methods of notification.
But MAT have continued to express concern at the fact that bailiffs still have no independent regulator, saying such an organisation is vital for a "such a large industry with a history of bad practice".
Once again, therefore, they've written to councils and the local government minister, Marcus Jones MP, calling for a "better approach to preventing and dealing with arrears".
The Local Government Association (LGA) have responded by saying councils are under increasing financial pressure, and that while they don't want to target low income households, they also don't want to have to cut other services.
Local councils must find £1 billion by 2016 in order to keep those on low incomes from having to pay full council tax rates.
Speaking for the LGA, Councillor Claire Kober said that as a result of central Government's 40% cut to local service funding, some councils have had "little choice but to reduce council tax discounts".
Councils, she said, "will always seek to take a sympathetic and constructive approach", and bailiffs "are only ever used as a last resort".
Before the bailiffs are called in, the LGA say, people will receive several letters from the council, and should have been encouraged to apply for further financial support or make a new payment plan.
Not helpful
Yet StepChange say the people they've been asked to help have found this "sympathetic and constructive approach" somewhat lacking.
Just over a quarter of those they spoke to said they got in touch with their council first; 41% say they contacted their council as soon as they received the first communication.
They also found that half of people with council tax arrears were offered no help to deal with the debts whatsoever.
"On the front line of debt advice we know that sending the bailiffs in can deepen debt problems, rather than solve them," says Joanna Elson, MAT's chief executive.
And she also points to the seeming inefficiency of resorting to enforcement agents.
"Our research shows that those local authorities that use bailiffs the most are actually less successful, on average, at collecting council tax arrears."
In fact, the 10 councils found to use bailiffs the most collected just 22% of their council tax arrears; the 10 authorities who used them least collected 31% of what was owed to them.
That's another frustratingly familiar finding; StepChange say council tax collection rates dropped for just the second time in 20 years in 2013/14, despite increased enforcement.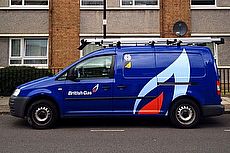 21 November 2017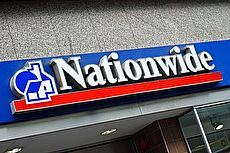 16 November 2017
13 November 2017
Follow us or subscribe for FREE updates and special offers