A THIRD of rural mobile users are dissatisfied with the quality of calls and coverage they receive, a new Ofcom survey has revealed.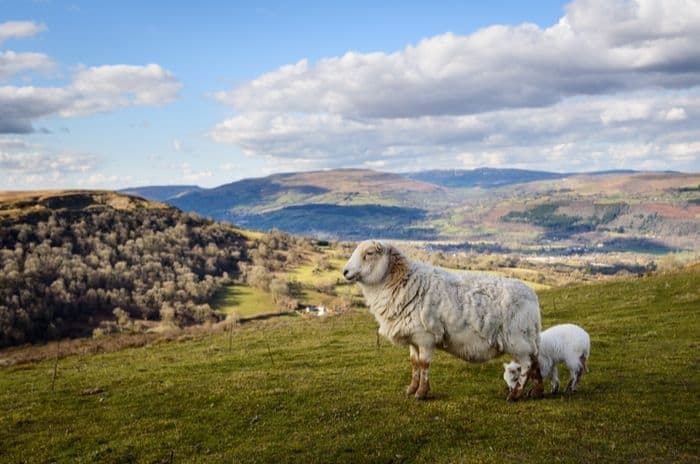 Credit: steved_np3/Shutterstock.com
In urban areas, just 22% of mobile users said that they're less than satisfied with the service they're receiving.
In rural areas, mobile users are far more likely to experience blocked calls, where the call cannot be made because the network is too busy, and dropped calls, where the call is stopped because the mobile loses signal.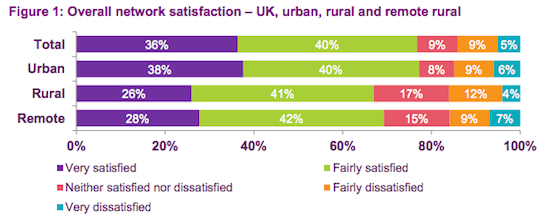 SOURCE: Consumer experiences of mobile phone calls 2014. Available here [pdf].
In some rural areas, customers with the worst networks are finding that as many as one in five call attempts fail.
Ofcom's data is coming from their own survey of mobile customers, from the independent mobile research group RootMetrics and from the mobile networks themselves.
Perhaps unsurprisingly, the data provided by the mobile networks gives the most positive picture of the quality of UK calls; real customers, especially in rural areas, are experiencing far more problems than the networks' overview would suggest.
Daily problems
Poor call quality affects many mobile phone customers more than once a day, according to Ofcom's survey.
"I get no signal or reception at least once a day"
Remote rural: 28%
Rural: 17%
Urban areas: 11%
Many more users report being without a mobile phone signal or reception at least once a week.
"I get no signal or reception at least once a week"
Remote rural: 47%
Rural: 43%
Urban: 28%
Am I in a rural area?
In this research, Ofcom defines a rural area as a village with a population of between 500 and 2,000 and smaller hamlets that are no more than 10 miles from large urban areas. Remote rural areas are the same sized villages and hamlets but are more than 10 miles from a big urban areas.
Similarly, blocked and dropped calls are particularly problematic for those in rural areas.
Blocked calls are particularly bad for those in remote rural areas; over a third of mobile users say they experience this problem at least once a week.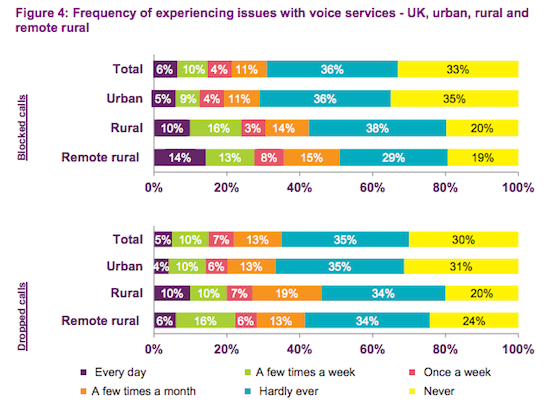 SOURCE: Consumer experiences of mobile phone calls 2014. Available here [pdf].
Networks: we're doing a great job
Looking at these problems, you'd think Ofcom would conclude that the networks still have a long way to go on call quality.
But remember that this study also took data from the networks themselves. And that says they're doing a great job.
All the operators have now made their obligations for coverage, the only metric Ofcom are really concerned with.
It is, in fact, the only really reliable data we have.
RootMetrics have been controversial among the providers but even leaving that aside their tests don't measure incoming calls and are all conducted using 'off the shelf' phones which, while it has its own advantages, means they're not able to measure call quality on a very exact scale.
The RootMetrics data does support Ofcom's consumer research in showing that mobile users in more rural areas are experiencing more problems making calls but because the research is so different it is difficult to take it as a whole, which means very little new action to improve rural calls.