Samsung's latest flagship mobile handset range, the Galaxy S23, is now available through a number of mobile networks on a pre-order basis.
Announced yesterday, the Samsung Galaxy S23 Series will be available from 17th February 2023 in the UK, but as of today, customers can now pre-order the device to ensure they get their hands on one.
For customers who pre-order, savings are available across the S23, S23 Plus and S23 Ultra handsets.
While most the Galaxy S23 specifications remain unchanged, the Series sees a big upgrade to the processor to the Qualcomm Snapdragon 8 Gen 2, a slight capacity bump for the battery, and minimal design changes.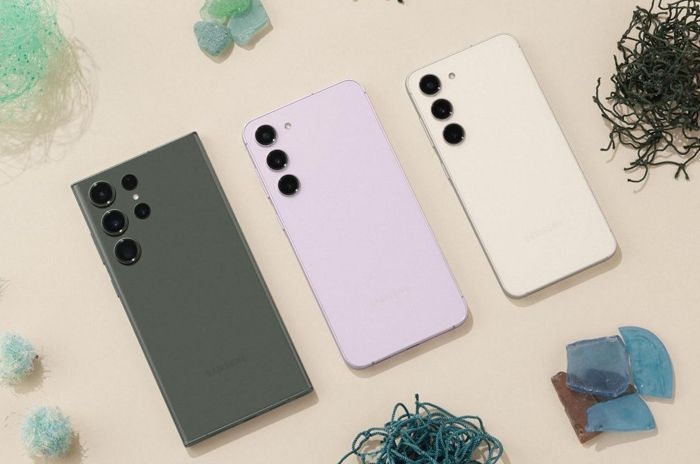 Credit: Samsung.com
Samsung Galaxy S23 Series: what's new?
The Samsung Galaxy S23's biggest upgrade over the S22 is a new custom-made Qualcomm Snapdragon 8 Gen 2 processor.
The processor upgrade is included on all three series handsets and boosts 3.36GHz speeds, putting it on a par with the latest Apple iPhones running the A16 Bionic chip.
The camera setup and screen are mostly unchanged from the S22 series, except for a slight boost in pixels on the front camera from 10MP to 12MP.
The S23 Ultra has the biggest camera upgrade with a 200MP rear camera, compared to the 108MP of the S22 Ultra. Yet the front camera seems to have been downgraded from 40MP on the S22 Ultra to 12MP on the S23 Ultra.
The S23 also sees some improvements to the battery, with an increased capacity of 200mAh over the S22. The S23's battery comes in at 3,900 mAh, with the Plus offering 4,700 mAh and the largest Ultra handset offering 5,000 mAh.
The latest devices are available in a range of new colours including green, phantom black, lavender and cream, and a range of storage sizes from 256GB to 512GB and even 1TB with the Ultra.
Free storage upgrade
Already available for pre-order, Virgin Media O2, Vodafone and ID Mobile all have pre-order offers running for customers looking to upgrade to the latest Samsung S23 model.
In partnership with Samsung, customers who pre-order with Virgin Media O2, Vodafone, Sky Mobile, or ID Mobile before 16th February 2023 can get the S23 Series with a free storage upgrade.
That means customers choosing the Samsung Galaxy S23 with 128GB storage, can get the 256GB model for the same price. Similarly, those choosing the Samsung Galaxy S23 Ultra could get the 1TB model for the same price as the 512GB model.
The free storage upgrade offer, worth up to £150, is available across all S23 Series handsets including the S23, S23 Plus and S23 Ultra. Pre-orders must be placed before 16th February 2023 to be eligible.
Other pre-order offers
Mobile phone providers including Virgin Media O2, Vodafone, Sky Mobile, and ID Mobile are all offering various unique pre-order offers as well.
Virgin Media O2 customers can get an exclusive three months savings when ordering a Samsung Galaxy S23 Series handset before 22nd March 2023.
In addition, these customers can also benefit from a saving of up to £150 when they trade in any device and buy a Samsung Galaxy S23 device.
Sky Mobile are offering customers double data at no extra cost alongside the double storage offer when pre-ordered before 17th February 2023. Customers can get the Samsung Galaxy S23 devices from £31 per month, with data deals available from £7.
ID Mobile are offering 6 months free Disney+ on a range of Samsung Galaxy S23 handsets, including the S23 Ultra, S23 Plus and S23.
Lastly, Vodafone are offering a range of special offers with savings up to £648 available.
Up to £504 is available when customers trade in an eligible Samsung phone using Vodafone's Trade-in Tool, and an extra £144 is available if customers order a Samsung Galaxy S23 Series device by 23rd February 2023 on Vodafone EVO with an Unlimited Max plan with 3 Xtra benefits.