Fibrus are offering new fibre broadband customers a £50 Gift Card when they sign up through Choose.
Fibrus, who have wide availability in Northern Ireland, are currently offering new customers a £50 Gift Card when they sign up via Choose before 30th October 2023.
Customers who opt for their Full Fibre 100, Full Fibre 150, or Full Fibre 300 plans also get a free Amazon Echo Dot bundled with their deal.
Fibrus offer full fibre broadband packages from £24.99 per month, with average download speeds from 96Mbps to 946Mbps at peak times.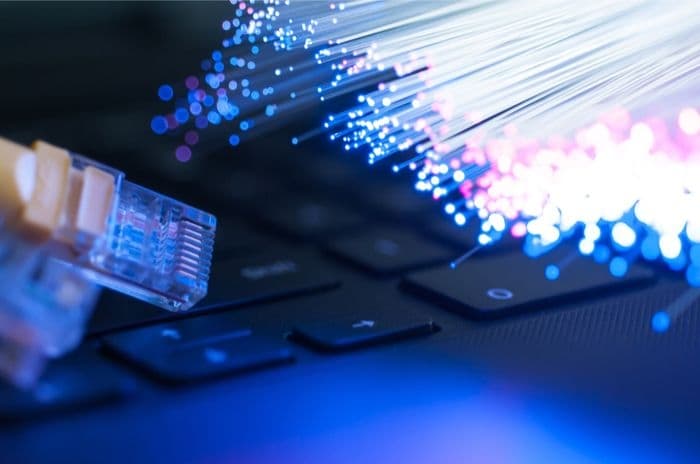 Special offers
New customers of Fibrus broadband can sign up to one of their full fibre packages via Choose between now and 30th October 2023 and receive a £50 Gift Card.
Customers can choose from one of the following retailers to spend their Gift Card with, including Amazon.co.uk; M&S; Costa Coffee; Argos; or Primark.
Those who opt for a Full Fibre 100, Full Fibre 150, or Full Fibre 300 plan will also get an Amazon Echo Dot bundled for free too.
The Amazon Echo Dot is the latest 5th Generation device, released in 2022, and is currently worth around £55. It's an Alexa smart speaker and works as a standalone device or paired with the Amazon eero router that also comes with Fibrus broadband.
Fibrus availability
Fibrus broadband is currently mainly available to residents in Northern Ireland, with wide availability in the country, having passed over 256,000 premises so far.
However, the independent network is also beginning to expand into England, with some availability starting to crop up in small parts of Cumbria through Project Gigabit funding.
The provider aims to reach a total of 550,000 homes across England and Scotland by the start of 2026, and 50% of homes in Northern Ireland.
Customers can check availability in their area as well as access the latest deals for new customers on our Fibrus broadband deals page.
Carbon Net Zero
Alongside ambitions rollout targets, Fibrus are also committed to reaching net zero within their business by 2040.
Key milestones for the provider in terms of sustainability include transitioning all vehicles to electric by 2025; using 100% renewable energy for all operations; and partnering with Cumbria Wildlife Trust to deliver a pollinator programme to help boost biodiversity.
Rachel Bain, our Environmental & Sustainability Specialist said:
"At Fibrus we are fortunate to have colleagues who are highly invested and motivated in making how we live and work more sustainable and environmentally greener, more inclusive, fairer and more equal for all.".