Apple have announced the details of the new iPhone 15 smartphones, including Plus, Pro, and Pro Max models.
The new iPhone 15 line-up has been announced, with upgrades focusing on the camera, a brighter screen, and the move to USB-C charging.
However, the main changes are seen on the Pro and Pro Max smartphones, which boast a new aerospace-grade titanium case, A17 Pro chip, and a 5 x optical zoom on the telephoto lens for the Pro Max model.
Pre-orders for all iPhone 15 smartphones begin 1pm this Friday, September 15th, with availability expected the following Friday, September 22nd.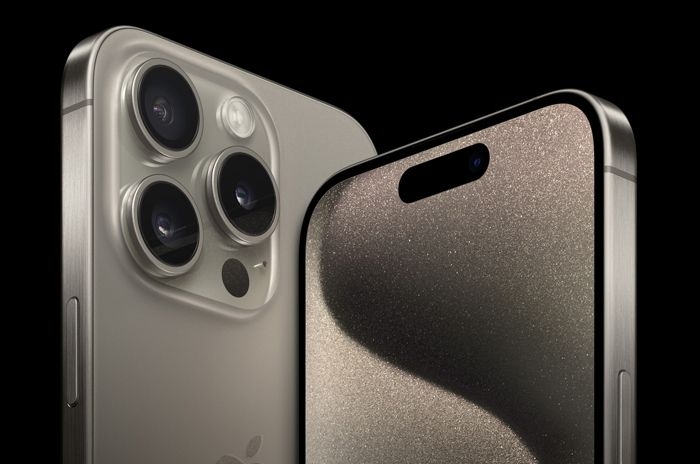 iPhone 15 and iPhone 15 Plus
The iPhone 15 and iPhone 15 Plus take their new designs and some features from the previous Pro range, now sporting a Dynamic Island front camera and speaker layout.
The camera has been upgraded to a 48MP main camera, and Apple have added a new telephoto lens with 2x optical zoom from the iPhone 14 Pro as well. Users will be now able to take higher resolution photos thanks to the 24MP default, and portraits are upgraded too.
The portrait mode common to iPhone models sees some software changes that allows the device to automatically detect people or pets in the frame and switch from photo to portrait mode. It's also now possible to change the focus subject as well as turn off portrait mode after photos have been taken.
The processor upgrade has also been taken from the iPhone 14 Pro, with the iPhone 15 and 15 Plus models now using the A16 Bionic chip.
iPhone 15 Pro and iPhone 15 Pro Max
The newest features have been reserved for the Pro and Pro Max models, which now sport aerospace-grade titanium cases, toughened back glass and Ceramic Shield technology on the front.
A new Action button replaces the single-function switch that previously toggled ring and vibrate, and allows users to choose between more features, such as the camera or flashlight, shortcuts, voice memos, translate and other accessibility features like Magnifier.
Both Pro and Pro Max benefit from a brand-new processor, the A17 Pro, a 6-core CPU with 4 high-efficiency cores to extend battery life and 2 high-performance ones.
Also gaining the upgraded 48MP camera, the iPhone 15 Pro Max also gets a 5x optical zoom on the telephone lens, allowing users to shoot extreme close-ups, such as wildlife photos or events from a distance.
Pre-orders
Customers can already register for updates on pre-orders starting 1pm on Friday, September 15th with O2 and Three.
New iPhone 15 devices are expected to be available from the following Friday, September 22nd, with pre-orders shipped to arrive on this date.
None of the mobile networks have released tariff details yet, but the iPhone 15 starts at £799 outright for a 128GB model, with the iPhone 15 Pro starting at £999.