Comments made in SSE's half-yearly report highlight "uncertainty" about the transaction with Npower as it stands.
It follows an announcement by Npower that they face a fourth consecutive year of loss and have shed 500,000 customers in 2018 alone.
The energy price cap due to come into force in January was also cited by SSE as a contributing factor to the company's current concerns.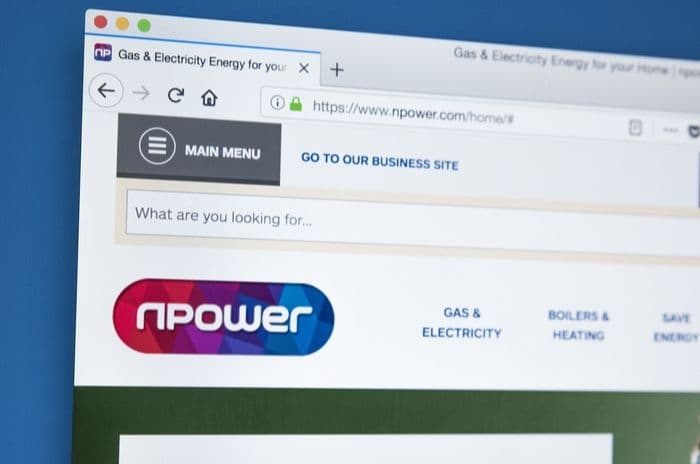 Credit: chrisdorney/Shutterstock.com
More capital may be needed for new energy giant plans
The merger between SSE and Npower was cleared to take place by April 2019, but both companies have now admitted that their latest results make this deadline unlikely.
If it goes ahead, the merger would see the Big Six energy companies become the Big Five, with the SSE and nPower combined entity becoming the second biggest energy supplier in the UK after British Gas.
Earlier this month, Martin Herrman of Npower's parent company Innogy admitted that, while both parties continue to see the benefits of a merger, the negotiations may need to be adjusted.
This would alter the agreement formulated in November 2017. Both companies appear to be working towards a mid-December deadline for further announcements.
Customer losses fuelling company concerns
Latest figures from Npower released this week show a 10% reduction in the number of customer accounts in 2018. Coupled with loses at the end of 2017, this means that nPower has lost 530,000 customers in the year to September.
SSE's report for the same period highlight a loss of 460,000 customers. This brings their total figure down to 6.48 million, meaning the combined number of current customers is around 10.7 million.
British Gas are due to reveal their quarterly results shortly, but already acknowledged a loss of 350,000 customers in the first half of 2018, bringing their customer numbers down to 12.5 million.
These figures match other results across the Big Six, with 2.35 million customers expected to switch to smaller energy suppliers by the end of 2018.
Energy price cap adding to uncertainty over merger
Both SSE and Innogy have cited concerns about the energy price cap due to be implemented by regulator Ofgem in January.
The level of the price cap was set at £1,137 for an average household earlier this month. This is expected to reduce profits of large suppliers by up to 5%.
SSE have confirmed that they expect profit margins to be down in 2018/19 and 2019/20, further impacting the ability of the company to inject capital into the new proposed company.
They have also criticised the potential impact of the cap on the merged company's ability to obtain and retain an appropriate credit rating that would allow them to trade effectively.
What does this mean for consumers?
Initial concerns about the merger included the fact that consumers' choices would be more limited. This led to the deal being referred to the Competition and Market Authority (CMA).
However, the CMA concluded that the number of energy companies now available meant that there would still be plenty of choice for customers following the merger.
If the merger does go ahead, it will likely be under different terms than those set out previously and it remains to be seen what impact this would have on SSE and nPower customers.
Consumers are still encouraged to switch energy suppliers to find better deals. There are currently around 80 suppliers involved in the UK energy market, several of which are very small.
Customers have been attracted to these companies by lower tariffs, but there is concern that these smaller suppliers will be forced to raise their prices too amid global worries about energy security.