Primus becomes Fuel: a look back review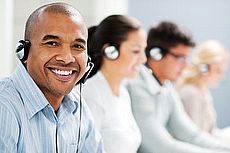 IN October, Primus, best known for their cut price home phone deals, vanished. In their place was a rebranded company by the name of Fuel.
The driving force behind the rebrand, say owners New Call Telecom, was "a move towards simplicity" - and with good reason.
Primus had previously offered, while cheap, a somewhat confusing collection of broadband and home phone bundles.
But were they really all that cheap? And was the broadband reliable enough to make it worthwhile?
Primus in transition
Over the summer, Primus began a major shake-up and streamlining of the packages it offered.
Until August it offered three standard broadband deals, two with their home phone and one without, though line rental was still required from elsewhere, for example from BT.
The details of those packages are below.
Looking at the summer packages, it's easy to think they were part of the preparation work ahead of October's rebrand:
| | Package | Usage | Calls | Price | Line Rental |
| --- | --- | --- | --- | --- | --- |
| | Basic | Unlimited | None | £2.50 | £14.90 |
| | Saver | Unlimited | Evening & Wkend | £2 for 6 mths, then £4 | £14.90 |
| | Max | Unlimited | Anytime | £2 for 6 mths, then £4 | £18.40 |
New Call Telecom said the changes were a result of shifting consumer needs.
They said customers were increasingly looking for unlimited broadband - removing the danger of going over their data limits and facing heavy charges for doing so.
At the same time they withdrew their residential fibre broadband packages - because, they said, of low demand coupled with wanting to revise their offers.
So what did they replace?
Primus' prime
Primus had previously offered for some while a super cheap broadband offering in the form of the 'Primus Saver Special Offer' package, alongside an unlimited downloads option and a broadband only option for those who wanted to keep their line rental with BT.
| | Package | Usage | Calls | Price | Line Rental |
| --- | --- | --- | --- | --- | --- |
| | Broadband only | 10GB | N/a | £8.50 | With BT |
| | Saver | 20GB | Evening & Wkend | £1.20 | £14.90 |
| | Max | Unlimited | Evening & Wkend | £2 for 6 mths, then £4 | £15.40 |
The Broadband only package was reasonably priced, but uncompetitive compared to moving line rental to Primus as well. The 10GB data allowance was also small in comparison.
Primus' Saver Special Offer package had a slightly more reasonable monthly download allowance of 20GB.
Saver and Broadband only customers also faced a set fee - £2 for every 1GB - every time they went over their limit.
After the introductory offer, the price and higher line rental of Primus Max meant that for customers who knew what they used, the cost of going over the official limit only occasionally could be cheaper with Saver than switching up.
And even though the unlimited package had no set data limits, there was an incentive for customers to keep an eye on how much downloading they did.
This was Primus' fair use policy, which restricted users to no more than 100GB of downloads a month.
If customers exceeded that, they would be sent a warning. Three or more warnings and their connection would be slowed during busy times without further notice.
Although in early 2013, Primus did remove the fair use policy.
Confusingly reference to it stayed on their website for some time, but earlier this year they confirmed their Unlimited deals had no fair use policy and no traffic management at all - an approach Fuel are continuing.
What about the fibre?
Primus' residential fibre broadband deals were as follows:
| | Package | Usage | Calls | Price | Line Rental |
| --- | --- | --- | --- | --- | --- |
| | 38Mb Fibre | Unlimited | Evening & Wkend | £8 for 3 mths, then £16 | £14.90 |
| | 76Mb Fibre | Unlimited | Evening & Wkend | £10 for 3 mths, then £20 | £14.90 |
As mentioned, these were withdrawn in August. Taking into account the planned rebrand, it was a clever move.
One of the reasons for low fibre broadband take-up is the cost. Unless you're with Virgin, all your phone and internet services come through a network built by BT (the Openreach network).
Different suppliers all use the same phone line network, with the option to upgrade the services available on their particular wires - but they all rely on the same wholesale provider, BT.
That's why every non-Virgin company's fibre broadband is 38Mb, or 76Mb.
Ofcom is changing the rules surrounding wholesale fibre pricing, which should mean BT must charge fairer prices. That in turn should make a difference to the resale costs for companies like New Call Telecom.
Bearing that in mind, it was sensible of New Call Telecom to decide not to sign up any more potential legacy package customers, wait and see what happens with pricing, and then offer a fresh, simple deal under the new Fuel brand.
The famous line rental
Primus were easily best known for their low cost home phone deals.
Line rental could cost as little as £5.99 a month through Broadbandchoices with no inclusive calls, or £11.39 direct with Primus with evening and weekend calls included free.
Coupled with broadband however, Primus' home phone was much closer to the prices the biggest providers offer.
But their broadband prices were low enough for the deals to remain good value, and they did offer a discounted annual payment option.
In comparison, at the time of launch, Fuel charge a straight £15 per month, broadband or no, and they don't have any upfront deals as yet.
In conclusion
Primus offered good value basic and fibre broadband and calls deals, and Primus Saver consistently managed to be one of the UK's cheapest deals.
It's clear Fuel hopes to build on this. New Call Telecom say they plan to offer "simple and easy to understand packages rather than complicated bundles", with the option to add on features later.
So will Fuel manage to hold onto the market Primus helped create? Our review of the new streamlined offering is here.