Plusnet broadband for business: reviewed
PLUSNET are popular as a home broadband provider and they've kept a lot of those popular policies - like flexibility contracts and low prices - for their small and medium business customers.
The deals are similar in other ways, too: the pricing structure is the same and Plusnet have a good reputation for customer service, especially among business customers because they get access to the most experienced staff.
There are some downsides, however. The standard Plusnet line rental is PAYG - no inclusive calls at all - and the cheaper deals have a usage allowance, albeit with unlimited usage overnight.
Read on, or skip ahead on the right, to find out more.
Plusnet business: the deals
As with their home broadband (see review here), Plusnet for small businesses is best value for those who are willing to sign up for a 24 month contract and/or take Plusnet's line rental alongside broadband.
Here's how pricing works for standard, ADSL broadband when those two things are the case.
ADSL broadband: up to 17Mb
Package
Usage
Line rental price
Broadband price
Business broadband and phone
25GB
£10.50 a month
£4 for 12 months
then £8
Visit Plusnet
Unlimited business broadband and phone
Unlimited
£10.50 a month
£6 for 12 months
then £13
Visit Plusnet
And here's the pricing for Plusnet fibre broadband, which runs off the BT Openreach network (more here).
Fibre broadband: up to 76Mb
Package
Usage
Line rental price
Broadband price
Business fibre broadband and phone
50GB
£10.50 a month
£10 for 12 months
then £23
Visit Plusnet
Unlimited business broadband and phone
Unlimited
£10.50 a month
£15 for 12 months
then £33
Visit Plusnet
Note that where Plusnet usage is limited - to 25GB or 50GB - subscribers can download as much as they like between midnight and eight in the morning. Usage during this time won't count towards the monthly limit.
While these prices are a little more expensive than the cheapest broadband deals, they are definitely some of the lowest for businesses. TalkTalk business, for example, have very similar prices.
Be aware, though, that the prices above exclude VAT: this may be due, depending on your business.
In addition to the above, all Plusnet customers get unlimited email, one or two free .co.uk domains and 250Mb or 500Mb of web space. They can also request a static IP address.
Plusnet home phone: how it works
It's not necessary to take Plusnet's landline phone to get their broadband but it is well priced and broadband prices are cheaper, by £2 a month and much more in the first 12 months of the contract, if both are taken.
See a full list of Plusnet prices without home phone here.
Line rental prices are as follows:
£10.50 on a 24 month contract
£12.50 on a 12 month contract
£14.50 with no or one month contract
However, the line rental is pay as you go, there are no inclusive calls: every one must be paid for. Call charges are comparable to BT, see the full list of charges here.
Pay extra for inclusive calls
Pay as you go does give small businesses more control over their costs, and keeps the line rental price low, but many might prefer the certainty of paying for inclusive calls upfront.
| | Extra/month |
| --- | --- |
| Anytime | £4 |
| Anytime, mobile + 500 international minutes | £12 |
| Anytime, mobile + 1,000 international minutes | £19 |
Mobile includes mobile in the US and the international minutes are to the 20 most popular countries.
Flexible contracts
As we've seen above, Plusnet's pricing makes it highly attractive to take a longer contract.
Small businesses that can't commit to a contract that long are in luck, however, as 12 month and 1 month (no contract) options are also available. The 1 month, in particular, is a good flexible deal and gives businesses the opportunity to work up to a longer, cheaper contract as they grow.
1 month contract customers need to give 30 days notice of cancellation and they'll also pay higher set up costs: a £40 activation charge and a £25 (plus £4.99 postage) charge for the Plusnet router, unless you have your own suitable hardware.
The broadband: speeds and traffic management
As we said above, under the hood, Plusnet business broadband is very similar to their home broadband.
Actual speeds, based on the latest research from Ofcom are as follows:
| | 24-hour average | Peak (8-10pm weekdays) |
| --- | --- | --- |
| Up to 17Mb | 8.3Mb to 10.5Mb | 8.2Mb to 10.4Mb |
| Up to 38Mb | 31.4Mb to 34.2Mb | 31Mb to 33.9Mb |
| Up to 76Mb | 61.6Mb to 68Mb | 60.8Mb to 67.2Mb |
The service is subject to traffic management: prioritising services that generally need to be fast, like VoIP, and putting other services on lower priority.
Whether this works for you will depend on your business' needs. Business traffic is managed in the following order:
Titanium: VoIP, Gaming (highest priority).
Gold plated: external FTP, download sites, other.
Gold: browsing and email, streaming, VPN, Plusnet FTP, download servers.
Bronze: peer to peer and usenet (lowest priority).
Customer service
Plusnet are generally known for their good customer service and business customers get straight through to their highest rated and most experienced staff.
Support is available 24 hours a day, seven days a week and is free from a Plusnet landline.
Be aware that Plusnet have had some problems with customer service in the past year. As we reported, they took on a lot of new customers and the influx led to delays in contacting customer services and delays in installation.
Plusnet have now opened a new customer service centre and the problems seem to have improved, but this is worth being aware of.
Conclusion
Plusnet are a well rated business broadband provider with flexible contracts including on line rental, though only customers on longer contracts will be able to get their best prices.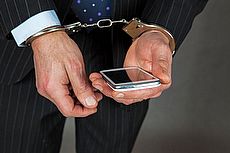 23 November 2017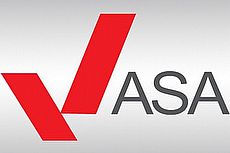 23 November 2017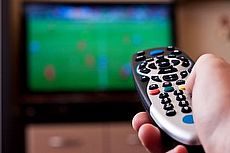 15 November 2017
Follow us or subscribe for FREE updates and special offers