How to access your credit report online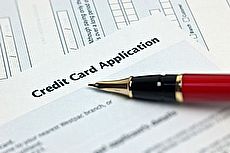 ©iStock.com/teekid
CREDIT reports from the three big agencies - Equifax, Experian and Callcredit - can be accessed quickly and easily online and by post.
In this guide we look at how to do it and why people might want to.
How do I access my credit report?
There are two ways to get a look the history information the credit reference agencies hold: ordering a statutory report for £2, or viewing a more detailed online report with a free trial or monthly subscription.
Unsurprisingly, we think free is preferable - but click here to find out more about the paid options.
Reports free of charge
There are several free options. Free trials last 30 days, or for longer free access try Noddle or Capital One.
Free trials
Here's how to access and cancel free trials from the two biggest agencies - Equifax and Experian - and from Checkmyfile, a multi-agency reporting service which gives access to information held by Experian, Equifax and Callcredit.
Do bear in mind that Checkmyfile is a third party service, and should therefore be considered more as an alternative option than accessing any of the reports directly.
Equifax
Experian
Checkmyfile
They say...
"FREE Equifax Credit Report & Score
Your first 30 days are free then it's £14.95 per month.
You can cancel at any time."
"FREE Experian Credit Report and Score
A monthly fee of £14.99 applies after your free trial.
You may cancel during your 30 day free trial without charge."
"FREE Credit Report
Free for 30 days, then £9.99 monthly.
Cancel online, by phone or email."
Free trial period
30 days
30 days
30 days
How to cancel
By phoning
0800 014 2955 or 0333 321 4043
Mon-Sun 8am-8pm
By phoning
0800 561 0083 or 0844 481 0800
Mon-Fri 9am-7pm or Sat 8am-4pm

Online, via email, or
by phoning 0800 612 0421
Mon-Fri 8am-5pm
Contact address
Equifax Credit File Advice Centre
PO Box 1140,
Bradford
BD1 5US
CreditExpert
Lambert House
PO Box 7710
Nottingham
NG80 7WE
Checkmyfile
Chynoweth House
Trevissome Park
Blackwater
Truro
TR4 8UN
Price after
free trial
£14.95 per month
£14.99 per month
£9.99 per month
Sign up
Online here
Online here
Online here
In case it's not made clear enough by both the companies themselves and that second last row, cancelling is key.
Free credit reports can turn into rather more expensive credit services really easily, because users must enter a credit or debit card to sign up - and although each of the agencies above allows users to cancel at any time, many forget to do so before the end of the trial period.
Successful cancellers put reminders in their diaries, on their phones and computers, and stick post-it notes on the fridge. Anyone who is really forgetful may be better off sticking with Noddle or the statutory £2 report instead.
Noddle
Another free option is Noddle, launched in June 2011 by Callcredit, the UK's smallest agency.
The service supports itself through various kinds of advertising but, having used it extensively, we didn't feel like we were constantly being given the hard sell.
Anyone interested can learn more and sign up for the service here.
Credit cards: Capital One and Aqua
Free access to credit reports isn't the first perk most people would hope for when looking at credit cards. But particularly among the providers who offer credit building cards, it's a service that pops up every now and then, and one that has the potential to be quite useful.
At present, only Aqua is offering free access, via Noddle.
Aqua: People with credit cards from Aqua can access the "Aqua Credit Checker", a rebranded version of the Noddle service.
It's a nice extra: it makes reports easier to access, and it can show cardholders how their actions are affecting their credit history as they try to build it up.
But as the service is available free elsewhere, it's not a reason in itself to apply for an Aqua card.
Find more information on the pages for Aqua credit cards: the Aqua Classic (cost of credit) and Aqua Advance (cost of credit).
Capital One: When the Capital One Aspire Elite credit card was still available to new customers, one of the perks on offer was two free Equifax credit reports every year.
Capital One also offered free credit monitoring, in the form of automatic alerts by email in the event of suspicious behaviour - such as applications being made in the cardholder's name - or any changes to the credit report.
The Aspire Elite credit card is no longer being offered to new customers, and Capital One's website no longer mentions the credit report as a perk, but anyone who has one should check to see if they can still benefit.
The vulnerable and victims of ID theft
Finally, it's worth noting that when the statutory reports were brought in, the Government pledged to allow free access to credit files for anyone considered financially vulnerable and the victims of ID fraud.
In addition, anyone referred by a debt advice agency will also be given a copy of their credit report for no cost.
Which report is best?
Broadly speaking, agencies should hold the same information.
But the problem with Noddle is that Callcredit is held to be the least widely used credit reference agency, by some distance, and it has the least information of the three as a result.
Equifax is the most commonly used reference agency; even when other agency's files are used for application checks, it's generally in conjunction with the Equifax file.
Experian is the second most widely used.
On that basis, these two agencies are worth checking particularly by anyone concerned that there may be errors in their report. For more comparison between the agencies see our full review here.
Do note, though, that anyone who's used either credit agency for a free report before isn't entitled to another free trial period from that provider.
They'll either have to go straight for the monthly paid-for subscription, or apply for statutory £2 reports from each agency.
Paid: £2 and pay monthly options
This is also the option for people who would prefer not to risk forgetting to cancel their free trial, or want slightly more depth than is offered by the free options.
Alternatively the three big agencies each offer a pay monthly option.
£2 statutory
Under the Consumer Credit Act, people are entitled by law to see their own credit files.
This £2 report is a "snapshot" of the user's credit history on the day they apply and pay for it. But it lists all of the elements above, most of which shouldn't change that often.
Once someone has applied for a statutory report they should receive it within seven days. The two big agencies also provide an online viewing option but that requires extra information to allow the credit agencies to instantly confirm the user's identity.
Here are the links to apply for statutory reports:
Pay monthly
Another option is to sign up for longer term access.
The advantages of paying a monthly fee are that users can see changes to their reports in real time, as well as keeping tabs on their file without having to apply for multiple statutory snapshots.
Monthly accounts often include credit report alerts - notifying users of any changes or searches as soon as they occur, which can help to prevent and reduce ID theft.
Equifax
Experian
Checkmyfile
Subscription after free trial
£14.95 per month
£14.99 per month
£7.99 per month
£19.95 quarterly
Why get a credit report?
Whenever we apply for a financial product or utility contract, the company will check credit reports to verify the identity and history of a potential customer.
When that customer is you, it can feel a bit like giving someone permission to read your diary. Actually, it's worse - it's a diary written about you by someone else, so who knows what it says?
As well as relieving that feeling of uncertainty, taking a regular look - say, once a year - at our own credit reports can be extremely useful.
It gives us the opportunity to see what type of information lenders think is important, and what they consider when reviewing applications.
Crucially, it also allows us to check whether that information is correct, and start getting it put right if it isn't.
However, it's worth noting that a credit file is just one of a number of factors potential lenders look at when they consider an application.
Checking and correcting a file can help, but it won't necessarily guarantee acceptance.
But as mentioned above in regard to credit building card providers, knowing what's in our credit files can be especially useful for people who have been turned down for credit, or who are trying to repair their credit rating.
What's in a credit report?
Credit reports deal in the following personal information:
Addresses: from the electoral roll.
County Court Judgements (CCJs, or Decrees, as they're known in Scotland) and bankruptcies (Sequestrations in Scotland): from court records.
Debts and contracts: from providers and including the dates and length of the relationship, the credit limit and the history of repayment, including any missed payments.
File searches: when other lenders have searched the file this will be noted. Consumers own checks, however, will not.
Linked data: when consumers have a financial association with another person we say that they're linked. Therefore that other person's record will be taken into account. Particularly useful to know about if a former partner had a bad credit history.
Record of fraud: to protect victims of application fraud by pointing out that some records were not the consumer's fault and to highlight applicants who have committed financial fraud in the past.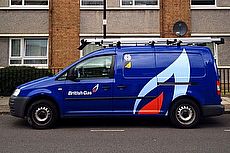 21 November 2017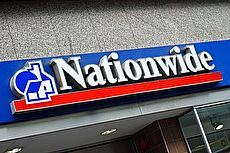 16 November 2017
13 November 2017
Follow us or subscribe for FREE updates and special offers