Madasafish broadband: what did it offer?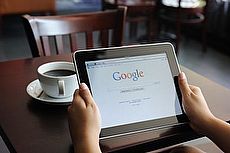 IN AUTUMN 2015, Madasafish customers received an email from Plusnet telling them that their ISP would be closing from the middle of that December.
The Yorkshire ISP had owned and managed the daftly named ADSL provider since 2007, but the packages from the smaller company were starting to look more and more dated - so following indications in 2014 that Madasafish were on their way out, at the end of 2015, Plusnet pulled the plug.
Here we take a look back at the prices, speeds and extras they offered.
Madasafish broadband deals
Each package offered a maximum connection speed of up to 6Mb, using a single ADSL line. Price was therefore dictated by the usage allowance. Here they are in brief:
Package
Broadband
Monthly price
Max
Up to 6Mb
5GB
From £9.99
for 3 mths,
then from £14.99
Max Plus
Up to 6Mb
20GB
From £19.99
for 6 mths,
then from £25.99
Max Premier
Up to 6Mb
50GB
From £25.99
for 3 mths,
then from £29.99
In 2015, 5GB was already quite a low cap - there were an increasing number of unlimited packages with faster connections available for the same price or less - but it still offered a reasonable allowance.
It was enough to allow customers to download the equivalent of around 100 CDs of music - although even then it was unlikely to be suitable for those who enjoyed a daily sit down in front of BBC iPlayer, or that happened to be addicted to YouTube - and Netflix was out of the question.
The 20GB Max Plus and 50GB Max Premier deals had limits more in keeping with the kind of data caps Madasafish's bigger rivals offered - but again, they charged much higher prices for what would soon be considered moderate use packages.
Check this guide to find out how much data is enough, and what it's possible to do with the sort of allowances available from Madasafish.
While the monthly costs were starting to look high in comparison with those charged by their rivals, all Madasafish broadband packages included a free static IP address, a free wireless router - and no setup fees.
Line rental
Furthermore, those looking to combine broadband with line rental, Madasafish were significantly cheaper than almost all of their competition: customers paid just £11.99 a month, for which they also got free evening and weekend calls to standard geographic numbers plus 084 and 087 numbers.
Upgrading to their Talk Anytime plan cost £5 a month extra - at the time, BT charged £7.45 on top of line rental of £15.99 per month.
Extras
On top of the cheap phone line, free equipment and setup, and a static IP address - which tend only to be available from smaller, more exclusive ISPs - Madasafish included various other features and perks.
Showing their age and roots somewhat, Madasafish boasted that all their customers had free access to more than 100,000 Newsgroups - the precursor to online forums, mostly based within the old Usenet system.
Another throwback to a more innocent, pre-Facebook age was the free "generous 100MB of webspace" that each customer was allocated to create their own website.
Users got unlimited email addresses, webmail, and free "state of the art anti-virus technology" and spam filtering to protect them from potential nuisances and worse.
Madasafish also ran a referral system, where existing customers could earn £20 for a successful broadband referral and another £10 if the new user also signed up for the landline; the new customer would get up to £15 as a welcome gift for taking up a referral.
Partnered with Plusnet
As we noted above, since 2007, when BT bought Madasafish, the ISP were put under the management of Plusnet: the Yorkshire ISP looked after all their day to day operations.
Until they were closed at the end of 2015, Madasafish continued to operate as an independent brand but it was more or less a "white label" ISP, offering different packages and prices from the same provider.
Plusnet have built up a reputation for being a pretty good provider themselves, one of the main budget choices for those looking for faster speeds and unlimited downloads at lower prices than Madasafish charged.
Read more about Plusnet in our full review here.
Other fish in the sea
Madasafish still lives on for those who had their email only service. They were a great little ISP in their day, with good value packages and useful features for earlier adopters.
But like the IP address they offered all their customers, their packages and prices remained static as the rest of the world moved on. The result was that there were plenty of other fish in the sea offering a lot more for less.