Madasafish broadband review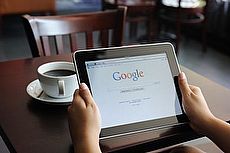 Madasafish: stupid name, good broadband? We find out by assessing prices, speeds and extras in our full review.
Madasafish - the only ISP to be named after an underwater denizen with issues - has been quietly ticking along in the broadband background for many, many years now.
The provider has long been owned and managed by Plusnet broadband and, earlier this year, appeared to indicate that it would soon stop operating as a separate brand altogether.
As we update this review, however, that hasn't happened and it even still appears to be possible to sign up as a new customer, though as Madasafish's broadband deals grow ever more ancient it's hard to see why you'd want to.
Madasafish broadband deals
Each has identical ADSL up to 6Mb speeds, the only difference is the download usage cap and, of course, the price. Here they are in brief:
Max: 5GB
Max Plus: 20GB
Max Premier: 50GB
5GB is the very lowest usage allowance and still offers a fair amount of download allowance. After all, 5GB should allow you to download around the equivalent of 100 CDs.
However, it's unlikely to be suitable for those who enjoy a daily sit down in front of BBC iPlayer or for homes that happen to be addicted to YouTube.
20GB or 50GB should be enough for moderate web users. However, check our guide to usage to see which activities are likely to drain an allowance.
All Madasafish broadband packages include a free static IP address, a free wireless router and no setup fees.
Line rental
With Madasafish line rental - which is significantly cheaper than BT's - the provider throws in free evening and weekend calls in the form of their Talk Free home phone package.
Their Talk Anytime plan is only £5 a month extra (BT's is £4.99).
Partnered with Plusnet
As we noted above, it is important to keep in mind that Madasafish is merged with Plusnet (who are in turn owned by BT broadband) and, in fact, Plusnet manage all their day to day operations. Madasafish continues to operate as an independent brand but it's more or less different in name only.
Plusnet are a pretty good provider themselves and offer faster speeds and unlimited downloads for less than Madasafish are charging.
Read more about Plusnet in our full review here.
Other fish in the sea
Madasafish were a great little ISP but they're really winding down now and there are other fish in the sea offering a lot more for less.
Madasafish prices have stayed stable while other deals have fluctuated: as a result, their broadband is now more expensive than the cheapest providers, although line rental is less for pay monthly customers.