Should I insure my iPhone?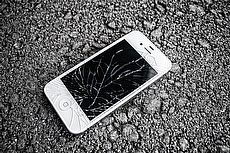 ©iStock.com/assalve
"IS it worth getting insurance for my iPhone? The policies are so expensive."
iPhone owners are notoriously good at breaking and damaging their handsets.
A 2013 poll for the site Mobile Insurance found that a quarter of iPhone owners have a smashed or cracked screen.
Even those careful enough not to drop their handsets are at risk: 10,000 handsets are stolen every month in London alone, many of them iPhones because of their high resale value.
Whether you've just shelled out for the latest model or signed up to a long contract, then, having a plan in place for unexpected phone disasters sounds like a no brainer.
The argument for staying uninsured
As with all insurance products, deciding whether to get mobile insurance means weighing the benefit of a lifeline in case of unfortunate, and in the case of iPhone damage unfortunately very likely, accidents with the cost of buying a replacement.
Need iPhone insurance?
Answer 'no' to these questions and you may benefit from cover.
Is the handset old or low value?
Do you have a good track record?
Do you already have cover elsewhere?
Do you have less than six months left on a contract?
Will you save instead?
As our questioner says, mobile phone insurance is pretty expensive, especially for iPhones.
That's partly because they are so breakable and attractive to thieves, and partly because the cost of replacing or repairing them is so high, compared to other handsets.
You can weigh those costs and benefits by answering a few key questions.
Is the handset old or low value?
Some insurance policies only cover new phones.
In addition, with some of the older iPhones the annual premium is higher than the value of the handset. If you can afford to replace your phone, there's not much point in paying for insurance.
Do you have a good track record?
If you've managed to get this far in life without losing or damaging your phone, you might never do it.
Some people, on the other hand, are just natural phone breakers. You know who you are.
Do you already have cover elsewhere?
Many people don't realise that their iPhone is already protected by a policy they already hold, either as part of a packaged current account or home insurance.
The 'free' gadget insurance with current accounts needs particular attention: with some banks, even if you're paying for the policy you won't be covered unless you register your phone.
Read more about packaged accounts here, even if they offer mobile phone insurance they may not be good value for money.
Do you have less than six months left on a contract?
Most mobile contracts now last 24 months. Those that are more than 18 months into their contracts might consider that the upgrade in a few months could replace an insurance policy.
Will you save instead?
If it goes unused, insurance is throwing money away so a good alternative is saving into an 'iPhone emergency fund' every month.
That way, if your handset is lost, stolen or damaged, you can buy a replacement. And, if it's not, that's great too: you can put the money to better use.
Getting insurance
If you answered 'no' to most or all of the questions above it might be worth considering getting mobile insurance.
What to look for
In most cases, iPhone insurance offers more coverage than just a warranty, but what's on offer can differ substantially depending on the provider.
Here's what to look for:
Accidental damage: With shattered screens being a problem for so many people, accidental damage cover is an essential part of mobile insurance. Unlike some of the latest Sony handsets, iPhones aren't waterproof, so it might also be worth looking for cover that pays out in the event of liquid damage too.
Loss or theft: According to the Metropolitan Police, 158 iPhones are stolen every day on the streets of London. All insurance policies should protect against theft but watch out: they won't always cover theft in all circumstances and loss is often an optional extra.
Malfunction: Sometimes phones just die for no particular reason. If your iPhone has a mechanical breakdown that's not covered by the warranty, or it's expired, your insurance might be able to help out.
Security: If you're the sort of person that stores your life on your phone, you might be interested in the lock, wipe and locate services offered by some providers. This is often optional, so check whether it costs extra.
Excess: Just like home or car insurance, mobile cover charges an excess before you can claim. For most handsets, this is around £20, but as iPhones are more expensive to repair, it could be as much as £50.
Provider changes: Some policies exclude phones that don't have the original SIM card.
iPhone insurance best buys
The iPhone comes with 12 months warranty as standard, but since September 2013 you have been able to extend that to three years with AppleCare, Apple's extended warranty service.
It costs £79 for AppleCare+ for iPhone for two years. That will cover parts and labour, as expected, but also telephone technical support for most software, including iOS, iCloud, wireless network and Apple apps, as well as hardware.
The protection is also extended to the iPhone accessories that come in the box, such as the Lightning adaptor and headphones.
However, there's a £55 excess to consider. Also, the plan only covers two accidents within that 24 month period, so if you're particularly clumsy, you might have to fork out for a third time anyway.
Only new iPhone users are eligible, as AppleCare+ must be purchased within 30 days of buying a new Apple device.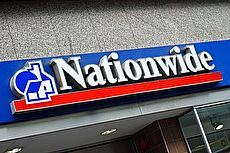 16 November 2017
13 November 2017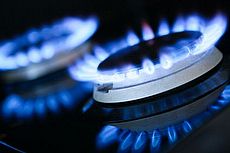 8 November 2017
Follow us or subscribe for FREE updates and special offers