Clubcard vs Nectar: the ultimate guide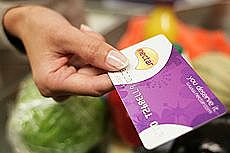 THE idea of rewarding brand loyal supermarket shoppers with vouchers was introduced by Tesco over 20 years ago with its famous Clubcard.
Since then, a number of other retailers have introduced schemes based around a loyalty card that customers use at the till. Most notable is Sainsbury's Nectar card.
This guide aims to take readers through a thorough comparison of Tesco's Clubcard and Sainsbury's Nectar card, covering ways to earn points, the rewards on offer and a comprehensive look at how the competing rewards stack up.
Some background
Twelve months after the Tesco Clubcard scheme was launched in 1995, Clubcard holders were reported to spend 28% more at Tesco and 16% less at rival supermarket Sainsbury's.
Sainsbury's responded by introducing their Nectar loyalty scheme in 2002.
While both schemes are still undeniably popular, they've long since stopped inspiring the devotion their issuers presumably hope for.
Data from Nielsen published at the end of 2016 found that British consumers were among the most likely in the world to have loyalty cards but also among the least likely to actually use them.
Of those surveyed by Nielsen only 51% said that if all things were equal, they would buy from a retailer that offered a loyalty card over one that didn't.
This indicates that by themselves, loyalty schemes don't necessarily encourage consumer spending, despite the perks on offer.
It appears that many of us passively take out loyalty cards without much thought as to how they can benefit us, or allowing these schemes to influence our spending patterns.
Nielsen's UK head of retailer and business insights claims that loyalty schemes are traditional and card-based, relying on discounts and vouchers, and that this traditional approach has influenced their decline in recent years.
This is because consumers are increasingly accustomed to more instant and innovative shopping experiences.
As a result, in July of this year Tesco launched a contactless version of the Clubcard, allowing cardholders to collect points by tapping at the checkout.
It also launched a new Clubcard app so that even if the physical Clubcard is not present customers can still collect points by presenting their smartphone at the till.
Although Nectar does not currently have an app that allows users to collect points in store, it does offer an app for customers to view their points and vouchers, see any new offers and redeem Nectar rewards.
Only time will tell if Tesco and Sainsbury's continue to innovate to keep their loyalty schemes fresh.
For those who are still keen on collecting loyalty points, the big question is which is better: Sainsbury's Nectar card or the Tesco Clubcard?
Ways to earn
With both supermarkets, points can be earned by buying goods in store or online - such as groceries and clothing - and with supermarkets diversifying it's also possible to earn points by buying any number of other things, such as fuel or mobile phone contracts.
Here's a run-down of the points that can be earned with Clubcard and Nectar for the most popular items:
Clubcard
Nectar
Groceries and homeware
1 point per £1 spent
in-store and online
1 point per £1 spent
in-store and online
Fuel
1 point per £2 spent
1 point per 1 litre (Sainsbury's and BP pumps)
Fashion
1 point per £1 spent
1 point per £1 spent
It used to be the case that Clubcard and Nectar points could be earned with participating energy suppliers but these schemes have recently been revoked. There's more on this development in this guide.
However, Tesco does offer cardholders the chance to earn points by taking out a contract or pay-as-you-go phone with Tesco Mobile, with one point earned for every £1 spent.
But the sale of Tesco broadband to TalkTalk in 2015 meant the end of collecting points for being online and making calls at home.
There's more on how to use loyalty schemes to save money on bills here.
Until recently Sainsbury's did offer a mobile phone service and an in store Phone Shop. However both have been wound down in the past 18 months.
This follows in store trials with EE concessions in Argos - a Sainsbury's partner - which led to EE taking over all in store phone concessions.
However, it is possible for Nectar cardholders to earn additional points at a vast number of participating retailers both in store and online, including ASOS, Debenhams, Argos, Ebay and the Apple Store.
This wide range of participating retailers goes some way to make up for the fact that Nectar cardholders need a much higher number of points to start claiming rewards than Tesco Clubcard holders.
That's because Nectar cardholders need 500 points minimum to spend on rewards, but Clubcard holders only need 150.
Interestingly, Nectar cardholders can also earn points without spending any money.
If cardholders complete a survey with Nectar Canvass they are entered into a prize draw to win 10,000 Nectar points, and simply downloading the toolbar on the Nectar website earns people 100 Nectar points. Once added, it also gives one Nectar point per two searches using the toolbar.
Rewards
Clubcard overview
Every three months Tesco sends cardholders vouchers based on the amount of points collected - as long as the minimum 150 points has been reached - which can be spent in store, online or with their reward partners.
Choosing to spend with Tesco's reward partners allows cardholders to benefit from its Clubcard Boost, which can increase spending power at selected partners by up to four times.
Tesco's reward partners include RAC, Prezzo and English Heritage - and they added Uber to their partners this year, allowing cardholders to spend 50p of Clubcard points to get £1.50 towards an Uber ride.
Overall: Clubcard holders who spend £100 a week at Tesco will earn 100 points each shop, or 5,200 points a year. That works out at £52 a year in grocery vouchers or up to £208 worth of Clubcard Boosts.
Nectar overview
Nectar points can be redeemed for use in store and online in 500-point increments, as well as with a large number of reward partners including Eurostar, Expedia, Alton Towers and Virgin Trains.
Similarly to Tesco, Sainsbury's does offer Nectar boosts, but it tends to do so through its 'double-up' events across selected stores, which occur periodically. These promotions allow cardholders to earn double Nectar points on purchases.
Also, if redeemed online with their reward partners Nectar points can also be boosted to get two or three times the usual value.
Overall: A weekly shop of £100 in Sainsbury's will earn a Nectar cardholder 100 points a week. This equates to 5,200 points a year, which is £26.00 to spend.
Comparing rewards
At Choose we've compared a number of rewards that are offered by both Tesco and Sainsbury's to give readers an idea of the range of offers available and how much they need to spend to benefit.
Note that these are examples only: the value of the rewards were correct at the time of writing and are based on in store spending which, because you can pick up additional points from in store offers and other sources like credit cards, can only tell us so much.
With that warning in mind, here are some quick comparisons.
Restaurants
| Clubcard | Nectar |
| --- | --- |
| Pizza Express | Pizza Express |
| Who's better? | Clubcard |
For Tesco shoppers, £2.50 worth of Clubcard points can be converted to £10 to spend in Pizza Express.
So if someone spent £1,000 in store and received a £10 voucher, this could be converted into a £40 voucher for use in the restaurant.
With Nectar, once 500 points have been collected they can be converted into £3.75 at Pizza Express.
Seeing as 500 points is usually worth £2.50 there is an extra bonus here, but spending £1,000 in store at Sainsbury's for 1,000 points only gets £7.50 to spend in Pizza Express.
This £7.50 is the extent of the offer so it's nowhere near as generous as the Tesco reward.
Both schemes also offer vouchers for a number of other big restaurant chains.
Flights
| Clubcard | Nectar |
| --- | --- |
| Avios | Easyjet |
| Who's better? | Clubcard |
Avios, the new version of Airmiles, are available through Tesco Clubcard.
For £2.50 worth of Clubcard vouchers cardholders receive 600 Avios.
The minimum number of points to pay for a zone 1 flight (for example flying to Paris) is 9,000 Avios (for a peak flight). To get 9,000 Avios a Clubcard holder requires £37.50 in vouchers, which is a £3,750 spend in store.
Avios flights to Europe have a flat rate charge for taxes and fees of £35, making a total of just over £72.50 in Clubcard vouchers for a zone 1 flight.
Sainsbury's shoppers can no longer collect Nectar points when booking easyJet flights. However, Nectar points can be redeemed on easyJet flights until 18th October 2018.
So to use the equivalent example to Clubcard, spending £3,750 in store earns Nectar cardholders 3,750 points.
As points must be spent in blocks of 500 and every 500 points is equivalent to £2.50, a cardholder could use 3,500 points to get £17.50 off an Easyjet flight - although a £15 booking fee applies - so that's essentially only a £2.50 saving.
Therefore, all in all Clubcard comes out on top for its more generous reward scheme and the fact that Nectar cardholders can no longer earn points with easyJet, only spend them.
For more on Tesco's scheme see our guide to maximising Avios with Clubcard.
Magazine subscriptions
| Clubcard | Nectar |
| --- | --- |
| Good Housekeeping Magazine | Good Housekeeping Magazine |
| Who's better? | Clubcard |
Readers of Good Housekeeping Magazine can reward themselves with a year's subscription using either Clubcard or Nectar points.
The headline price for an annual subscription to the magazine is currently £38 for those who purchase a one-off subscription.
Tesco shoppers need £15.50 in Clubcard vouchers to purchase an annual subscription, equivalent to spending £1,550 in store.
For Nectar cardholders, points can be spent on a one-off annual subscription, but at the advertised headline price of £38.
Therefore, seeing as 500 points is worth £2.50, a Sainsbury's shopper would need 7,600 Nectar points to purchase this subscription, equivalent to spending £7,600 in store.
Yet again, the value offered by Tesco to its cardholders can't be beaten in this case, with cardholders spending £6,050 less in store for the same reward.
Days out
| Clubcard | Nectar |
| --- | --- |
| Alton Towers | Alton Towers |
| Who's better? | Clubcard |
At the time of this update, it costs £54 to buy an adult ticket at the gate for a one-day entry to Alton Towers.
Tesco shoppers need £13 in Clubcard vouchers to get a one-day ticket for the resort, which requires spending £1,300 in store.
Sainsbury's shoppers, on the other hand, can pay on the day using their Nectar card.
For every 500 points on a Nectar card shoppers currently get £5 off the cost of an Alton Towers day ticket, which is double the value their points usually earn.
They would therefore need to spend £5,400 in store to completely cover the cost of an adult day ticket bought at the gate.
It's clear again that Clubcard offers the better deal here because of the low rate it is able to offer cardholders for a day at the theme park.
Both schemes have longstanding relationships with Merlin Entertainments Group, which owns many attractions including Legoland, Chessington World of Adventures and Thorpe Park.
Movies
Clubcard
Nectar
Odeon
Cineworld
Movie House Cinemas (Northern Ireland)
Vue
Who's better?
Clubcard
Clubcard holders who spend £450 in store can exchange their Clubcard vouchers for a £4.50 voucher for one adult ticket for both Odeon and Cineworld cinemas.
Additionally, £350 can be exchanged for £3.50 in vouchers for a child's ticket.
In Northern Ireland, Clubcard holders spend £3.50 to get one adult Movie House ticket and £2.50 for a child's ticket.
Alternatively, Nectar cardholders can spend their points at Vue cinemas.
Each 500 points amounts to £2.50 off the ticket price, so cardholders can expect to spend at least £1,500 in store for an off-peak adult ticket, or £1,100 for a child's ticket.
Once again, Tesco Clubcard holders need to spend much less in store than Nectar cardholders to get their reward.
Donations to charity
Clubcard
Nectar
Diabetes UK
British Heart Foundation
Oxfam
Who's better?
It's a tie
Tesco has partnered with Diabetes UK and British Heart Foundation to allow Clubcard holders to donate points to these charities.
Tesco donates £2.50 for every 250 Clubcard points (or £250 spent in store) donated by cardholders to both of these charities. The overall aim of the partnership is to raise £30 million over the next three years.
Alternatively, Nectar supports Oxfam through two schemes: Tag Your Bag and Oxfam Unwrapped.
The Tag Your Bag scheme works by sending bag tags in the post to people who wish to donate to Oxfam. These tags are placed on donation bags and can be linked to an online Nectar account so that Oxfam can link the donation to the Nectar cardholder.
When a donated item sells the Nectar cardholder earns two points for every £1 spent, and these points can be donated straight back to Oxfam.
Also, through Oxfam Unwrapped Nectar cardholders can spend their points on a number of Oxfam items, like school supplies and food to feed a family.
For every 500 Nectar points (or £500 spent in-store), Nectar provides £2.50 in vouchers to spend on Oxfam Unwrapped gifts.
There's more information on using loyalty cards to give to charity in this guide. Also, take a look at our giving to charity with cards guide for more information on the best ways to give.
Banking with Clubcard and Nectar
Both Tesco and Sainsbury's are now successful in the world of banking, with a number of financial products available, such as saving accounts, loans and credit cards.
For example, the Tesco Clubcard credit card combines a long 0% purchases offer with the ability to collect points (more detail here).
Purchases credit card (Go to provider

»

)

0% on purchases for up to 30 months
0% balance transfers for the first 3 months (2.9% fee applies for the first 3 months, 3% thereafter)
Earn Clubcard points on all purchases

Representative example: When you spend £1,200 at a purchase rate of 18.94% p.a. (variable), your representative APR will be 18.9% APR (variable).

Using the credit card earns the holder five points for every £4 spent in Tesco, including on fuel (£4 minimum spend), and one point for every £8 spent elsewhere (£8 minimum spend).
There are two providers that offer credit cards that allow cardholders to collect Nectar points on spending.
Sainsbury's Bank offer the Nectar Purchase credit card, which offers two Nectar points for every £1 spent at Sainsbury's (including loyalty points), and one Nectar point for every £5 spent elsewhere.
The card also offers 1,000 bonus Nectar points on each spend of £35 or more in Sainsbury's (when the card is used to pay). This offer can be used up to ten times in the first two months of taking out the card, so cardholders could earn 10,000 bonus points.
Nectar Purchase credit card (Go to provider

»

)

0% on balance transfers for the first 3 months, 2.88% balance transfer fee applies (£3 minimum)
0% on purchases for 31 months
2 Nectar points per £1 spent on Sainsbury's shopping and fuel

Representative example: When you spend £1,200 at a purchase rate of 18.95% p.a. (variable), your representative APR will be 18.9% APR (variable).

American Express also offer a Nectar credit card which offers four Nectar points for every £1 spent at Nectar partners (including loyalty points), and two Nectar points for every £1 spent elsewhere.
As with other American Express cards, the Nectar credit card also offers a hefty bonus for those who spend a significant amount on the card in the first few months. In this case, 20,000 Nectar points can be earned if £2,000 is spent within three months of getting the card.
Nectar credit card (Go to provider

»

)

Up to 4 Nectar points every full £1 spent at Nectar partners
2 Nectar points every full £1 spent elsewhere
20,000 bonus Nectar points if you spend £2,000 in the first 3 months

Representative example: When you spend £1,200 at a purchase rate of 22.9% p.a. (variable), with a £25 annual fee, your representative APR will be 28.2% APR (variable).

Criticism of loyalty schemes
Finally, it's worth noting that not everyone is fond of loyalty reward schemes like Clubcard and Nectar.
The whole point of the Tesco Clubcard scheme was to help the store collect and make sense of data about their shoppers.
Each purchase is linked to a person's loyalty card and used by the retailer to build a customer profile, so that stores can successfully target people with incentives to come back and spend more.
Both Nectar and Clubcard do this very successfully - and some say this could be a threat to our privacy.
Also, data gleaned from shoppers' buying habits is ultimately used to generate higher profits for the retailer.
Seeing as these profits tend to come at the customer's expense it's doubtful whether, aside from individual promotions, the average customer makes any overall savings at all.
That's because loyalty card schemes are factored into the supermarkets' pricing policies, so the cost of any points a customer earns from buying a product will be reflected in its relative price.
But whether we like them or not, it seem as though Clubcard and Nectar are here to stay.
There are undoubtedly a lot of rewards that can be earned by collecting points with both schemes, but it's up to each individual to decide if it's worth it.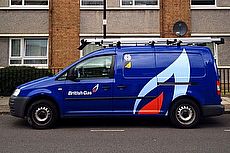 21 November 2017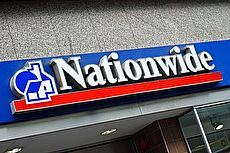 16 November 2017
13 November 2017
Follow us or subscribe for FREE updates and special offers