Virgin Media launch Premier Sports, £2 cheaper than Sky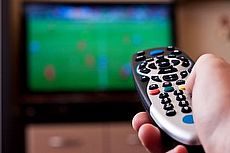 THE Premier Sports channel will become available to Virgin Media TV customers for £7.99 a month, £2 cheaper than Sky, from March.
Premier Sports had the most extensive coverage of the Rugby League World Cup in November last year.
Virgin Media customers watched it for free - they've had the channel since October - but now that introductory period is drawing to a close and they'll have to pay monthly or lose top sports coverage.
The new pay monthly deal draws to a close a long and contentious battle between Virgin and Premier Sports over how customers will be charged for the channel.
Premier Sports:
where to watch it
Sky TV: 428
Virgin TV: 551

Sports rights remain one of the most important ways that consumers differentiate between the UK's pay TV giants - Virgin Media, Sky and BT - with fights on discounts even going to the courts.
Premier Sports: Virgin or Sky?
Premier Sports broadcasts over a thousand live sports events every year.
The channel focuses on rugby and hockey, in particular:
National Rugby League (NRL): every game for the next four years.
National Hockey League (NHL): 15 games a week.
UK Elite Hockey League: 1 game a week.
The channel also shows the NASCAR Sprint Cup and Gaelic Athletics Association games and races.
On Sky the channel costs £9.99 a month with a £10 connection fee, there's a minimum subscription of two months.
Sky subscribers can also get the channel for £95 for the whole year, saving £35 over the pay monthly option and bringing the actual monthly price to around £7.99, exactly the same as Virgin Media.
On Virgin Media the channel is cheaper pay monthly, £7.99 a month, but there doesn't seem to be a pay upfront option.
For more on the differences between Sky and Virgin see our full guide here.
A difficult deal
2012 negotiations between Virgin Media and Premier Sports have been fraught, to the frustration of customers.
The two disagreed on how the channel would be promoted and sold to customers: Premier wanted it to be included within some of Virgin Media's existing TV bundles, an arrangement which would have significantly boosted their potential viewership.
However, Virgin Media were adamant that they wanted the channel to be a premium subscription, a pay monthly deal, which is what we've ended up with now.
Both parties expressed their frustrations in public: in a, now deleted, post on their site Premier Sports said, "Virgin do not believe the channel currently merits a position within any of its current TV packages."
"Premier Sports is committed to showcasing its current and growing sports content to the widest possible audience and regrets Virgin's decision in this regard," they added.
Likely it was the looming Rugby League World Cup, a major draw for customers, that caused Premier to go back to the negotiating table more willing to compromise.
An awareness that these big pay TV operators are willing to drag out fights over rights for years to get what they want probably helped to get the agreement moving, too.
BT battles Sky over rights
That's exactly what we're seeing at the moment between BT and Sky, for example.
Again, the argument seemed to be sealed in 2012.
The Competition Appeal Tribunal judged that Sky should not have to offer its sports channels, Sky Sports 1 and 2 to rivals like BT at a discount, as it had been previously forced to do by the media regulator, Ofcom.
BT customers have been able to access Sky Sports channels since 2010.
BT took the Competition court's decision in the Court of Appeal which, on Monday, said the issue must be re-examined.
"There remain significant, independent, competition concerns based on the rate-card price and penetration discount, as found by Ofcom," said Lord Justice Aikens in his decision.
A discount on Sky channels could mean millions to BT, which could use the money to push its, sometimes troubled, move into the tough pay TV market.
Recently, BT effectively increased the price of taking their BT Sports channels by only offering it as an option to their BT Infinity fibre customers.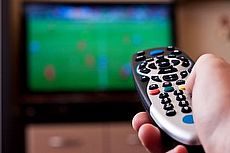 15 November 2017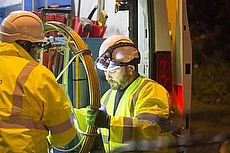 10 November 2017
9 November 2017
Follow us or subscribe for FREE updates and special offers