THREE are giving their mobile customers in London the opportunity to win one of several Corgis for the weekend, so that they can watch the new series of "The Crown" with a member of the Queen's favourite dog breed.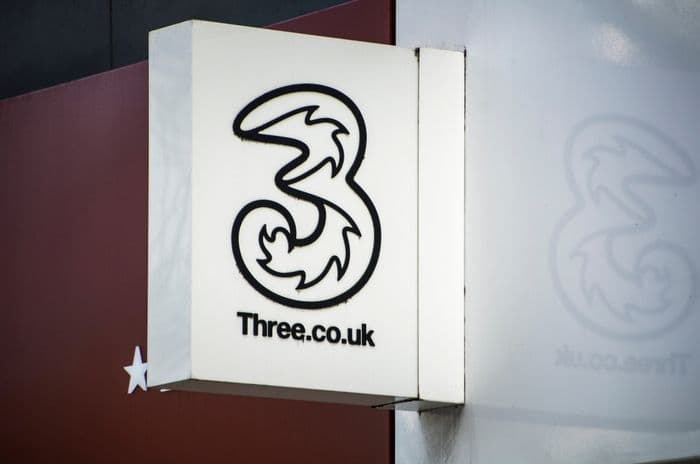 Credit: William Barton/Shutterstock.com
Named "Borrow My Corgi", Three have timed their promotion to coincide with the second series of The Crown, assuming that somehow the experience of watching a drama about the British royal family will be enhanced by having a dwarf dog close to hand.
Of course, the promotion is really about drumming up extra publicity for Three's signature Go Binge service, which gives their mobile customers the ability to stream Netflix without eating into their monthly data allowance.
Yet to be fair to Three, they aren't the only mobile operator to have publicised their core service this year on the basis of something that can't be taken up by most customers.
Binge TV and royal butlers
How the offer works is simple enough: Three customers in London can email [email protected], specifying the particular day between Friday December 8th and Sunday December 10th on which they'd like to take charge of one of the lovable mutts.
Lucky winners will be picked out of the proverbial hat, and will then have their new TV companion chaperoned to their homes at the beginning of their chosen day by a "Royal Butler".
From that point on, how exactly they spend their day is up to them: they could take up Three's suggestion and watch all 10 new episodes of The Crown in a single sitting, although at 10 hours in total this might not be especially healthy for their new canine friend.
As Three's chief marketing officer, Shadi Halliwell, explained, "'Borrow My Corgi' is a fully-immersive experience, complete with the perfect canine companion, to binge-watch the next phase in this historical saga in majestic style."
Walking the Corgi
Yet for those who don't want to transform their Corgis into a couch potato, they can alternatively take the dogs for walks, or according to Three even take them along for the daily commute (presumably the chaperone will remain on hand for the duration of the day).
And for 20 participants not quite lucky enough to win a Corgi for the day, BorrowMyDoggy will be giving away premium memberships to their service, which connects dog owners with people willing to look after them.
All in all, it's quite an odd promotion to have for a mobile operator, even if it does just about tie in with the Go Binge service offered by Three.
Cheap yet effective promotions
As odd as it is, it's not the only recent mobile offer to have a very restricted relevance and availability.
In June, for example, EE made a big fuss about providing Glastonbury festival with "the most powerful temporary 4G network seen at any UK event", despite it obviously applying to only 150,000 festival goers.
And in September, O2 offered to fix customers' broken touchscreens for "free", although only if they had one of the latest and most expensive handsets.
In all such cases, the offers show a similar logic: make an eye-catching gesture that will receive maximum publicity and interest for an operator's services, but one that won't actually result in that much expense.
Go Binge
Still, while only a small handful of people will benefit from Three's latest offer, it once again has a tenuous connection with their Go Binge service.
This was launched partly on the basis of research from Three which found that 67% of Brits have "devoured" a whole series of a TV show in a single session, while apparently 21% say that binge-watching is now the "only" way they watch television.
Accordingly, it "zero-rates" such apps as Netflix, Deezer, TVPlayer, and Soundcloud, meaning that customers can use them on their phones without using up any of their monthly data allowance.
Net neutrality
However, while this might be good for those with smaller data allowances, it's arguably not so good for net neutrality, which is protected by EU regulations passed last September.
This is because zero-rated apps gain an unfair advantage over non-zero-rated apps, in that customers with smaller allowances in particular are given added incentive to use them.
It's still too early to tell whether Three's Go Binge has made a significant dent in net neutrality and openness, but with such other providers as Vodafone and Virgin Mobile offering zero-rated services it might not be long before a change in online behaviour is noticed.