VIRTUAL mobile network operator TalkMobile have doubled the data on their £10-a-month SIM-only tariff, for those willing to sign up to a 12-month contract.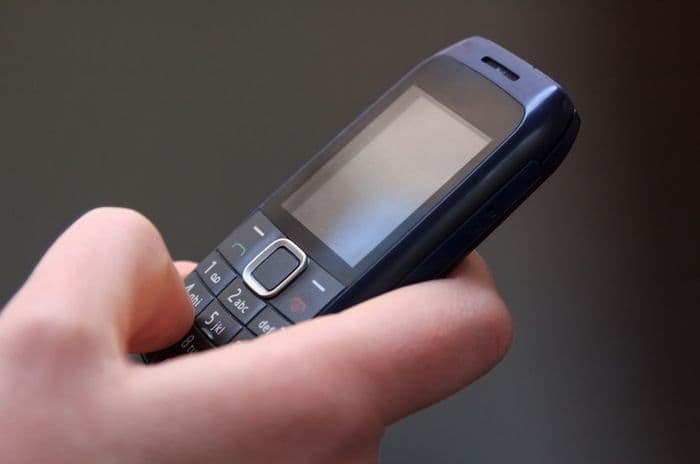 Credit: kyrien/Shutterstock.com
The boost means that as long as customers don't cancel or upgrade their contract, they'll get 4GB of data every month instead of the 2GB usually available with the Large SIM-only deal.
They'll also get 3,000 minutes of talk time to standard UK landline and mobile numbers, and 5,000 texts per month.
The offer runs until July 31st.
The plan in detail
TalkMobile keep their SIM-only tariffs as simple as they keep the rest of their plans, although there is slightly more choice available.
As with a couple of other operators, they offer the choice of 12-month or 30-day terms; the 12-month contracts offer more in the way of call and data allowances for less money than the 30-day deals.
Only the 12-month Large plan benefits from the Double Data deal, however - with the result that it offers as much in the way of data and texts as the X-Large plan.
Here's how that affects the 12-month tariffs:
Plan
Calls / texts
Data
Price
TalkMobile
Small
100 minutes
5,000 texts
100MB
£5
More info
TalkMobile
Medium
1,000 minutes
5,000 texts
1GB
£7.50
More info
TalkMobile
Large
3,000 minutes
5,000 texts
2GB 4GB
£10
More info
TalkMobile
X-Large
5,000 minutes
5,000 texts
4GB
£15
More info
Picture messages up to 300KB in size cost 30p each to send, and most calls to UK numbers cost 40p per minute once any allowances are used up; 080 calls are free as we'd expect, while the access charge for other 08 numbers, 09 and 118 calls is 15p per minute.
Most of these out of allowance costs are about the same as those charged by the big networks - but the access charge is about a third of what the main operators charge.
Compared with the competition
Most of us aim to stay within our allowances, however. So how does TalkMobile's Large SIM-only deal compare with the competition?
Here's how much it costs per month to get a 12-month SIM-only deal with allowances as close to those included with the TalkMobile deal, on each of the biggest mobile networks:
Plan
Calls / texts
Data
Price
TalkMobile
Large SIM-only
3,000 minutes
5,000 texts
4GB
£10
5GB
5,000+ minutes
Unlimited
5GB
£15
Tesco Mobile**
4GB
750 minutes
5,000
4GB
£16
Standard
500 minutes
Unlimited
5GB
£17
EE Extra
Unlimited
2GB
£17.99
2GB unlimited
Unlimited
2GB
£18.50
4GB All-you-can-eat
Unlimited
4GB
£21
Red
Unlimited
4GB
£22
*Virgin Mobile only offer their SIM-only plans on 30-day rolling terms
**Tesco Mobile's 4GB SIM-only tariff is only available on an 18-month contract
As is pretty obvious from that table, prices for around 4GB of data vary quite widely.
In a couple of cases, getting even 2GB of data from one of TalkMobile's competitors costs considerably more than they charge for the same allowance.
Note that we've included the two biggest mobile virtual network operators, Tesco Mobile and Virgin Mobile, in that list.
Being virtual networks, they often offer slightly cheaper deals than the main operators - indeed if we looked at what each of the providers listed above can offer for £10 or thereabouts, it's Tesco Mobile and Virgin Mobile who offer the closest competition:
| | Price | Calls | Texts | Data |
| --- | --- | --- | --- | --- |
| Tesco Mobile | £10 | 1,000 minutes | 5,000 | 500MB |
| Tesco Mobile | £10 | 500 minutes | 5,000 | 1GB |
| | £10 | 2,500+ minutes | Unlimited | 2GB |
| TalkMobile | £10 | 3,000 minutes | 5,000 texts | 4GB |
*Virgin Mobile only offer their SIM-only plans on 30-day rolling terms
As we look at in more detail in our guide to data for mobile phones, those whose budgets are around £10 or less a month will find they're lucky to get 500MB of data a month with the main networks.
Not 4G
However, while the TalkMobile deal looks like a good bet even when it's not offering double data, there's one more thing people need to be aware of before signing up.
While 4G isn't yet available all over the UK, the four main operators all offer 4G data as standard these days - but a large number of the virtual networks that piggyback off them are limited to the 3G network at best.
This is the case with TalkMobile, who use Vodafone's 2G and 3G network (and with Virgin Mobile, who are limited to using EE's 2G and 3G masts).
The compensation for not being able to access the fastest mobile data connections available is that the data we can access is slightly cheaper.
For those who know they can get a decent 3G signal from Vodafone, but can't rely on the 4G signal or who aren't bothered about the faster speeds, TalkMobile's deal could be well worth a look.