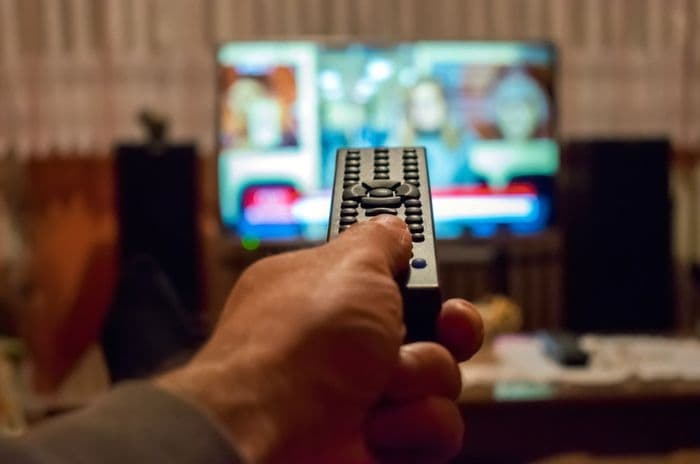 Credit: Goran Petric/Shutterstock.com
SKY'S television, broadband and phone prices have been frozen since July last year.
The big thaw ends in September with a series of changes including a hefty 18% increase in line rental, from £12.25 to £14.50 a month.
New Sky prices
Line rental: £14.50
Sports 1 or 2: 50p more
ESPN: £1 more
Basic TV: £1.50 more
September also marks a full year of explosive growth in customer numbers and record profits for Sky driven, in part, by extremely competitive pricing.
Which makes us wonder: can growth survive the price thaw?
Year of growth
Over the last year BSkyB have posted a 14% record increase in operating profits, citing not only more customers for their satellite television packages but also a growing number of broadband and phone package customers.
The provider now has 4 million broadband subscribers, putting it firmly among the UK's biggest ISPs.
Goodbye analogue
However, prices aren't the only factor: last year was not a normal year for television.
The spring saw the final phase of the digital switchover which has made it impossible for nearly everyone in the UK to receive analogue signals (the Tyne Tees region will begin switching in September and Northern Ireland in October).
This forced many customers to adopt a digital television solution, Freeview or Freesat, sure, but also pay TV like Sky, Virgin Media or BT.
Now that consumers have made that choice, many will stick with it for a while.
Even before taking the price increase into effect, then, there are factors that suggest Sky's growth will inevitably decelerate.
What the future holds
Now that the digital switchover is here and many consumers have chosen an option, the battle is no longer to secure potential customers wandering in the analogue wasteland, it is now to get customers to switch providers.
Bad time for a price hike
That's an unfortunate time to increase prices more or less across the board.
Sky Entertainment and Sky Entertainment Extra will increase by £1.50 a month, Sky Sports 1 and 2 by 50p each a month and ESPN also £1 a month.
The prices of non inclusive phone calls will also increase.
Unclear choices
However, until recently, the major television, broadband, and internet providers had clear and distinct benefits that consumers could choose between.
Sky had Sky+, the ability to pause live TV, rewind, and record programmes without the use of a clunky, badly interfaced PVR.
Virgin Media had the best speeds and BT may have had the much maligned BT Vision but they had reliability on their side.
Now, though, the waters are much muddier; providers have moved to the centre and there are few clear points of comparison.
Virgin Media launched TiVo, the much superior successor to V+ but Sky's TV service has also continued to evolve. On demand through Sky Anytime Plus will add programmes from the BBC, ITV, and Channel 5 to its one week catch up service in the autumn, for example.
Similarly, the advent of Freeview HD and Freesat HD have taken away high definition programming as a key selling point for the big three pay TV providers.
Finally, Sky's loosening grip on the rights to Premier League matches has the potential to scare off some of pay TV's highest paying customers.
Sky might still have 116 matches for the 2013-14 but BT's 38 games include many of the "first pick" matches, an advantage the company will press home, given how much it paid for the rights.
The verdict
To many, achieving record profits during the digital switchover was like shooting fish in a barrel.
Almost the entire country had to choose one of a few options, of which Sky was one of the most widely known.
With that gravy train more or less at an end, price hikes on the horizon and other companies diversifying their output, Sky will have a tough time over the next few months.