Sky Go, Now TV customers kick off after Premier League outage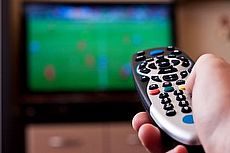 SKY Go and Now TV customers were left fuming yesterday as the streaming services crashed under the weight of demand for the final day of the Premier League.
Sky were showing three of the ten final matches and were the only broadcaster airing any live games, leaving their customers with no other (legal) way to watch on the most important day of the season.
Many Now TV and Sky Go customers who were trying to log on to see the games found the following error message.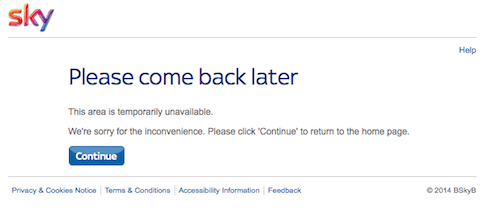 SOURCE: Choose.net screenshot taken 11/05/14
And, as seemed most likely, the URL revealed that this was a 'busy' error, caused by too many people trying to access the service at once.

SOURCE: Choose.net screenshot taken 11/05/14
Customers that were initially able to access streaming also suffered interruptions throughout the match and some reported losing their stream entirely, particularly if they tried to switch between matches.
Sky took about an hour to fix the problem.
Customers kick off
Frustrated customers took to social media to complain.
One particularly irritated tweet from Martin Lewis garnered just over 1,500 retweets.
If your SkyGo or @NowTV is down pls RT this to show Sky this is unacceptable service. Especially on final day of premier league! FIX IT SKY

- Martin Lewis (@martinslewis) 11 May 2014
Sky issued a swift apology and said they would be giving all their Now TV sports pass customers an automatic refund or replacement pass, regardless of whether they had problems. The sports pass is £9.99 for a day of viewing.
But refunds aren't much use when customers have already missed their matches.
And, judging by many comments, persistent problems with Now TV streaming could be in danger of losing Sky subscribers.
A one off?
It's no secret that huge events like yesterday's pose a big problem for streaming sites.
Now TV and Sky Go previously suffered outages during the premiere of Game of Thrones, for example.
In this case, Sky could hardly claim to have been taken by surprise by demand, however.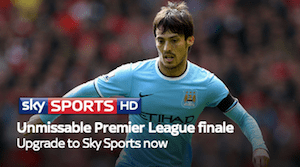 They've been drumming up new subscribers for the last day using the, in retrospect unfortunate, tagline "unmissable" for weeks now and, according to viewer counters BARB, audience numbers for Premier league matches have been high this year.
Average audience numbers have increased by 7%, compared to last year's season.
It seems likely then that, despite anticipating demand more or less accurately, Sky were simply unable to put a fix in place as, according to some subscribers, they often are.
"Watched 5 football matches on my Now TV box. Every one buffering often, pixelated image or oops something went wrong. I've got a 5Mb broadband connection with my box sitting right next to it. This product is not fit for purpose. I would never recommend it to anyone," said one angry customer on the Now TV thread for the outage, yesterday.
"Second time I've not been able to watch the football after purchasing a day pass," another said.
Sky remain sports supremos
For now, though, many will try their luck with Now TV since, short of subscribing to Sky TV, it's the only option to see the vast majority of big matches.
Sky Sports showed 116 live Premier League fixtures this year and, as a result of some canny use of their 20 picks, 49 of the 50 most watched games were shown on Sky.
Even early on in the season, Sky showed Manchester United's top matches, including Mourinho's first game back at Chelsea.
By the end of December, Sky Sports had shown every match between the last season's top four and a match from every club at least twice.
In contrast, BT Sport showed Tottenham Hotspur/Chelsea and Everton/Liverpool games early on in the season: big matches but not as high profile as Sky's picks.
BT Sport is growing fast and this was the time in Premier League history that top pick matches have been shown anywhere other than on Sky but, unfortunately for streaming customers, Sky Sport still have the top games sewn up.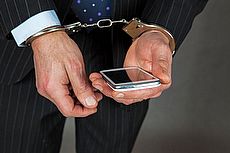 23 November 2017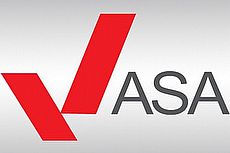 23 November 2017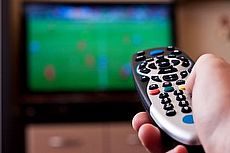 15 November 2017
Follow us or subscribe for FREE updates and special offers