Primus broadband now requires a credit check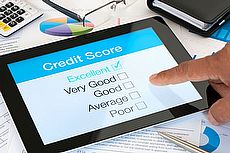 ©iStock.com/courtneyk
FROM today, new Primus broadband customers will have to undergo a credit check.
One of the UK's cheapest ISP said that the checks would "help... improve the quality of new customers".
All of the big four broadband providers already use credit reference agencies to double check their applicants' names and addresses and to spot red flags like late payments on debts.
ISPs often refuse to give applicants with those red flags a contract, or ask for a deposit before the service starts, to reduce their exposure to customers whose poor credit history suggests that they won't pay their bills.
Bad credit broadband
Primus won't offer their potential customers a deposit option, they told us today, so applicants rejected because of their poor credit history will have to go elsewhere.
Their options, unless they're prepared to wait until their report improves or pay a deposit of up to £100 to a big provider, are limited.
Direct Save Telecom, a budget provider that's very similar in many ways to Primus, is now one of the very few ISPs not to require a credit check.
For households with a member that receives certain benefits, there's also BT Basic, a cheap but limited social tariff deal that doesn't require a credit check.
Broadband debt in the spotlight
Primus' move coincides with a Citizen's Advice warning that many broadband providers are too quick to pass on cancellation charges to debt collectors.
Citizens Advice caseworkers in England, Wales and Scotland dealt with 4,551 cases involving broadband providers over the past year. About 38% of those concerned billing or cancellation.
In most of the cases the charity highlighted today, consumers facing ongoing problem with their broadband were hit with huge fees when they tried to switch to get better service.
Internet service providers must not shackle customers seeking a better service with unreasonable fees that can turn into shock debt.
Gillian Guy, Citizen's Advice Chief Executive
When the fees went unpaid, usually because the customer was trying to dispute the charges, the ISP sent the debt to a collection agency.
"People are finding themselves held captive by bad broadband services. Some consumers who have stood up to problem suppliers have found themselves being punished for switching when they've been hit with a cancellation fee that is then passed over to a debt collection agency.
"Internet service providers must not shackle customers seeking a better service with unreasonable fees that can turn into shock debt," said Gillian Guy, the advice charity's Chief Executive.
Leaving aside the question of whether their fees are reasonable, broadband providers' apparently increased willingness to turn to debt collection agencies when bills are unpaid strongly suggests that they're seeing higher levels of bill debt.
That could explain why Primus have chosen to go down the credit checking route, despite the additional costs it'll mean for them.
More changes at Primus
Credit checks weren't the only change at Primus today.
The broadband provider withdrew its famously cheap £1.20 a month broadband deal in favour of a slightly more expensive, but totally unlimited, offer.
Primus Saver Basic is now £2.50 a month plus Primus line rental which, at £14.90 a month, is also more expensive than the previous incarnation.
Despite it's low price, the 20GB capped deal was attracting very few customers. As Plusnet also realised this year, the average broadband user now does so much online that they're willing to pay a little more for unlimited usage.
Primus have also has stopped offering fibre broadband deals on the BT Openreach network altogether likely, for the same reason: take up is low. The cost of providing fibre broadband is also much higher than the price of ADSL.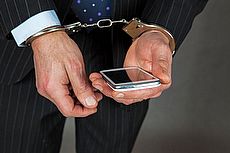 23 November 2017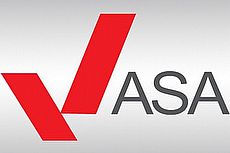 23 November 2017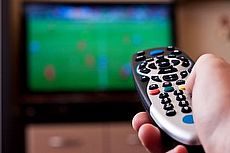 15 November 2017
Follow us or subscribe for FREE updates and special offers