Looking for a solution to woeful rural broadband speeds? How about a carrier pigeon?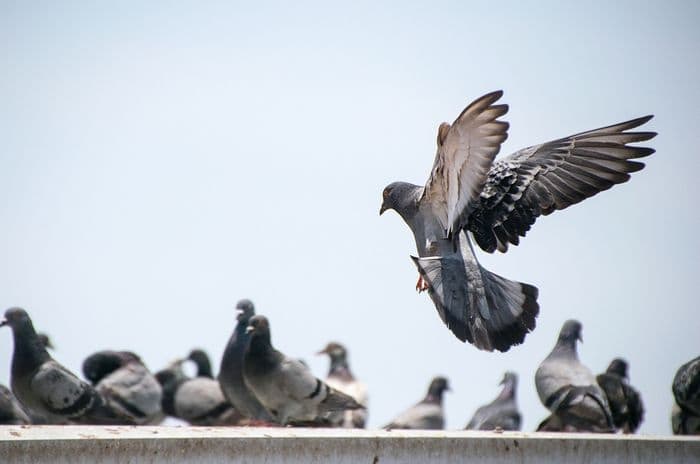 According to a race staged in North Humberside earlier today birds beat broadband when it comes to transferring files, at least in the countryside.
The race - partly a PR stunt for business broadband provider Timico - was designed to highlight the poor broadband speeds many in rural areas of the UK are forced to put up with.
Timico head honcho Trefor Davis pitted ten pigeons festooned with USB sticks containing a 200MB video file against a broadband connection straining to stream the same thing.
By the time the first pigeon arrived back at the loft - an hour and fifteen minutes, not too shabby for an 84 mile trip - the video was just 24% uploaded.
You can listen to Davies attempting to explain why the video they sent had to be of him having a hair cut and, more successfully, why Timico held the race at all, below.
Broadband speeds allowing, of course.
Bad day for rural broadband
Although, as Davis admits, "there isn't a benchmark for pigeon data speeds" and, a predilection for tweets aside, the internet and pigeon post have little in common, this test isn't exactly a proud day for the UK's countryside broadband connections.
Even given that the broadband connection had a false start in the race - the file hung and had to be reloaded - over an hour for 200MB is pretty poor going.
In rural areas, broadband is still overwhelmingly delivered through the increasingly shaky ADSL network and, as Ofcom's recent comprehensive broadband speeds report showed, the average speeds for customers on those broadband deals (sold as up to 8Mb) is just 3.3Mb.
As the pigeon test demonstrates, those speeds alone can make bandwidth heavy activities such as streaming video extremely frustrating.
Unfortunately, rural users are also often landed with a lot of the other things that make downloads difficult like draconian traffic shaping policies.
Good day for pigeons
On the plus side, it was a good day for pigeons.
In fact, the headline on this article sells pigeons a bit short.
Globally, this is the third pigeon versus broadband race that the pigeons have won.
The first was in South Africa this time last year where a two hour pigeon journey easily beat a file that'd only downloaded 4% in that time.
The second was staged more recently in Australia where the pigeon took an hour and five minutes while the video - appropriately, the Marx Brothers' Duck Soup - failed to finish completely.
During the Australian election campaign, how far candidates were prepared to push the issue of broadband coverage - or lack of it - proved enormously important to voters and, in the course of forming a coalition government, a promise on broadband even helped to keep Julia Gillard in power.
Pigeon power at work.